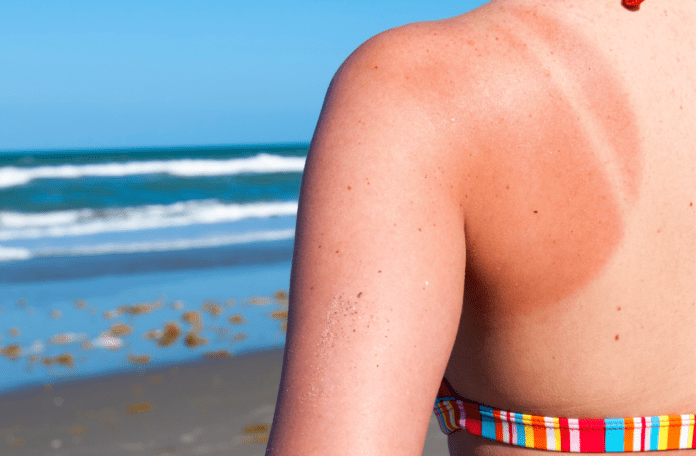 The best after-sun products should offer immediate relief and calm inflammation and redness after a sunburn. After all, an itchy, painful, hot sunburn can be an uncomfortable and frustrating experience. It can happen to the most diligent sunscreen user if you forget to reapply it or happen to fall asleep at the park or beach. After-sun products usually contain a rich blend of antioxidants, vitamins, ceramides, and similarly restorative and hydrating ingredients.
Check out our list of the best after-sun products that promise to soothe and heal compromised skin. Stick around because you don't want to miss out on these must-have beauty bag essentials!
Highly Rated After-Sun Products for Sun-Damaged Skin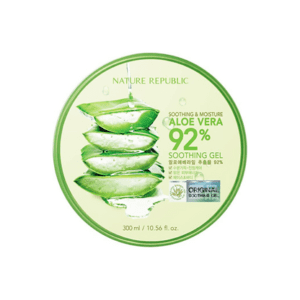 Overall Rating: 4.7/5
"Soothing & Moisture Aloe Vera 92% Soothing Gel By Nature Republic
Before the CMO, my family always attended my 9 year old's football tournaments during weekends and we were exposed to the sun for quite some time. After the long exposure to the sun, our skin became inflamed, reddish and eventually burnt especially on the face and legs. We would return home and spread on Nature's Republic Aloe Vera 92% Soothing Gel. It cools down the heat on our faces and bodies, reduces the redness on our faces and gave soothing relieve from the stinging effect from the sun. Awesome product!"
– @NadiahIshak
Read more reviews here.
Nature Republic's soothing gel lotion contains as much as 92% of California CCDF-certified organic aloe vera. And we know how aloe vera is known for its multiple benefits! This versatile lotion's cooling, hydrating, and restorative properties are what sunburnt skin needs. The award-winning soothing gel is best known for calming sunburnt skin, soothing dry skin, and improving skin texture.
Apply the lotion generously to your skin and reapply it several times throughout the day for lasting moisturization. If your skin feels hot and irritated, pop the tub into the fridge and use it as needed. The satisfying cooling effect will make it easier to go about your day.
Have you tried it before? Leave a review if you have!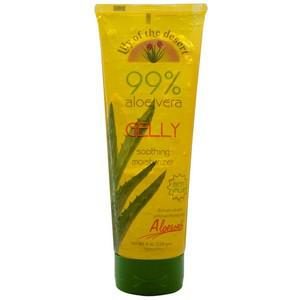 This one's a savior to sunburnt skin with its abundant reserve of aloe vera. This plant-based ingredient is known for its cooling, hydrating, and healing properties. Lily Of The Desert's aloe vera lotion can help soothe sensitive skin after prolonged sun exposure and promote healthier-looking skin over time.
Apply it generously on your face or body to replenish your skin and give it the boost of hydration it needs. This one's a must-have to reach for when dealing with inflamed, itchy sunburnt skin.
Have you tried it before? Leave a review if you have!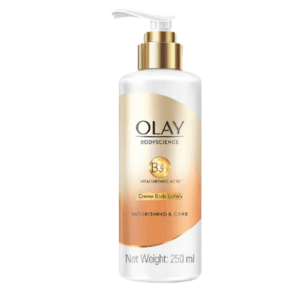 Niacinamide, or vitamin B3, is a superstar ingredient in several skincare products. The essential nutrient works its magic on the skin by reducing inflammation, easing redness, and soothing skin concerns such as acne and eczema. Its moisturizing and skin renewal effects make niacinamide a powerhouse ingredient in the Olay Body Science creme body lotion.
Hyaluronic acid is a powerful humectant that helps retain water molecules in the skin. Together with niacinamide, hyaluronic acid promises to moisturize and hydrate skin from deep within. Slather the body lotion on sunburnt skin to encourage healing, soothe inflammation, and calm redness. Take time to massage the formula into your skin to help it penetrate deeper.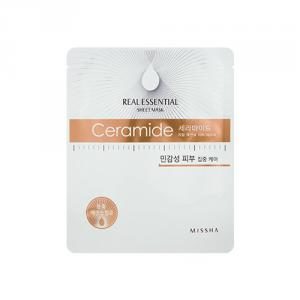 Ceramides are lipids that naturally occur in the skin barrier. It is an essential substance that keeps cells together for a healthy appearance. Incorporating ceramides to soothe irritated and dry sunburnt skin is crucial for rapid relief and healing. The MISSHA face mask lends the skin a burst of ceramides to soothe redness, ease irritation, and improve the complexion.
The lightweight, breathable Japanese cupro cotton mask holds the essence beautifully and feels like a second skin. Before applying it, your face should be cleansed and toned. Wear the face mask for 15 to 20 minutes before tapping the excess product into your skin. Apply the rest of the formula to other parts of your body that need attention.
Have you tried it before? Leave a review if you have!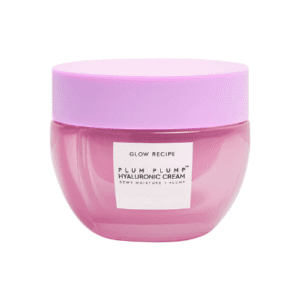 Glow Recipe is a favorite of K-beauty skincare enthusiasts for its line of gentle, cruelty-free products infused with skin-loving ingredients. The Plum Plump face cream delivers lasting hydration with willowherb, plum, and hyaluronic acid. It's a holy grail for those with sunburnt skin as it contains a wealth of nourishing, restorative antioxidants from Illawarra, Burdekin, and Kakadu plums.
Your skin will feel plump, hydrated, and intensely moisturized from the first use. Thanks to polyglutamic acid, your skin will feel super quenched as the peptide enhances the effect of hyaluronic acid. Sunburnt skin needs more attention, and this gentle face cream is perfect for those pesky days.
Apply it on cleansed and toned skin in the morning and before bedtime. Glow Recipe Plum Plump is one of the best after-sun products to keep handy.
Have you tried it before? Leave a review if you have!
How to Care For Sunburnt Skin
The best way to tackle sunburnt skin is through gentle skincare habits that give it the space and time to heal. Avoid applying an occlusive such as petroleum jelly or oil directly to your skin since they form a protective shield that traps heat. You want to let your skin breathe and cool down from inflammation, redness, and extreme dryness.
Stick to ingredients like peptides, ceramides, antioxidants, and alcohol-free ingredients that are soothing to sunburnt skin. The last thing you want is to exacerbate the damage done to your skin.
The following tips should help your skin recover from a sunburn:
Freeze aloe vera gel in an ice cube tray. On days when your skin feels hot and sensitive, just run an ice cube across the skin for instant cooling and relief

Wear a wide-brimmed hat and clothes that cover your arms and legs until you've completely recovered from a sunburn

Continue to apply sunscreen and carry a spray-on version for easy reapplication on the go

Eat fruits rich in antioxidants such as vitamin C

Supplement with vitamin C tablets to get your daily dose of this skin-healing nutrient.

Visit a dermatologist if you plan to use pharmacy-bought products
Our list of the best after-sun products for compromised, damaged skin will help restore its health and vitality in no time. Tell us which products have come to your skin's rescue in the comments below.
These articles will also make an interesting read:
Beauty Facial Devices Worth Splurging On for Better Skincare Results
Try And Review's Staff Picks: Favourite Facial Cleanser According To Their Skin Type
Why You Should Include These 5 Skincare Trends Into Your Self-Care Routine in 2022