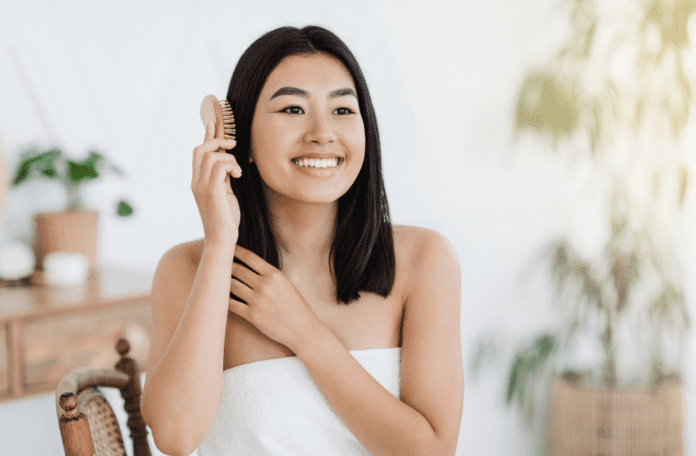 Hair supplements for hair growth are one of those things that you'll probably not think that you need. If you've struggled with hair loss and thinning, you're not alone. The good news is that research has actually proven that hair supplements can boost hair growth and reduce thinning.
Everyone seems to be looking to provide their hair with that extra bit of TLC. Maybe you've got hair damage due to frequent dyeing, or you're just looking to boost your natural hair's growth and reduce hair fall.
Whatever it may be, hair supplements might be the answer to the age old question: What can I do to have thick, beautiful, long hair?
In this article, we'll outline how hair supplements for hair growth work, and some amazing products to help you on your haircare journey!
Hair Supplements for hair growth – what are they?
Supplements for hair come in various forms. Whether their vitamin enriched gummies or capsules for oral or topical use. Hair supplements encompass important nutrients, vitamins and minerals needed for boosting hair growth and maintaining a healthy scalp.
The secret to maintaining good hair is no secret at all. Our bodies need a combination of vitamins like vitamin E, A, B12, C, D, biotin, omega 3 fatty acids, zinc, selenium and iron.
While we can easily get these nutrients from a healthy and well balanced diet, it's not always possible to rely on a diet alone. Issues like malabsorption, stress, free radicals like air pollution and tobacco tend to zap vital nutrients from our bodies.
That's where supplements for hair growth come in — they're an easy and affordable way to make sure you're getting your daily intake!
Do hair supplements really work?
Supplements for hair growth sometimes get a bad rep. In the world of celebrity endorsements and sponsorship deals, who can you trust? We're here to tell you — hair supplements DO work.
Hair thinning, hair loss and brittle hair are caused by a lack of nutrients in your diet. Constant bleaching and dyeing, high stress events, or certain medications are also common culprits.
Hair supplements can be used to combat deficiencies in protein, vitamins like B, C, E and zinc, and iron. All of which are important for the building blocks of hair and skin.
Let's get into the best recommendations for you!
3 Best Supplements for Hair Growth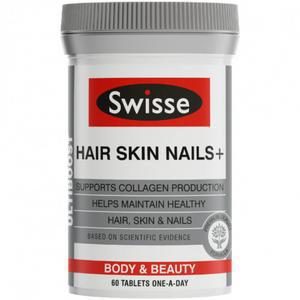 Targeting the hair, skin and nails all at once — the Ultiboost Supplements by Swiss supports collagen production, and helps maintain hair and scalp health.
Here's a review from Singapore member @Vivianseng:
"After give birth on year 2020 I have hair loss problem seriously, in the beginning of the year my hubby bought a bottle for me to try, I just consume half of the bottle and eat one pill a day, after 2week I can seen my hair loss problem is reduce. I will sure continue to complete at least 3mth cycle to see the good result."
Read more reviews here.
Have you tried it before? Leave a review if you have!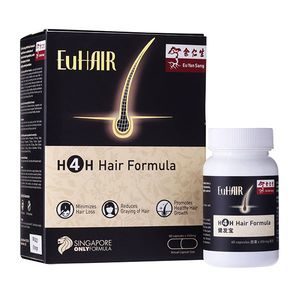 The Eu Yan Sang H4H Hair Formula is a supplement known to stimulate hair growth and reduce sebum on the scalp. It also rejuvenates the liver and kidney functions.
This hair supplement for hair growth is made from a combination of natural herbal ingredients to promote inner health to replenish blood and improve circulation. This stimulates hair growth while reducing the scalp's sebum secretion and hair loss for healthy, shiny hair.
Have you tried it before? Leave a review if you have!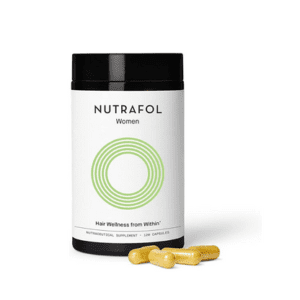 Committed to fighting free radical build up and inflammation, the Nutrafol Women Hair Growth Supplement is abundant in Vitamin E. With natural fish protein, keratin and hyaluronic acid, these supplements work holistically to promote hair growth.
Results will take around 3 – 6 months, but when you notice your hair quality improving, the wait will be totally worth it!
Eventually, supporting your body with a good diet and hair supplements for growth will ultimately result in shinier, healthier hair.
Have you tried it before? Leave a review if you have!
Check out these other interesting articles on hair care:
5 Popular Hair Hacks We Tried For You
Split-ends 5 Non-Silicone Shampoos to Prevent them
5 Amazing Hair Serums That Will Leave Your Hair Shiny, Silky And Smooth