Female Hair Loss Cause – How many of you have been told that losing hair is normal? While losing about 50-100 strands a day is normal, anything more than that should catch your attention. I have always lost a lot of hair on a daily basis and while my thick hair manages to cover it up, I did not want to prolong my hair condition. So I decided to find an answer to this -the customized scalp treatment from Beijing 101 Hair Consultants was just the right solution to my worry!
I noticed that after 2 days of not washing my hair, my scalp would become itchy. I just assumed that it was a sign that I needed to wash my hair again. I found out, after I visited the famous hair care specialist in Singapore – 101, that my scalp became itchy due to my hair loss issue. I went through the detailed computerized hair and scalp scanning process where I saw why my scalp was itchy and how their treatment could solve that specific hair loss cause of mine.
Scanning The Scalp To Diagnose The Reason For My Female Hair Loss
The first part of my treatment was a consultation by a professionally trained Hair Consultant at 101. As this was my first time in a hair care centre, I had a lot of questions. Still, my Hair Consultant was very friendly and answered all my doubts patiently. She also asked about my
lifestyle habits to understand my female hair loss cause. As embarrassing as it was (because I don't have the best lifestyle habits), I knew I have to give her truthful answers to get the best diagnosis.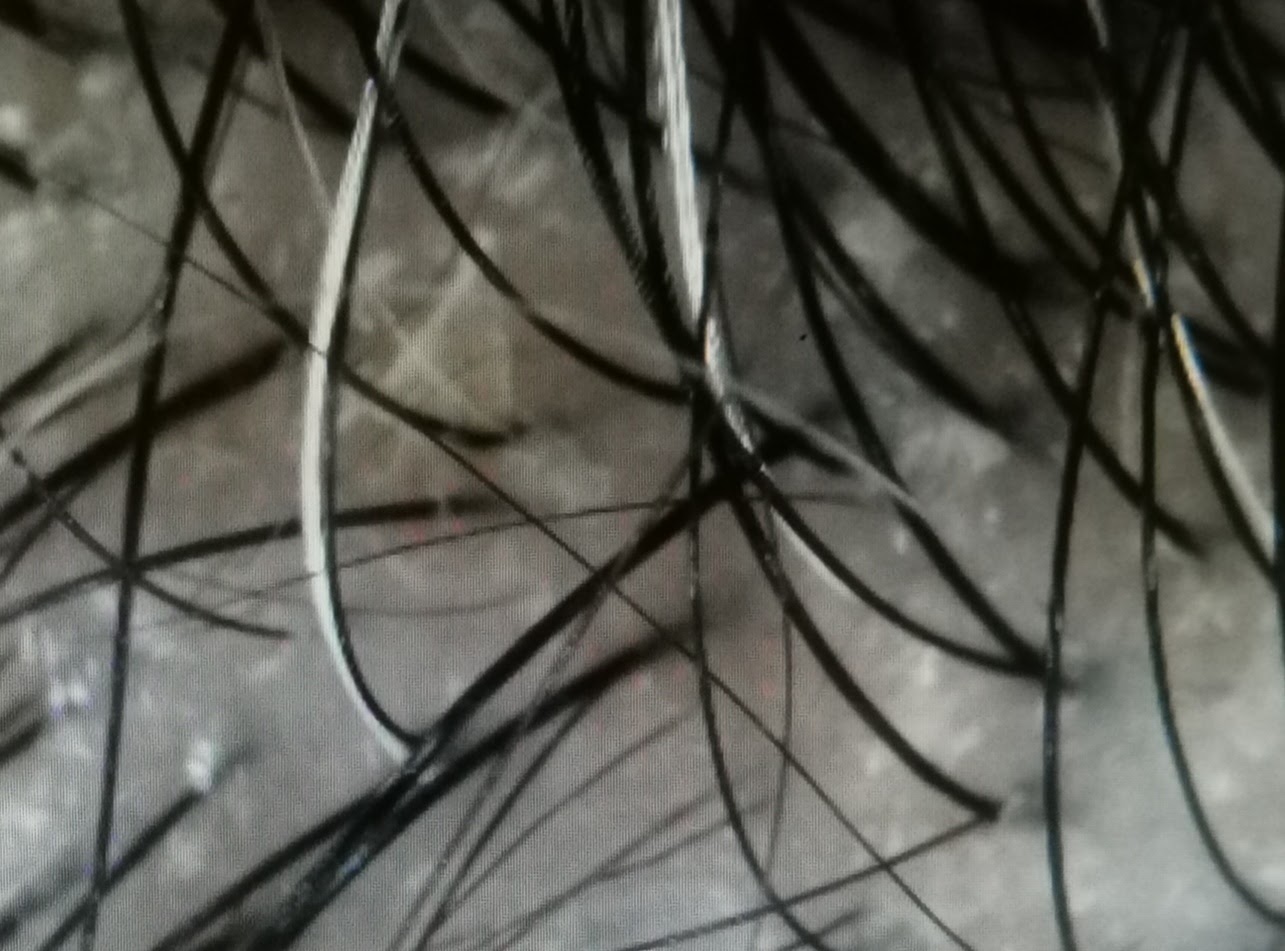 Scan Results:
– A lot of dead skin around my hair follicles.
– Red and irritated scalp due to itching that causes hair follicles to be weak and thus causes hair loss.
PS: I had washed my hair the previous night so I expected my hair to be much cleaner than what I saw 
PS: If you struggle to eat healthily especially when snacking, check out these delicious healthy snacks you can replace your junk food with. 
Personalized Hair Care Treatment To Fix My Oily Scalp And Reduce Hair Loss
After getting over the shock of how bad my scalp looked and how I managed to go so many years without doing anything about it, my consultant reassured me that it is still not too late and devised a treatment to tackle my hair issues from the root (literally). This treatment was planned to solve my specific hair issues which I appreciated as it's a personalized hair care treatment just for your hair to solve your unique hair problems.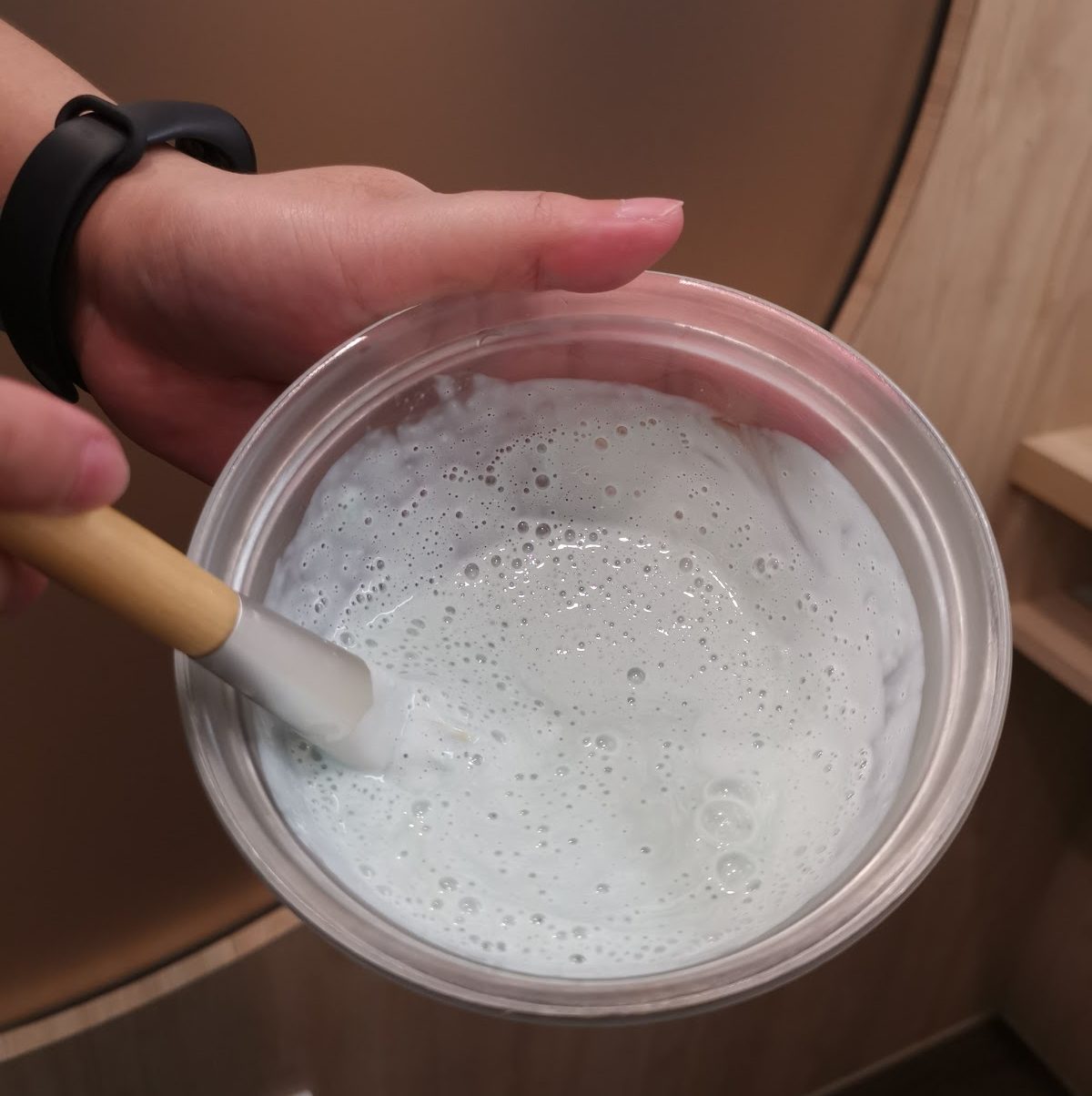 1) Puriscalp Mask Treatment We first went ahead with an intense, deep cleansing, scalp mask to detox and soothe my scalp from all the irritation. This mask consisted of premium Chinese herbs. 
My consultant told me that the herbs are crushed and refined using nanotechnology so that the particles are fine enough to be absorbed by the roots easily so that your scalp is truly getting all the benefits.
2) The mask was then washed off by the herbal hair wash (the main ingredient is a herb called Long Dan Cao). This is an antioxidant to prevent scalp's premature aging, dandruff, and strengthen hair follicles. The water temperature for the herbal wash was quite hot which I always thought is bad for hair. However, my hair therapist told me that the steam will help to open up my pores on the scalp to let the herbal extracts be better absorbed by the scalp. This was followed by a kind of washing technique that helps to remove dead skin and other impurities on the scalp.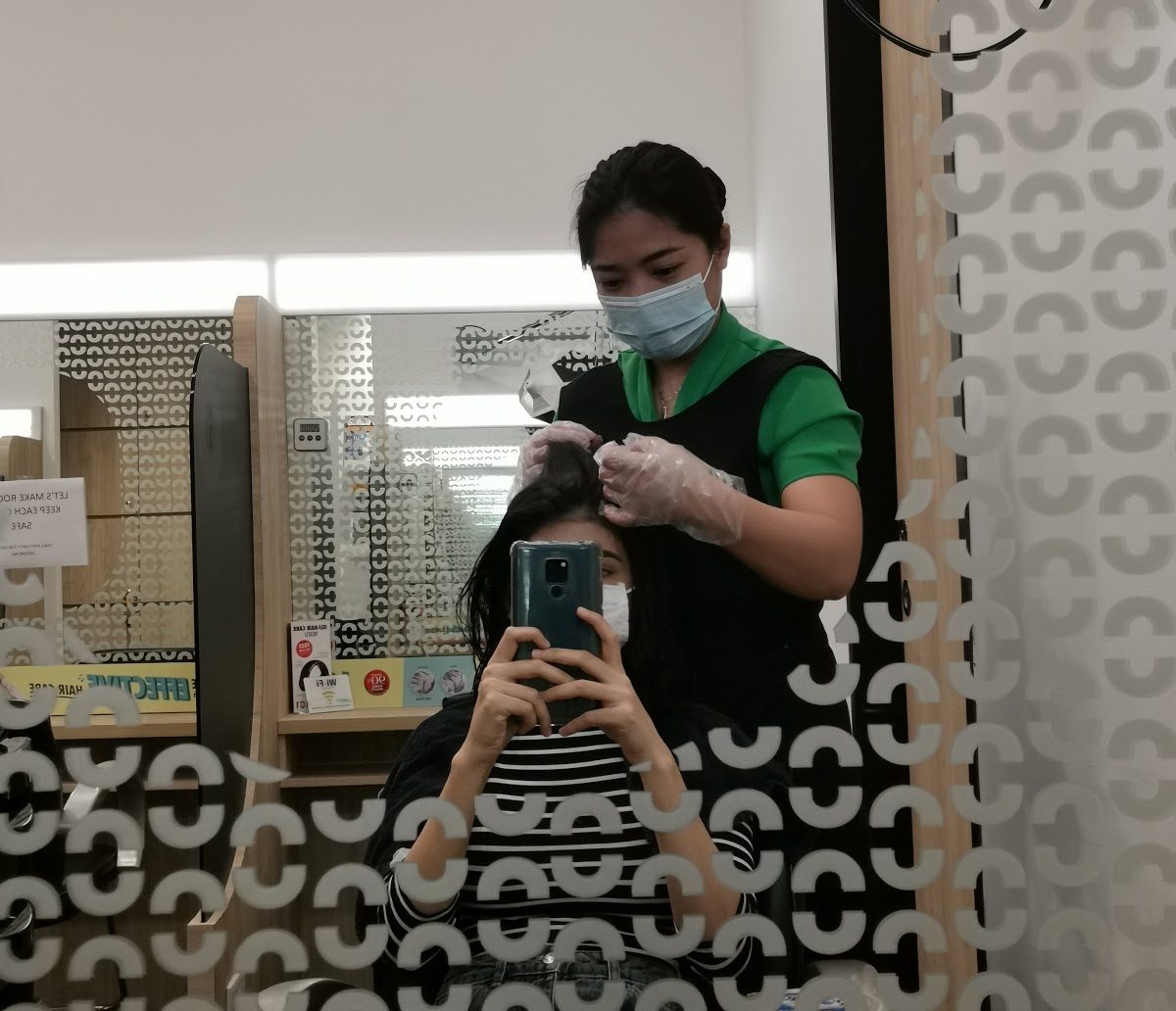 3) Hair Tonic and Stress-Relief Massage After all the deep cleansing, my scalp was now prepared for the final step – the herbal tonic. The herbal tonic is a concoction they make to solve your specific hair issues. In my case, the tonic was meant to strengthen my hair follicles and balance the sebum production in my scalp to treat my female hair loss cause. 
To end my treatment, they also offered a massage which came as a pleasant surprise. They believe that for good hair growth, one needs to be healthy from within and that includes our mental health as well. Stress can be a big hair loss caused by both men and women. So 101 not only offers massage services but they also have an in-house physician that you can be referred to if the cause of your hair loss is due to internal health issues. 
Post Hair-Loss Treatment – Before and after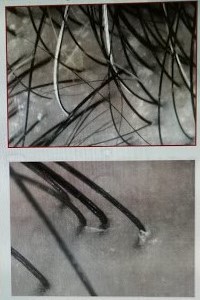 After all my treatments, there was a final scan to check the condition of my scalp. I was so happy to see the visible reduction in dead skin, sebum, and redness. My scalp seemed so much cleaner and brighter. Apart from that, my hair also felt much bouncier, lighter and my scalp also felt cool and more soothed. They even gave me their shampoo and conditioner meant especially to keep your hair strong and prevent hair from falling off.
Would I recommend Beijing101 for Hair Loss Treatment?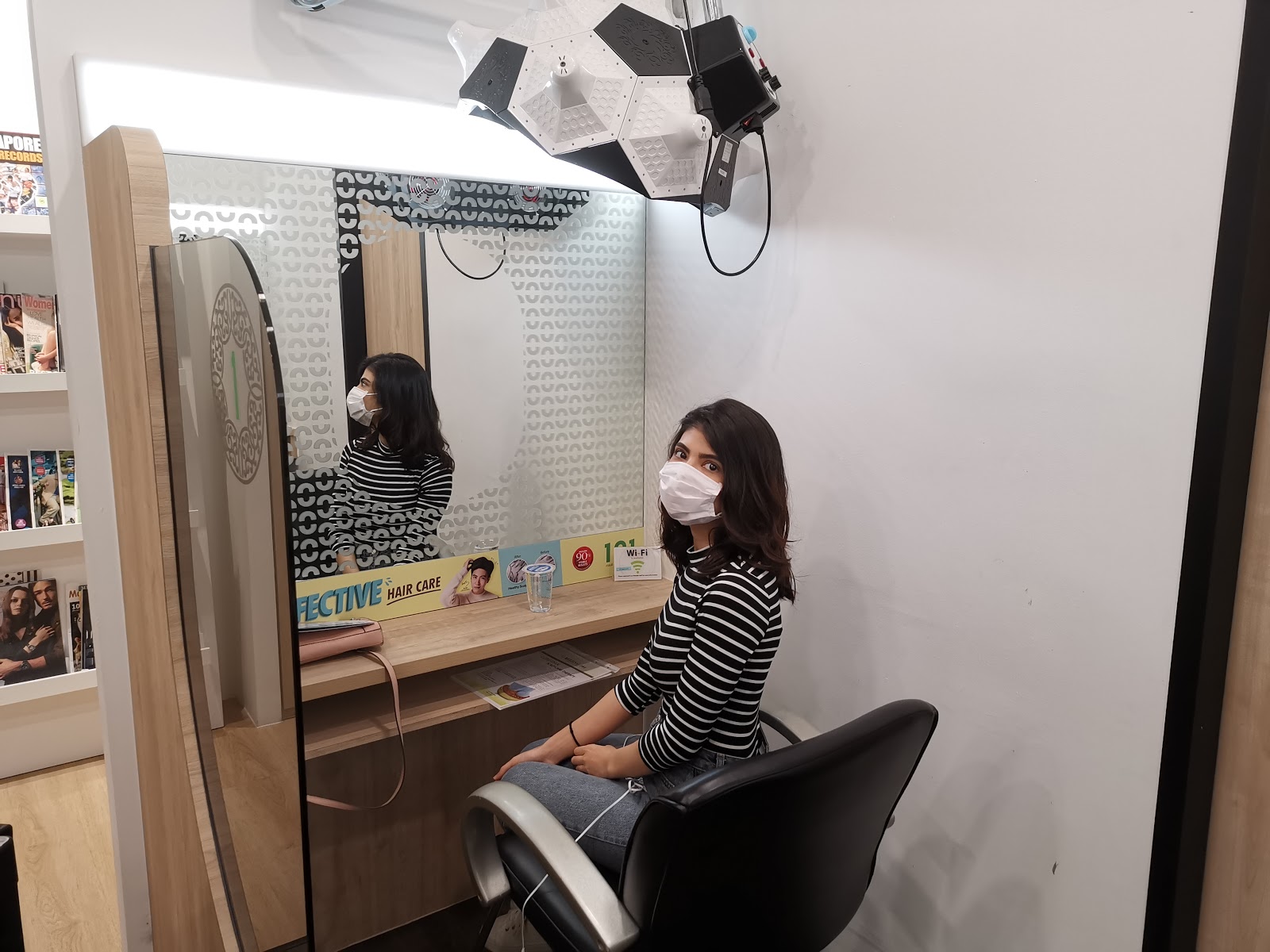 I used to be very skeptical about hair care centres because we are conditioned to believe that we cannot do anything about female hair loss. However, visiting the hair care centre made me realize that you can in fact do something about your hair loss because there is a reason why that is happening and that is where the consultants help you with. They go in-depth about your hair issue and how your lifestyle or health might be affecting it. They also formulate a personalized hair care treatment, instead of giving you a one-size-fits-all solution. The therapist who serves you makes you feel comfortable and explains all the treatments to you so you know exactly why they are doing something and what the benefit is. 
I also liked how it felt more like a spa rather than a haircare centre. It was perfect to relieve stress with all the massage and relaxing music. After the whole treatment session, you will be feeling more relaxed and rejuvenated. The place is also very well maintained and hygienic. Everyone is assigned their own little cubicle for privacy and space. 
Overall, I am very happy with the results, especially after just 1 session. Other than just receiving the treatment, I also understood why I was losing hair which I feel is something we can't get the answers to on our own. 
Hair plays a huge part in our confidence. If you want to rock the bald look, go for it. But if your baldness is starting to affect your confidence, then visiting Beijing 101 is worth a shot.
National Day exclusive that we negotiated for our Try and Review members!

READ MORE ABOUT HAIR CARE:
Hair Breakage: Top 5 Shampoos For Long And Luscious Hair
5 Popular Hair Hacks We Tried For You
Split ends: 5 Non-Silicone Shampoos to Prevent them