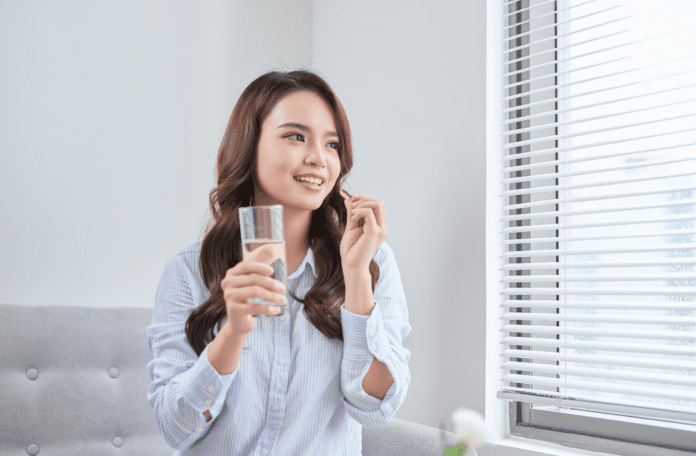 The best beauty skin supplements provide an effective way to target everyday skin concerns. It's crucial to stock up on the right skin supplements that promote healthy skin from the inside out. It's easy to forget to buy health supplements when the market is overflowing with skincare brands. But fret not because we're here to help! A healthy lifestyle, nutrient-dense foods, and a solid skincare routine will help you ace your skin goals.
To aid you on your skin journey, we compiled a list of the best beauty skin supplements to invest in today.
Best Beauty Skin Supplements That Look After Skin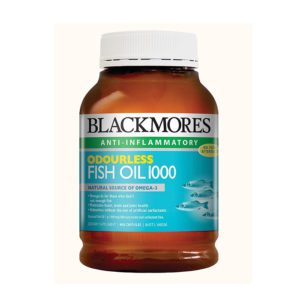 Overall Rating: 4.5/5
"Blackmores Fish Oil 1000
I have been taking this supplement for about a year now for skin maintenance. I think it does help to keep my skin looking less dry. The price is affordable for a huge bottle that can last very long. The expiration date is also very long later. It's also tested for mercury and other contaminants. They say for skin, adults should take 2 capsules a day, but I just take 1 as I do consume fish weekly. The downside is indeed the big capsule. They do have a smaller capsule version "Mini caps" but it is more expensive. Do not experience any strong fishy odor."
– @HerSunshines
Read more reviews here.
Omega-3 fatty acids are heart-healthy dietary components that regulate proper cellular functioning in the body. But did you know it's also a great healthy fat for the skin? Blackmores' fish oil contains a rich source of this fatty acid. Fish oil has the highest concentration of omega-3s for overall health and good skin.
Since omega-3 fatty acids have anti-inflammatory properties, they soothe skin from everyday aggressors such as pollution, acne flare-ups, and UV exposure. If you don't consume seafood twice or thrice a week, then one dose (two capsules a day) of these fish oil capsules should suffice.
Have you tried it before? Leave a review if you have!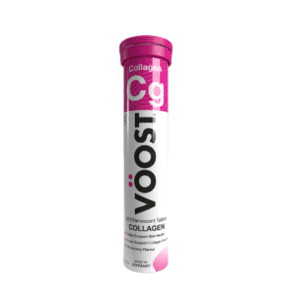 Overall Rating: 4.5/5
"Great Tasting Product
Had it for 5 days consecutively. Can say that my skin is slightly taut. Can't wait to see the effect after consuming more!"
– @Aisha8314
Read more reviews here.
Over time, the body's reserve of collagen breaks down. This fiber-like protein gives skin its elasticity and plump appearance. To slow down the depletion of collagen and promote its synthesis, supplementing can help. VÖOST's collagen supplements improve healthy skin, boost collagen production, and delay the early signs of aging.
The strawberry-flavored supplements contain two other essential skin ingredients: biotin and vitamin C. These powerhouse components can boost skin radiance and protect against oxidative stress (caused by excess free radicals that can damage the skin).
VÖOST's marine collagen supplements are best consumed twice daily with chilled or room temperature water. You can add it to freshly squeezed juice or coconut water for a refreshing fizzy drink.
Have you tried it before? Leave a review if you have!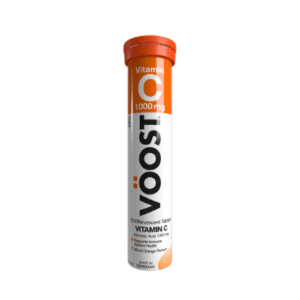 Overall Rating: 4.6/5
"Great Tasting Vitamin C Product
Fizzes from light to dark orange. The drink is very tasty, not as sour and fizzy as some brands. You can easily drink in a single shot. Convenient to bring it out and the price is comparable to the market. Definitely one of the better-tasting Vitamin C beverages!
– @Whoareuami
Read more reviews here.
Any dermatologist will tell you the potent benefits of using vitamin C for great skin. The super antioxidant is known for brightening the skin, minimizing the effects of free radicals, delaying the signs of aging, improving hyperpigmentation, and promoting collagen synthesis. VÖOST's vitamin C supplements can do all that and more to promote healthier skin.
Consuming one VÖOST vitamin C supplement daily is enough for a day's dose of the good stuff. Simply drop the blood orange flavored effervescent tablet in a glass of 200ml water or your favorite fresh juice and drink it after a meal.
The best part? It's easy to consume practically anywhere for a quick dose of vitamin C.
Have you tried it before? Leave a review if you have!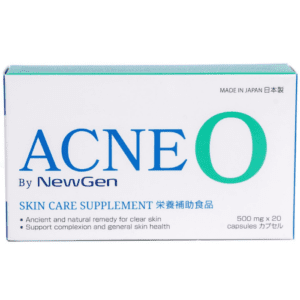 Overall Rating: 3.7/5
"Those Acne-Prone Skin Should Try
Amazing product for acne skin, it works well with my skin. My skin becomes glowing after 10 days. The most important thing is that it is easy to consume. Would recommend it!"
– @Aurora Te
Read more reviews here.
NewGen's supplements are a natural alternative to harsh medicines for acne. It contains a holistic blend of ingredients that eliminate stubborn breakouts and calm inflammation. The supplements are formulated to promote skin healing and tame acne.
Ingredients such as Japanese safflower oil, vitamin E, and vitamin A infuse the supplements. Japanese safflower oil is rich in linoleic and linolenic acids that rejuvenate the skin barrier to prevent acne from reappearing. Vitamin E and A work hard to renew compromised sebaceous membranes, suppress melanin from darkening acne marks, and improve skin texture.
NewGen's supplements enhance skin radiance, control overactive sebum glands, and improve acne scarring over time. To see results, consume two tablets daily for at least eight weeks and continue if needed after consulting with your dermatologist.
Have you tried it before? Leave a review if you have!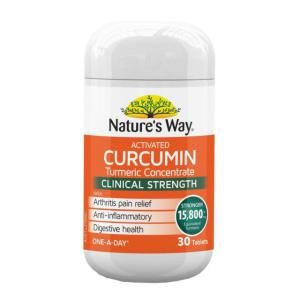 Curcumin is a powerful plant pigment chemically produced by the Curcuma Longa plant from which the spice turmeric is extracted. The yellow color produced by turmeric is where curcumin resides. This essential compound holds a rich reserve of medicinal benefits, which makes it great for healing wounds, treating certain skin conditions such as psoriasis, and calming inflammation.
The Nature's Way curcumin supplements contain a good dose of turmeric concentrate to support bodily functions and skin health. Each tablet holds a potent ingredient called bioperine—black pepper extract that enhances the absorption of curcumin.
What makes these supplements so good? It contains enough curcumin to relieve inflammatory symptoms, boost collagen production, and safeguard against free radical damage. Consume two capsules a day as part of a healthy diet and lifestyle.
Have you tried it before? Leave a review if you have!
Role of Supplements For Skin Health
Supplements help our bodies fill nutritional gaps with vitamins and minerals, which the body doesn't always get enough of from food. Vitamins are organic compounds that target different health concerns for overall wellness. Certain compounds contain skin-boosting benefits that can significantly improve skin health.
Depending on what you want for your skin, vitamins target different concerns like dark spots, acne, skin aging, and UV damage. Combined with a good skincare regimen, a balanced diet of fruits, veggies, protein, and carbs, and moderate physical activity, supplementation can help you attain better skin in the long haul.
The listed best beauty skin supplements work best when consumed consistently for the prescribed amount of time.
Continue reading these helpful articles on health and beauty:
Eczema Skin: Tips and tricks from our colleague who suffer from eczema
Stress Relief: 5 Tips Shared By Our Community
Supplements – What They Are And Why You need Them