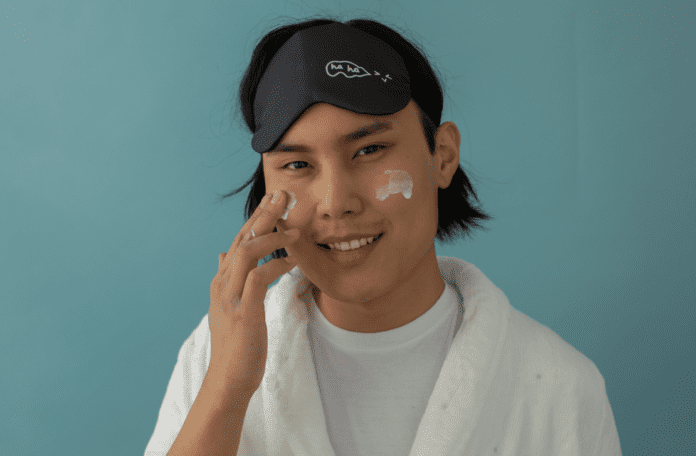 Essential skincare products for men
promote healthy skin by keeping it clean, nourished, and protected from external aggressors such as UV exposure. You want to build a simple skincare routine with the right products. We're here to help you figure out what your skin needs!
Your morning and nighttime skincare routines should include a mix of active, hydrating, and moisturizing products. You'll need a face cleanser, toner, serum (or essence), and moisturizer as part of a basic skincare routine. These products work together to improve and protect the skin.
The following essential skincare products for men are worth every penny for their lauded benefits. Let's take a look at how these products can help your skin.
Guide to Essential Skincare Products for Men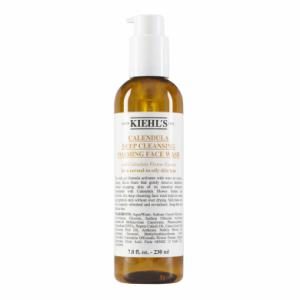 Overall Rating: 4.8/5
"Good Cleansing"
"I like to use this product as it has a refreshing scent without irritating the skin. It is very effective." – @Fenjenni
Read more reviews here.
Kiehl's sulfate-free foaming face cleanser eliminates gunk and dirt from the skin without stripping its moisture. Calendula extract is an excellent ingredient for inflammation and redness. The facial cleanser calms the skin and adds instant hydration, making it a must-have for those with normal and dry skin.
Wet your face with water, lather a coin-sized amount of the cleanser in your hands, and gently work the foam into your face. Use slow and gentle circular motions to scrub the dirt away. After 30 seconds, splash cool water on your face and pat it dry with a microfiber cloth.
When to use it: Cleansing is the first step of your morning and nighttime routine. Use the face cleanser twice daily.
Have you tried it before? Leave a review if you have!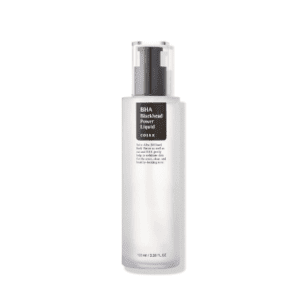 Overall Rating: 4.8/5
"Gentle and Good for First Timers"
"This was the second chemical exfoliation product I bought from COSRX after hearing a lot of great reviews. I always have problems with blackheads and whiteheads as well as enlarged pores. Been using this product consistently for a few months now and I feel that this is mild and not irritating. great for people trying out BHA for the first time." – @Esther
Read more reviews here.
COSRX's BHA Blackhead Power Liquid has been making waves in the K-beauty fan community. The formula works its magic to obliterate dirt from deep within the skin. Cleanser can only eliminate dirt and grime from the skin's surface. A BHA solution such as this one by COSRX can keep your pores squeaky clean, minimize sebum, and control acne.
The power liquid contains willow bark water, a gentle plant-based derivative with 4% of betaine salicylate. It is a gentle alternative to salicylic acid (an exfoliant). Instead of using a harsh exfoliating scrub that can do more harm than good, switch to this power liquid for better skin. It works its way into the pores, dislodging impurities from deep within.
Get your skin used to this solution by using it once a week for a month and taking it up to twice or thrice a week on alternate days.
Soak a cotton pad with the liquid and dab it across your skin using gentle outward strokes. Once you've covered your entry face, wait for it to dry before moving to the next step of your skincare routine.
When to use it: Right after cleansing your face (it is better to use it at night since the solution makes skin sensitive to sunlight).
Have you tried it before? Leave a review if you have!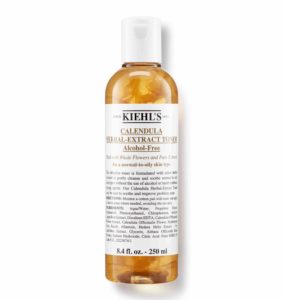 Overall Rating: 4.4/5
"Amazing"
"Good for acne-prone skin! It's gentle, hydrating, and not drying at all. Would definitely recommend it!" – @Sean.Tzikin
Read more reviews here.
Calendula extract makes a star appearance in Kiehl's alcohol-free toner. The skin soaks up the toner readily, leaving it refreshed, hydrated, and ready for the rest of your skincare routine. Toner balances the skin's pH level after cleansing by creating a base that absorbs other skincare products better.
Users can expect lesser redness, blemishes, visible pores, oiliness, and inflammation. The toner melts into the skin and helps improve skin texture, control sebum production, and relieves sensitive skin. After consistent use, you'll notice your skin's smoother, brighter, and softer.
Pour two splashes of the toner into the palm of your hands and gently dab it on slightly damp skin for better absorption. Wait for it to absorb completely before moving to the next step.
When to use it: Toner should be used every day after washing your face in the morning and at night.
Have you tried it before? Leave a review if you have!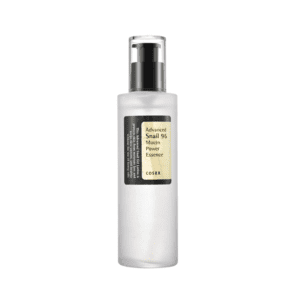 Overall rating: 4.9/5
"Recommended!"
"Buy this if you have acne scars or blemishes. This will change your life. So affordable for the amount you are getting and my acne scars lightened after using this! I even recommended it to my cousin and she is loving it too." – @Sherry1996
Read more reviews here.
COSRX's power essence has taken the internet by storm for its abundant reserve of snail mucin. Secretion filtrate left behind on a mesh layer where the snails freely roam in a dark room is first collected. This process ensures snail mucin is harvested through a cruelty-free extraction.
Besides containing a generous dose of snail mucin, the essence also has sodium hyaluronate. As the sodium salt of hyaluronic acid, sodium hyaluronate sinks deep into the skin for intense hydration. The power essence targets dark spots, dull skin, uneven skin tone, dehydration, and signs of aging. After regular use, you'll notice that your skin looks brighter, smoother, plump, and refreshed.
Take two pumps of the power essence in the palm of your hands and gently distribute the product across your face and neck. Wait for it to absorb completely before moving to the next step.
Have you tried it before? Leave a review if you have!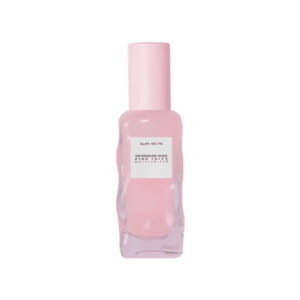 Overall Rating: 5 / 5
"Holy Grail"
"No turning back since I tried this oil-free moisturizer that calms, brightens, and perfectly preps my skin for makeup. Its antioxidant properties help prevent fine lines and dark spots very suitable for my oily/combo skin. Its bouncy, gel-emulsion texture feels cool on contact and absorbs instantly. My skin now feels so much more supple and brighter. The packaging is very pretty too." – @Qqueex
The Glow Recipe watermelon moisturizer is a cult favorite with skincare enthusiasts, and rightly so. It contains watermelon extract, hyaluronic acid, and a burst of juicy botanicals that work together to hydrate, soften, and brighten the skin. The moisturizer even contains antioxidants that protect against cellular damage caused by free radicals.
Watermelon extract soothes the skin and keeps dark spots, lines, and wrinkles at bay. Hyaluronic acid is a fantastic humectant that helps the skin retain moisture, which means no more dull, dry, and rough skin. The moisturizer contains jasmine and peony extracts for a surge of antioxidants to moisturize and brighten the skin.
When to use it: Use it on toned and cleansed skin in the morning and at night.
Have you tried it before? Leave a review if you have!
Healthy Habits for Good Skin
The above community-reviewed list of the best essential skincare products for men will look out for your skin all day long. Remember that the key to great skin is not just about the skincare products you use. It's also about following a healthy lifestyle, eating a balanced diet, and drinking plenty of water to see better results. Consistency also plays a crucial role in seeing results, so be sure to use these skincare products diligently!
Read more wellness and beauty related articles:
5 Fat Burning Foods That Can Help You Lose Weight Naturally And Healthily
3 Best Face Mists for Acne-Prone Skin: Keep Your Skin Hydrated All Day
Ceramides: Everything You Need to Know and 3 Amazing Products