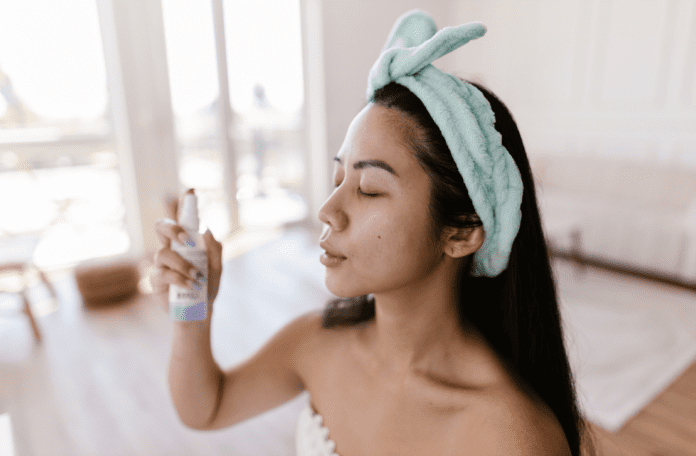 Face mists add various benefits to your skincare regimen. They help hydrate your skin while also helping you cool off during hot days. Face mists also allow makeup, face creams, and serums to absorb better. What if you have
sensitive skin
? Don't fret since we have a list of face mists for acne-prone skin that you can add to your beauty shopping cart.
What are the Benefits of Face Mists?
Of all the beauty products on the market, face mists are among the most flexible. Their most common benefit is hydration—because it is in liquid form and resembles water. However, a face mist is so much more than just that.
Rebalancing the skin's pH level is one of the many benefits of the face mist. It is usually used after one cleanses the face but before putting on moisturizer. Depending on the type of face mist you are using, it can also provide a boost of antioxidants in your skin.
Moreover, face mists will help make makeup and other topical skincare products absorb better. When used after you put on makeup, the product also gives you a beautiful sheen.
Are There Face Mists for Acne-prone Skin?
You have to be meticulous about choosing the right face mists for acne-prone skin. You need to look at the formulation and find a face mist with antibacterial properties. Vitamin E is also a good ingredient because of its anti-inflammatory properties.
Here are other ingredients you should look for in face mists that would control breakouts:
Adapalene

Alpha hydroxy acids

Azelaic acid

Benzoyl peroxide

Salicylic acid

Sulfur

Tea tree oil

Vitamin C
Best Face Mists for Acne-prone Skin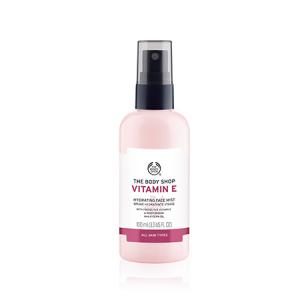 Vitamin E is one of the antioxidants that help limit or prevent acne because of its anti-inflammation properties. The Body Shop Hydrating Face Mist is rich in Vitamin E, making it a good product for acne-prone skin. This face mist also has refreshing qualities that instantly provide you with a "pick me up" feeling when you spray it on your face.
Have you tried it before? Leave a review if you have!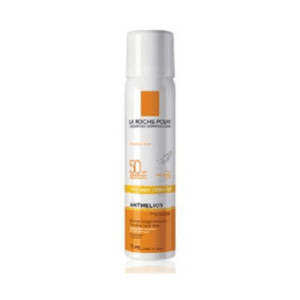 Dermatologically tested for sensitive skin, La Roche-Posay Anthelios Face Mist is great at protecting users from ultraviolet rays. This alcohol and paraben free face mist is very light, allowing the liquid to be quickly absorbed into the skin. You can reapply it as generously as you want because it's a face mist for acne-prone skin.
Have you tried it before? Leave a review if you have!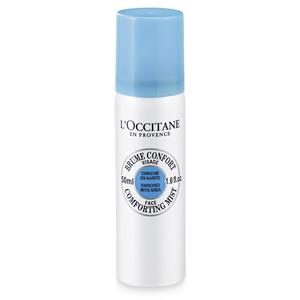 L'Occitane Shea Face Comforting Mist is specially formulated with shea extract. Shea is not always an ingredient associated with anti-acne products, but it actually has extensive anti-inflammatory properties. L'Occitane Face Mist doesn't contain alcohol, which is perfect for sensitive skin.
Have you tried it before? Leave a review if you have!
Hydrate With Face Mists for Acne-Prone Skin
There are so many reasons to use face mists—they are great for preparing the skin to absorb makeup and other skincare products that are part of your daily beauty regimen. They also hydrate your skin while giving you a boost of antioxidants, including those with anti-inflammatory properties to keep acne away.
Moreover, face mists are also known to provide aromatherapy while enhancing your mood. However, if you have sensitive skin, make sure you know the right face mists for acne-prone skin.
Read more of our recent articles:
Ceramides: Everything You Need to Know and 3 Amazing Products
Compact Powders for Oily Skin That You Need Right Now
Beauty Facial Devices Worth Splurging On for Better Skincare Results