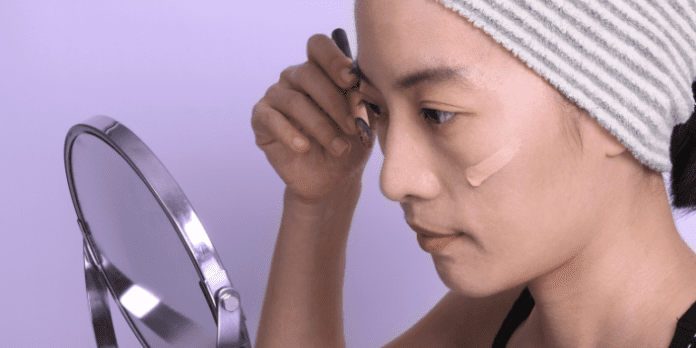 Tinted moisturisers have been trending recently due to the upcoming summer. Using foundation during the hot summer may be uncomfortable and heavy, especially underneath the mask. Therefore, many have been ditching heavy and full coverage foundation for a lightweight base like a tinted moisturiser. Many brands have also each released their new tinted moisturisers to fire up this trend. So, if you have been looking to change to a lightweight base, here are some picks for your specific skin type!
Which is the best tinted moisturiser for my skin type?
Dull Skin Types:
NARS PURE RADIANT TINTED MOISTURIZER BROAD SPECTRUM
The Nars tinted moisturiser has been a long time cult favourite and it was for a good reason! It has a lightweight texture with SPF30 to help to fight the harmful UV rays. Nars Pure Radiant Tinted Moisturiser is infused with Vitamin C to correct overall skin tone for a brighter-looking complexion. With a natural and light finish, your skin will feel comfortable even while wearing a mask!
Oily-Combination Skin Type:
FENTY BEAUTY EAZE DROP BLURRING SKIN TINT
Fenty Beauty has been releasing many holy grails lately and this is not an exception! Rihanna wanted to create a flexible, easy-to-apply skin tint that is able to blur the pores and even out skin complexion. This oil-free tinted moisturiser is lightweight and has a natural skin-like finish, perfect for oily skin types. It is also available in 25 different shades to match every skin tone.
Dry-Combination Skin Type:
RARE BEAUTY POSITIVE LIGHT TINTED MOISTURIZER SPF 20
If you have been looking for a radiant finish base then Rare Beauty's tinted moisturiser is your best bet! It comes with built-in SPF 20 sunscreen plus Vitamin E for daily sun protection. This hydrating formula glides smoothly across the face without caking up the dry area. Like Fenty, Rare Beauty also features a wide range of 24 different shades and tones to choose from. A definite staple for people with dry-combination skin!
Dry Skin Type:
COLOURPOP PRETTY FRESH TINTED MOISTURIZER

Colourpop's fans have long praised the brand's affordability and its outstanding quality of products. This Colourpop Pretty Fresh Tinted Moisturiser did not let us down either. With over 4.5/5 ratings out of 950 reviews on their website, it is safe to say that people love it! It is infused with hyaluronic acid and coconut water to keep skin moisturised and hydrated without any use of oil. The light coverage tinted moisturiser will even out skin tone and leave your skin looking fresh and healthy all day.