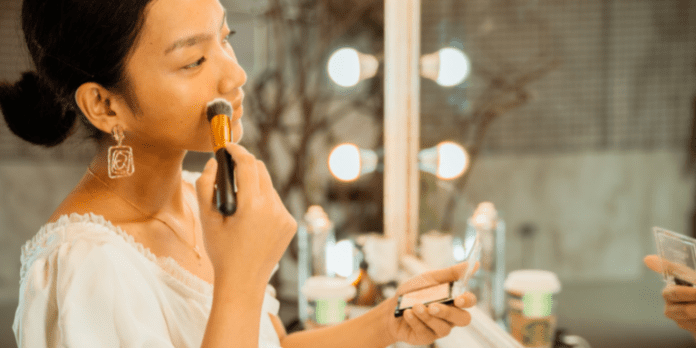 The best foundations for oily skin types are usually products that are oil-free. For humid countries like ours, oil-free foundations are especially essential as they help to stay on the face without melting away. Other than that, foundations for oily skin should also be able to control oil and shine. To help you with finding the best foundation for your skin type, we have compiled reviews from our Try and Review members. Here are the best foundations recommended for oily skin. Keep reading to find out!
5 best foundations for oily skin according to real reviews
Overall ratings: 4.6/5
Best Matte Foundation for oily skin
"I have very oily skin. I tried different kinds of mattifying foundations, and none have worked like this foundation. No matter how much powder I pact on my face while using other foundations, I'll get a lot of grease in the mid of the day and I have to do touchups every now and then. But as for this foundation, I've only touched up once! 100% recommended." -@Loleyysz
Overall ratings: 5/5
PERFECT FOR OILY SKIN
"The foundation is non-greasy, non-comedogenic, light and does not block pores and perfect for oily acne prone skin..it provides full coverage and adds glow to the face. Pea-sized amount of foundation gives full coverage and absorbs easily in the skin and the end results are also perfect for the party glow look." -@DAZZLINGAQSA
Overall ratings: 4.6/5
Perfect for oily skin
"First used this product when my best friend introduced it to me and loved it a lot. I have oily skin type but this foundation leaves my skin so smooth and dry which is something that I really look for in a foundation." -@roroar09
Overall ratings: 5/5
Matte Finish, Natural Looking Effect. Easy to Work With!
"Its matte powder finish absorbed oil while allowing the skin to look natural. It dries down quickly so you need to be swift in applying. It was able to hold back shine throughout the rest of the workday and doesn't creep into fine lines or float over my dry patches."
-@WICKERMOSS
Overall ratings: 4.7/5
Matte foundation, best for oily skin
"Wonderful, I bought it when it first launched, as I work as a beauty advisor, I'm staying under hot beam lightings in the retail shop, this foundation DOES NOT MELT, I mean it, I've used other luxury brands and they do not last, but this, this last me the whole day, not cakey, doesn't break me out, it's good. So worth it." -@XUEEBBY
Here are the best foundations for oily skin reviewed by the Try And Review members. Let us know if you will be trying any of these foundations out! Also, leave a review if you have tried any of these products so you can help with others' buying decisions!
Read more recent articles:
Antibacterial body wash: 5 reasons why mums trust this for their family
Rare Beauty blush: Our review and is it worth the hype?
3 Viral TikTok food hacks you should definitely try!