Hair breakage
is common when your hair is damaged from chemical or heat treatment. It is crucial to
nourish your hair
with all the nutrients needed to help your
hair grow out long and luscious
! Here are the top 5 shampoos rated and loved by our community to help prevent hair breakage!
How many of you are guilty of constantly exposing your hair to chemical or heat treatment? Be it colouring, bleaching, straightening, curling your hair or even blow drying your hair, these can be detrimental to the health of your hair over the long run. Your hair can turn dry, and eventually cause hair breakage. However, it is not the end of the world. With a good shampoo, you can help replenish the nutrients that your hair needs for it to become long and luscious!
Check out our top 5 rated shampoos for hair breakage!
Sunsilk Lusciously Thick and Long
Sunsilk Long and Healthy
It is really effective in making my hair longer
« I used it for 2 months and I noticed that my hair grew faster than before. My hair has been damaged due to hair colour hence making my hair grow slower but with the Long and Strong Sunsilk Shampoo, it was really effective for me and my sisters for hair growth.»

Overall rating: 4.6/5
@janinealabado02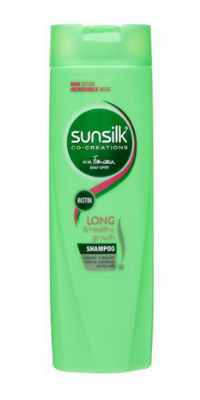 HERBAL ESSENCES REPAIR ARGAN OIL OF MOROCCO SHAMPOO - copy
TRESEMMÉDETOX & NOURISH SHAMPOO
Revives your hair
« What I love about the variants of this brand is that they contain keratin. I've tried this product after I had my hair pampered from the salon. It not only detoxifies the hair, it also serves as a treatment when your hair has been damaged during rebonds, brazillian blowouts, etc. This is the product to buy to revive your hair and make it more healthier, shinier, and stronger. »

Overall Rating: 5/5
@Camille_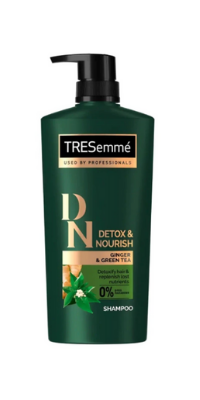 How to further prevent hair breakage?
We know the struggle of wanting your hair to be perfectly curled for the day, but also not wanting to risk it from heat damage. And let's not even talk about all the beautiful colours you can dye your hair but will eventually weaken your hair from the chemicals. So how do we help our hair stay strong even with these treatments?
First of all, using gentle shampoos that are silicone-free can help your hair to breathe product build-up, and help it stay moisturised. With your hair moisturised and free from product build up, your hair will grow out healthier and is less likely to break!
And for all of you that blow dry your hair, it is time to stop and let your hair air-dry! This reduces the heat you're exposing your hair to. Additionally, consider swapping to a microfibre towel to dry your hair to reduce the friction you expose your hair to. As friction is another cause of hair breakage, it is essential to reduce it as much as possible.
And most importantly, always use heat-protectant serums on your hair before exposing it to heat, and replenish all the nutrients lost from the damage done with a good nourishing shampoo or a good intense conditioner for your hair!
Did our top shampoos help you with preventing hair breakage and helping grow out your hair long and luscious? Let us know in the reply box below and leave your reviews on Try and Review now! And if you want more hair tips, check out our editor, Divya, trying popular hair hacks for you!
Read More Articles On Bath and Body: