Lip balm
is the first step to getting your lip makeup look absolutely stunning. And hence we're so excited for Fresh's new launch of 7 new limited edition flavours of their
Sugar Hydrating Lip Balms
to help us say goodbye to your
dry lips
!
Known for using natural ingredients in their products, Fresh's hydrating lip balms are all the hype not only for its formula, but the addictive scents it boasts. If you always struggled with dry lips, you have to try this non-greasy and highly moisturising formula for your lips! And with this product being in a pot instead of a stick, you can be sure to use every gram of the product!
Formulated With Ingredients To Moisturise Your Dry Lips
The lip balm's main ingredient is sugar, as its name suggests, which is a natural ingredient to help retain moisture and prevent further moisture loss from your lips. To further keep your dry lips soft, plush, and moisturised, the lip balm owns a blend of Apricot Kernel, Black Currant Seed, and Grapeseed Oils. For an extra protection to help you say goodbye to dry lips, there's also Vitamin E which is known for its ability to prevent sun damage and keeping your lips soft and plush.
New Limited Edition Lip Balm Flavours
Fresh released their mouth-watering collection of hydrating balm with 7 new flavours for this limited edition : Peach, Lemon, Watermelon, Blood Orange, Coconut, Lime Mint, and Caramel. Ranging from fruity flavours to a rich caramel flavour, you're sure to find one lip balm that will suit your taste. Without much difference in the ingredients, go ahead and pick your favourite to say goodbye to your dry lips!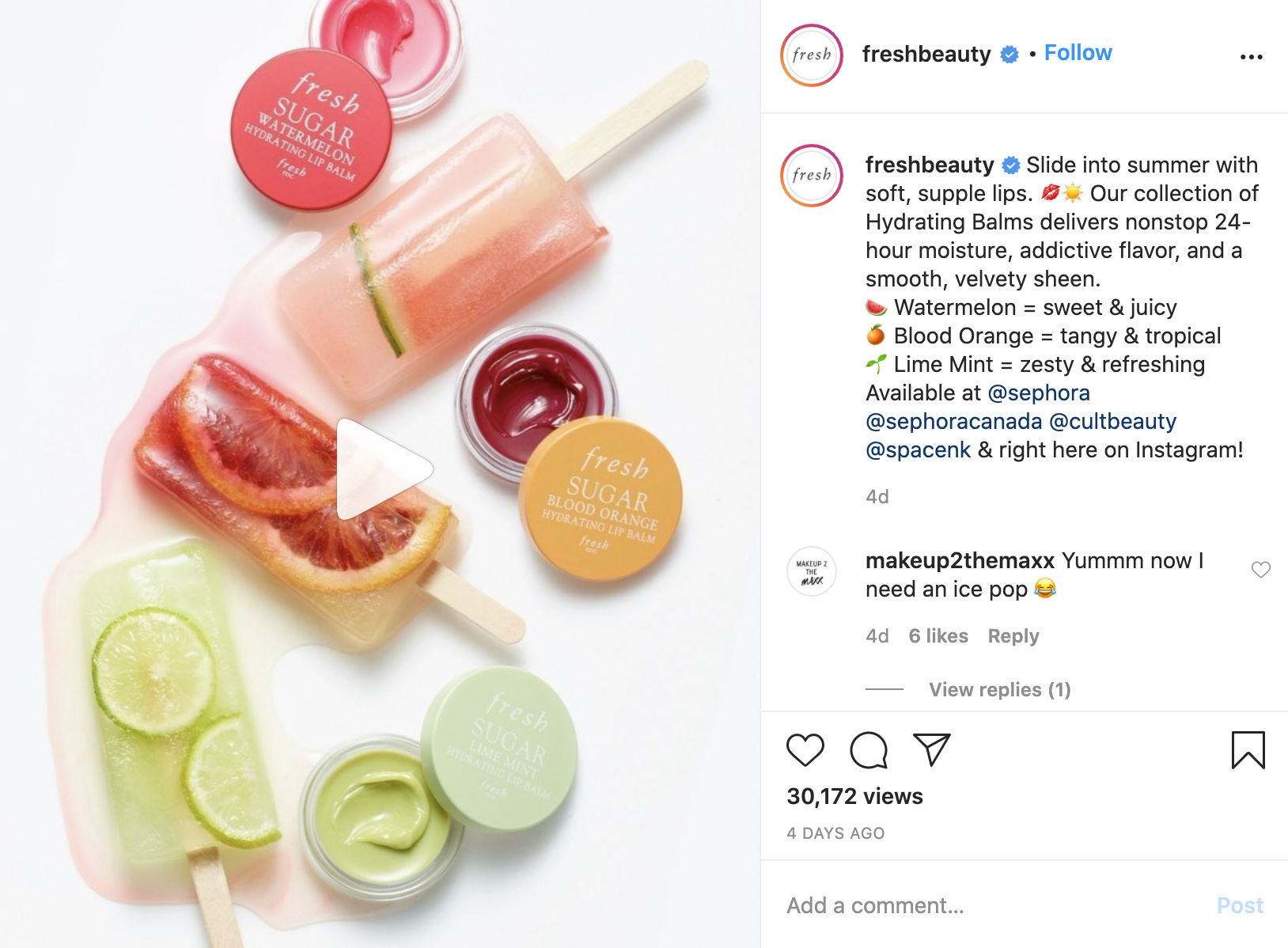 Excited to pick your own favourite flavour? Go to your nearest Sephora or add it to your cart now and take advantage of this moment to add some affordable and quality dupes to your shopping bag.
Let us know which one you can't wait to get your hands on in the reply box and share your review with your most beautiful picture #nodrylip on TryandReview! With you lips hydrated and moisturized, it's time to pick up your skincare products for your skin!
Read more about new product releases: