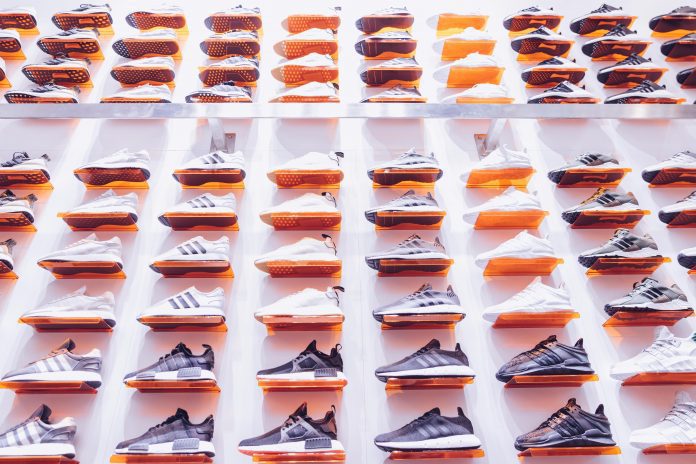 There's a new shoe store in town, kids. The Social Foot is a new multi‐label sneaker and lifestyle concept store that's open in Singapore. The changing LED lights against the walls of gunmetal grey and midnight black create a sleek design that's kinda like a futuristic club. The interior fixtures are modular in design, allowing the store to transform into an intimate event space or a pop‐up installation in a heartbeat.
The Social Foot offers an engaging shopping experience that's anchored on exciting social media trends. Sneakers line the shelves of the space, carrying brands such as Adidas, Reebok Classic, Pro‐Keds, Asics, Puma, Onitsuka Tiger, New Balance, and Lacoste, allowing you to find and develop your own identity through sneaker fashion.
There's also a social corner tucked into a section of the store, where shoppers can create their own GIFs to share on their social media accounts and even have the GIF projected onto the screen at the storefront window. With such multi‐faceted store concept, The Social Foot hopes to inspire socially-connected sneaker fans and consumers to "Talk the Walk".
The Social Foot is located at Orchard Central 181, Orchard Road #01‐19/20, Singapore 238896.
Jade Yeo
Photo credit: The Social Foot