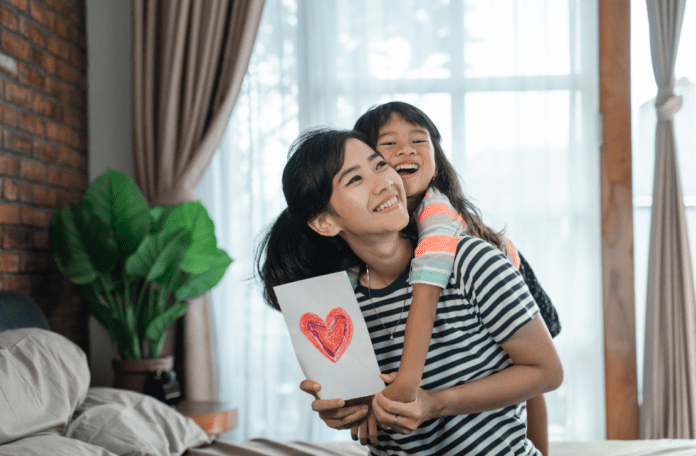 Make Mother's Day extra special for the most important woman in your life. Whether she's your mum or the mother of your children, there's no better time to make her feel loved on this special day.
Finding the perfect gift, however, can be a challenge. Will she like it? Or will she chuck it aside? Will she use it? Or does she already have something similar? But not to worry, with a little bit of creativity and thoughtfulness, you can show your mum and the mother of your children just how much you appreciate everything she does for you and the family. To help you with it, here are five Mother's Day gift ideas that are sure to make her smile.
5 Mother's Day Gift Ideas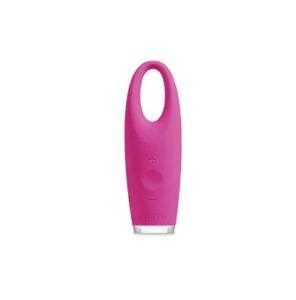 For all the late nights she spent caring for you and nursing the children, it's the least you could do to get her a device that provides a gentle eye massage to relieve her tired eyes.
FOREO's IRIS™ Illuminating Eye Massager uses gentle pulsations and soothing vibrations to massage the delicate skin around the eyes. Its T-Sonicᵀᴹ technology helps to reduce the appearance of dark circles, puffiness, and fine lines while promoting circulation and relaxation.
It is available in two modes: Pure Mode and Spa Mode. The Pure Mode is designed to simulate a gentle massage, while the Spa Mode combines tapping with delicate pulsations to enhance the absorption of eye creams and serums. This portable device is also rechargeable and comes with a USB charging cable, making it convenient for travel. Additionally, with a compact and ergonomic design, it is easy to use and store.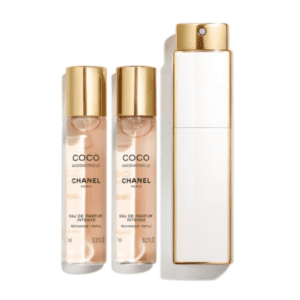 A woman who smells good feels good. Get Chanel's Coco Mademoiselle Eau de Parfum Intense for the strong woman your mum is. Its ambery, woody oriental scent is deeply sensual and full of character. A light spritz will have her exuding femininity and charm, allowing her to regain her confidence as a woman. Also available in a handy, travel-friendly size, this can be her go-to fragrance as she can easily bring it along with her wherever she goes.
As what @Salvetia reviewed, "This is my most favorite perfume from Chanel series Always get compliments everywhere I go, the fragrance is strong on the first application and it blend quickly with natural body natural scents, it last whole day ; get no choice when people ask what is the brand of the perfume that I am using , and I'll have to tell them honestly although I am not so keen on being using same fragrance with everyone else 🤭."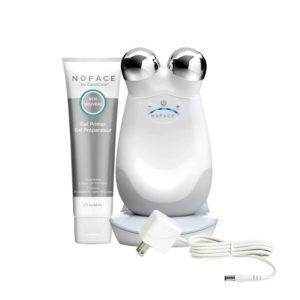 If your mother is too busy caring for the family to go for facial treatments, bring the treatment to her in the form of an award-winning microcurrent treatment device.
As one of the best Mother's Day gift ideas around, NuFACE's Trinity Facial Toning Device is an FDA-approved facial device that sends gentle microcurrents through the skin to sculpt, contour, lift, and tone the skin. The device comes with a Gel Primer that is applied to the face before use, so the microcurrents are delivered through the gel to the skin. Even if you run out of the Gel Primer, you can still use the device with your favourite serum or facial oil. With regular use, you can expect smoother, younger and firmer-looking skin with reduced puffiness.
This is what our Indian member @Geetikatakoo thinks of this product, "Used this Trinity facial toning device and gel primer for the first time and my skin looking flawless and clean.I used to do facial from the saloon and always worried about the hygeine and the products they are using.And beacuse of the hectic schedule I was not able to visit saloon.I was searching for a option for saloon like facial at home and finally I got this device and now I am very happy with my glowing and flawless skin."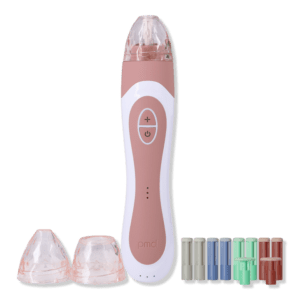 As one of the best beauty facial devices available, pamper your mum's skin with PMD's Personal Microderm Elite Pro.
With its patented TruTier™ technology that comes with triple-speed functionality, the embedded aluminium oxide crystals can buff away dead skin for smoother, radiant skin. These crystals also promote the synthesis of collagen for bouncier skin with better elasticity. Perfect for mothers plagued with skin issues such as blemishes, hyperpigmentation, wrinkles and enlarged pores.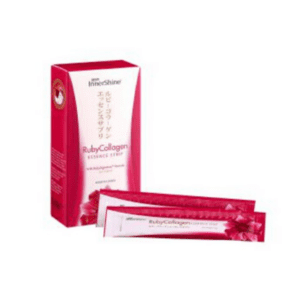 More than the external application of skincare products, it is critical for women to nourish their bodies with vitamins and supplements for longer-lasting results.
Imported from Japan, BRAND'S InnerShine RubyCollagen Essence Strips are formulated with a blend of natural ingredients including micro-collagen and Astaxanthin that can keep the skin firm and supple. Available in convenient jelly strips, it is a perfect boost for working mothers on the go. 
As echoed by our member @Sweetshivani4u, "This product can be carried and consumed on the go. The strips are easy to carry and consumed anytime anywhere. It helped me to improve my skin problems and nourishing it. My skin feels clearer and brighter. I will continue using it."
Hope these Mother's Day gift ideas are useful considerations when choosing a gift for your mum or the mother of your children. It is true that you ought to show your mother appreciation every day, and not just on Mother's Day. However, if this is one day that is solely dedicated to them, be sure to make it extra special. Because every day, their love for you is unconditional. 
So what are you getting your mum this Mother's Day? Share with us your recommendation in the comment section below!
Read more skin care related articles:
Beauty Facial Devices Worth Splurging On for Better Skincare Results
Ceramides: Everything You Need to Know and 3 Amazing Products
Alpha Hydroxy Acids (AHAs): Everything you need to know and product recommendations from real users