Creating your own unique style and identity is no longer just the way you dress, or how you wear your hair these days. Having a signature scent or fragrance can also be a unique way for people to recognise or associate you with. From floral to woody to fruity, and fresh, we got some of the Try and Review Team to share their all time favourite fragrance that they tend to reach out to every day.
So if you're currently on a hunt for a new fragrance this 2021, take a look at what the team currently recommends and leave a review if you've tried them before!
SONAL PANDIT – BUSINESS DEVELOPMENT MANAGER


"It never fails to lift up my spirits! This perfume instantly transforms my mundane routine into an extraordinary one with a dash of excitement! A perfect balance of refreshing fragrance.. a bit sporty, not too fruity, nor too flowery. It's smooth, subtle without an overwhelming piercing scent. Above all, it's long lasting and stays with me the entire day."
Leave a review if you've tried it before!
YASMEEN COLE – OFFICE MANAGER


"My favorites perfume of all times! This is perfect for date nights, not too overpowering. It's flowery fruity scent is feminine yet romantic."
Leave a review if you've tried it before!
LINA LAHRACHE – IT PROJECT MANAGER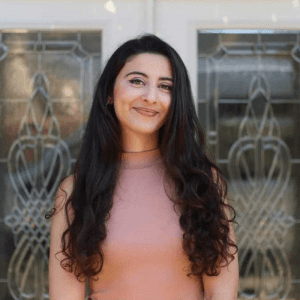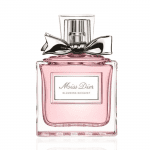 "It quickly became one of my essentials to pack with me. It's a light and floral smell, the base note is not overpowering, but is strong enough to last a long time."
JA – DIGITAL CAMPAIGN COORDINATOR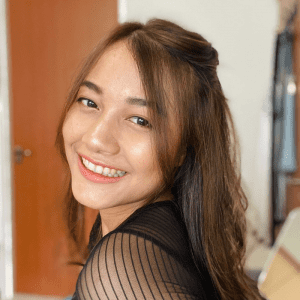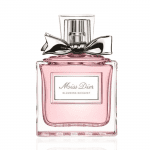 "This was the first perfume my husband bought for me as a gift! And I love the fragrance so much as it is sweet and gentle. Personally, I'm not a fan of very strong fragrance and I find that this Miss Dior is a perfect fit for me. I can wear it in many different occasions and even for everyday use as well."
Leave a review if you've tried it before!
TIFFAINE B
RÉCHOT
– CAMPAIGN SUCCESS AND OPS MANAGER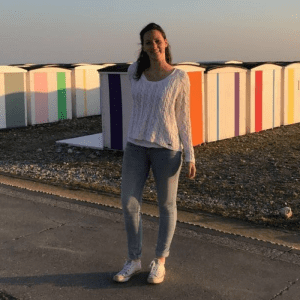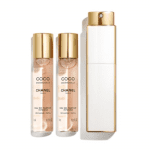 "I think wearing fragrance is as common as wearing earrings for Frenchies. So being offered my first woman fragrance really feels like one of the first steps into becoming a grown woman. Coco Mademoiselle by Chanel is the first fragrance that I have been offered when I was a teenager and since then I can't stop using it. I love it as it is a good balance between "flowery" and "fruity" notes, giving a very sensual scent. It's also very "woman" without being too "old woman" (we wouldn't want to smell like our grandma). Since I am a big traveler, I actually use the travel format that I can bring anywhere in my purse to refresh my fragrance during the day. It's super convenient and I myself use the Eau de Parfum which is more concentrated, thus lasts longer."
Leave a review if you've tried it before!
TRISTAL YAP – DIGITAL CAMPAIGN MANAGER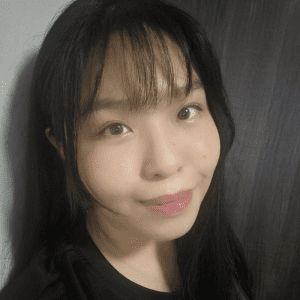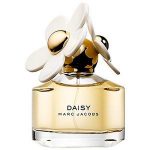 "As a floral fragrance, it is not too overpowering floral or sweet and smells slightly citrusy which brightens up my day when I use it. Its notes are soft, floral, citrusy and a little powdery. As the top notes fade off with time, you're left with a slightly toned down floral scent with a little bit of muskiness to it which adds in more depth to the fragrance. I would always stock up on travel size bottles too as it is one of my essentials for travels!"
Leave a review if you've tried it before!
ANKIT BALOOJA – BUSINESS DEVELOPMENT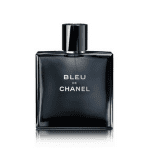 "This has been one of my favourite evening perfumes for a few years now! It has a very sophisticated, pleasant and fresh fragrance, which makes it perfect to use on special outings. It has never failed to draw compliments whenever I use it. And to make things better, the fragrance is quite long lasting!"
Leave a review if you've tried it before!
ELAINE CHEUNG – DIGITAL CAMPAIGN COORDINATOR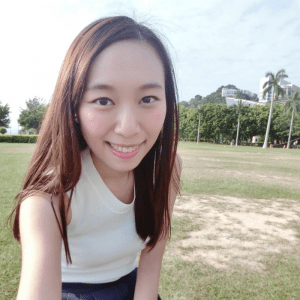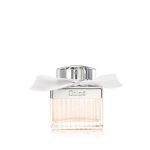 "I have been in love with the Chloe Signature perfume for more than 6 years! The floral scent is super fresh yet not too overwhelming. Overall it is just perfect for me and it is long lasting!"
Leave a review if you've tried it before!
TEO MUN LING – RESEARCH AND CAMPAIGN MANAGER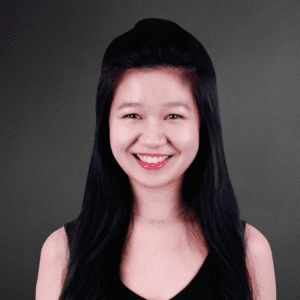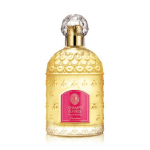 "My favourite fragrance of all time has to be Champs Elysees by Guerlain! I love how it is so distinct and unique, I honestly haven't smelt any fragrance similar to this as when I first smelt Champs Elysees in my childhood. The floral notes gives it a celestial romance with a touch of freshness I never get tired of. An underrated classic masterpiece by the renowned, prestigious perfume house of Guerlain!"
Leave a review if you've tried it before!
CLARISSA LIM – DIGITAL MARKETING MANAGER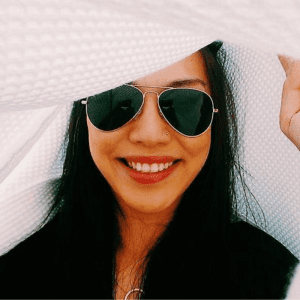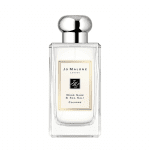 "Still one of my favourite scents of all time. This fragrance is a mix of wood and sea and being a nature lover, I am drawn to it as it brings me back to the beach and it screams SUMMER! It smells really natural, with a fresh sophistication. What is really great is that it is extremely wearable for everyday use and not one bit overpowering."
Leave a review if you've tried it before!
What are some of your favourite scents of all time? Share it with us in the comment box below and remember to also leave a product review on Try and Review's website so others can benefit from reading your reviews as well!
Read our latest and most recent articles here:
The Essential Hospital Bag Checklist: Everything You Need For New Mums
Earphones and Headphones: Your Ears Deserve The Best
Gua Sha: Take Your Skincare and Self-Care Routine To The Next Level