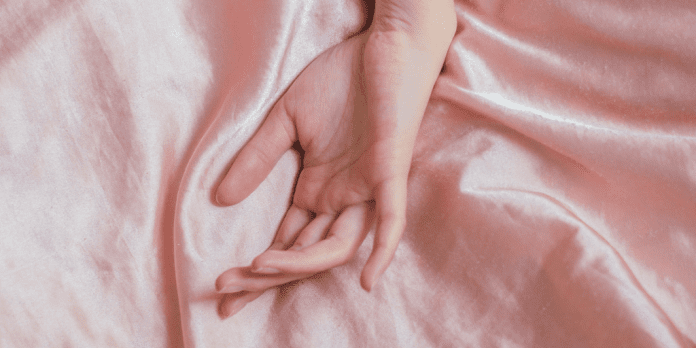 The myths and benefits of silk are being widely discussed and its healing benefits have also caused an increase in the popularity of silk products today. With more silk products popping up in the market in recent times, we dive in to find out more about this comeback trend and its benefits. Also, read till the end for a contest and giveaway!
Try and Review had a chance to chat with Christina, the founder of Puffle Beauty to share with us more about her brand. Puffle Beauty is an online store in Singapore selling mulberry silk products. Letting us in on the miracles of silk, Christina shares her love for them with us.
Introduce your brand, Puffle Beauty to us.
Christina: "The Puffle Beauty brand presents a luxurious lifestyle through clothing and home goods using environmentally sustainable fabrics and materials."
Why mulberry silk? What are the best qualities of the material?
Christina: "By nature, silk absorbs less moisture and dirt from our skin and hair as compared to cotton or synthetic fabrics. This means that our skincare and hair products will not go to waste!
Products made from mulberry silk are buttery soft which helps to reduce friction to both skin and hair. Who doesn't want to delay aging, prevent hair frizziness and maintain cell vitality? More importantly, silk products are anti-microbial and hypoallergenic hence are less susceptible to mold and bacteria growth."
How popular are silk accessories in Singapore?
Christina: "We notice the scrunchies trend coming back as well as new home owners looking for luxurious pillowcases in humid Singapore.
We would still like to share the benefits of silk and hopefully gain more exposure within the market."
What are your bestsellers?
Christina: "Our sunset trio are highly sought after! These grade 6A Mulberry silk scrunchies are 1cm in width each and of 22 momme silk thread count.
Our pillowcases are very popular amongst couples as well!"
Who or what sparked your love for silk products?
Christina: "These silk products are so soft and comfortable on skin and hair. As a mom, I hardly have time to doll up and find that these scrunchies make my daily dressing effortlessly classier. Also, my husband and I have different sleep times, and the surrounding lights may be too glaring for me to get some rest. The silk eye mask comes to my rescue and love that it is cooling on my skin."
Are there any other brands selling silk products that you adore?
Christina: "I was inspired by Slip! Slip is a brand from the US, and they sell pretty much all silk products too but are not as affordable and decided that silk products should be affordable for everyone!"
In your opinion, what is the future of silk products?
Christina: "In ancient times, silk is reserved for royalties and used by nobilities only. I envision Puffle Beauty to bring in silk products for every one and make them economical for everyone.
–
To help you kickstart your silk journey, we've shortlisted some of the hottest silk products in the market today that you should definitely try. Say hello to better hair, skin and a good night's sleep!
Have you tried these Silk Products?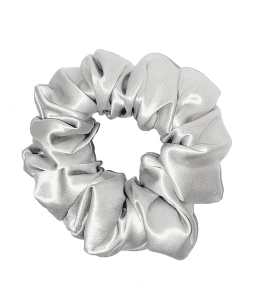 Silk hair ties do not only feel luxe, it also doubles up on its functionality. Puffle Beauty uses pure Mulberry Silk to create their Scrunchies. The material boasts for being gentle to skin and hair – even the dry and damaged ones. It protects your hair by keeping breakage, tangles and frizz at bay. As the smooth material reduces friction and tension when you tie your hair up in a ponytail, you will also realise that it does not leave a hair crease for putting your hair up the whole day. If you've had them slung on your wrist, you will also realise that it does not leave band marks anymore! Puffle Beauty also have them in the petite sizes if you are looking for a more minimalistic look.
Leave a review if you've tried it before!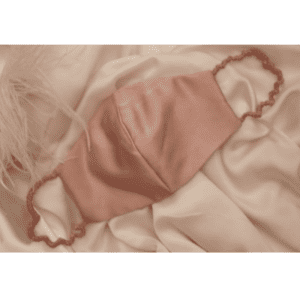 The pandemic brought forth a new worry amongst people with sensitive skin – maskne, or mask acne. It happens when the skin gets irritated due to the prolonged hours of wearing a mask. However, rest assured that with these silk masks, your skin will be well taken care of. 100% pure mulberry silk face masks are made up of a hydrophobic material, which makes it less absorbent to water. This means your skin will dry out less in comparison to other fabrics. It is also hypoallergenic, which will help prevent your skin from becoming irritated. These masks will likely be part of our lives for some time. So if you feel that your skin has been acting up lately as a result of a covering, it may be time to invest in a mulberry silk mask!
Leave a review if you've tried it before!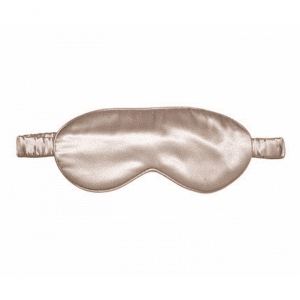 Take your sleep to the next level of comfort with these silk eye masks! Made with pure Mulberry Silk, these masks help block the light out entirely and will help you obtain deep and quality sleep. The material also helps to minimise sleep wrinkles and slow down the skin ageing process. It not only keeps your skin hydrated, it also helps lock in your daily skin care products better. Sleeping will never be the same again with these silk eye masks for sure!
Leave a review if you've tried it before!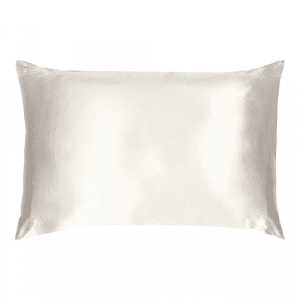 There are many perks to owning a silk pillowcase, especially in our warm climate. The temperature regulating feature will keep the pillows cool in this climate, providing you with a comfortable and optimal sleep. Furthermore, silk has the natural moisture-retaining property which will safeguard your hair and skin, leaving you with silkier hair and moisturised skin when you wake up! It also boasts to minimise sleep wrinkles and keep your frizzy hair at bay. No more waking up with a terrible bed head anymore as you clock in some well deserved beauty sleep.
Leave a review if you've tried it before!
REVIEW CONTEST AND GIVEAWAY!
From now till 28 March 2021, we will be running a Review Contest and Giveaway! Leave a review on ANY silk products on Try and Review's website and stand a chance to win one of three sets of silk eye mask from Puffle Beauty! All you have to do is:
Leave a review on ANY silk product on Try and Review's website and hashtag #tryandreviewxsilkproducts (very important!) in your review
Participating countries: SG, MY, IN, PH, ID, VN, TH
Contest closes on 28th March 2021 at 23:59pm so hurry up and start reviewing!
Good luck!
Read our latest and most recent articles here:
Try and Review's Staff Picks: Favourite go-to Fragrance
The Essential Hospital Bag Checklist: Everything You Need For New Mums
Earphones and Headphones: Your Ears Deserve The Best