Good music is just a pair of earphones or headphones away. With a plethora of products boasting extravagant features breaking the market every few months, how can we be sure we are choosing the ones best suited for letting us feel the music? If you are lost and confused, here is our take on some of the outstanding ones out there! Whether you are a fitness junkie, or even a casual listener, we have got one for you.
Earphones For Everyday Use

Not too concerned about fancy features and just need a simple pair for everyday use? If that description fits you, then you would not want to miss out on the snazzy Apple Airpods Pro. The pride and joy of Apple accessories, the new Airpods Pro is a step up from their previous version and boasts of noise cancellation like no other. Armed with a customisable fit, Apple guarantees "you'll feel your music, not your headphones". Your daily commute can become just that much quieter in an instant.
Leave a review if you've tried it before!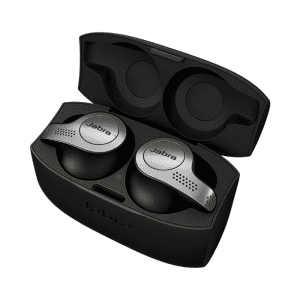 For a fuss-free experience, opt for the Jabra Elite 65t, engineered for seamless call and voice quality, the most important feature you need when on the go. With customised eargels for a perfect fit and up to 15 hours battery life, you would not need to worry about missing out on all your listening needs. The Jabra promises stable connectivity with updated Bluetooth features as well as "HearThrough" which conveniently filters sounds for you wherever necessary.
Leave a review if you've tried it before!
Earphones For The Fitness Junkies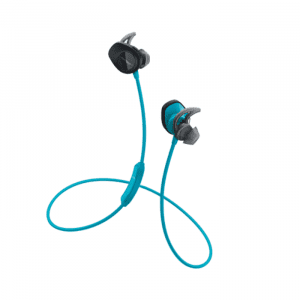 When it comes to sports accessories, your top priority would be comfort and that it does not fall off repeatedly during your workout). Bose's SoundSport Wireless Headphones are engineered to push you forward, not hold you back. Bose's unique earbuds with a gentle seal ensure maximum stability and flexibility that allows you to focus on your workout. Most importantly, the earphones are sweat and weather-resistant. Store all your information easily and integrate music into one centralised app that keeps it fuss-free as well.
Leave a review if you've tried it before!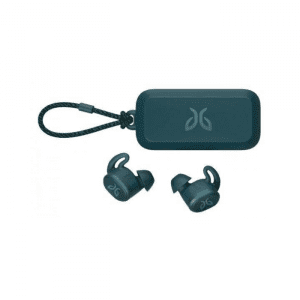 For something a little more extravagant and true wireless, opt for the Jaybird Vista. The Vista was awarded with the Runner's World Editors' Choice in 2019, so you can be sure of getting an unparalleled experience. The buds are light, compact and of course, weather any condition: dust, rain or sweat. Customise your sound profile to suit your tastes on the Jaybird app, and connect to a global community of users as well. Just so you will not be alone on your workouts.
Leave a review if you've tried it before!
Earphones That Are Wallet Friendly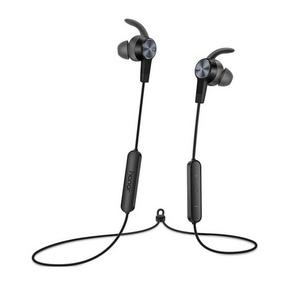 Got a tight budget after spending a little too much on banana cakes or activewear in 2020? The Huawei Sports Bluetooth Wireless Earphones is light and balanced with tabs on both sides and shark-fin earbuds, so you know they will stay in your ears no matter how many steps you take. With 11 hours playback time, they have all you could want in your everyday earphones: reasonable, stylish and simple.
Leave a review if you've tried it before!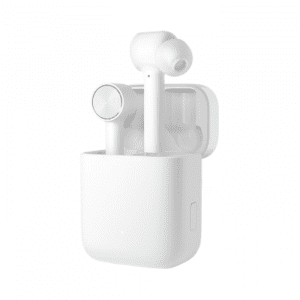 For a true wireless alternative that will not leave a hole in your bank account, Xiaomi's Mi True Wireless Earphones are the ones you should not miss out on. They may be small, but pack a sound you will have to hear to believe. For a purer sound experience, you have the option to tap on the noise cancellation feature whenever you like. Control all your smartphone features with a few taps as well. Share your experience with friends by removing one earpiece to automatically switch to single-side talk mode.
Leave a review if you've tried it before!
Earphones For the Stylish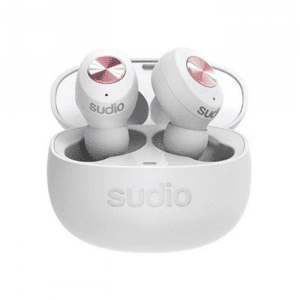 Follow in the footsteps of your favourite Instagram influencer and rock the Sudio Tolv. 35 hours of battery life with the charging case and 7 hours on a single charge, Sudio believes they are bringing it for the long game. Stay insured and keep your earphones truly safe with Sudio's 3 year warranty offer, while other providers usually cover 1 year. With a rose-gold finish, you can be sure to look hip just like all those pictures you see of your friends on Instagram.
Leave a review if you've tried it before!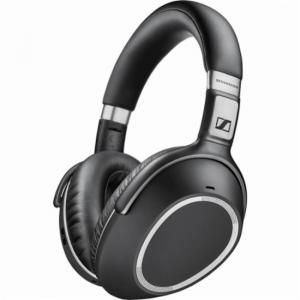 If you stand by headphones and headphones alone, opt for the Sennheiser PXC 500 Wireless. Created for the frequent traveler, your audio experience is guaranteed to upgrade every journey you take with unrivalled sound quality and wireless freedom. The adaptive noise cancellation feature automatically adjusts to your surroundings to suppress any background noise without you stressing over it. The exceptional 30-hour battery lasts you days without having to worry about a recharge. Not to mention how stylish it looks!
Leave a review if you've tried it before!
Looking For Something Different?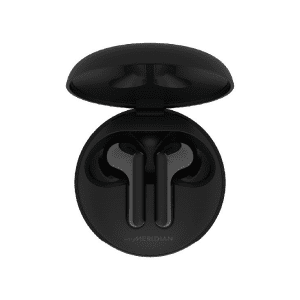 If you are bored of the typical earphones with conventional features, refresh your sound with the LG Tone Free Wireless Stereo Earbuds with Meridian Technology. Their state-of-the-art UVnano charging case kills up to 99.9% of the bacteria on the speaker mesh! It also has an ambient sound mode that provides you a safer way to enjoy your music. Dual earbuds enhance call and audio quality. You know your ears are protected despite any conditions you are in.
Leave a review if you've tried it before!
And that is all we have for our community's best earphones and headphones to help you make the best decision! Did any of these land in your shopping cart? Let us know below, and if you've tried any of them before, leave your reviews on Try and Review now!
Read more on tech/electronics related articles:
Virtual Makeup Filters That Can Help Transform Your Instagram Selfie
Fitness trackers: Our Community Helps You Decide Which Ones To Get
A Review Of The Must-have Customizable Headset — The Sennheiser PXC 550 Wireless