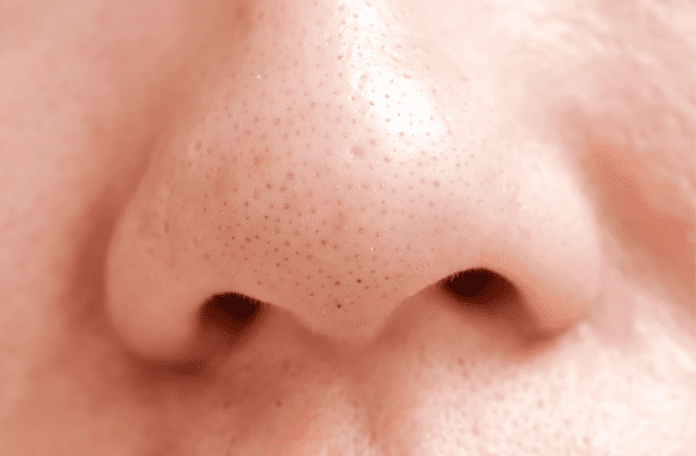 Blackheads are a common skin problem that occurs when pores become clogged with excess oil, dead skin cells and other impurities. They appear as small, dark bumps on the surface of the skin, most commonly on the nose, chin, and forehead.
The main cause of blackheads is the overproduction of oil by the skin's sebaceous glands. It can be triggered by hormonal changes, certain medications, and genetics. When this excess oil combines with dead skin cells and bacteria, it can form a plug in the pore, creating a blackhead.
How to get rid of blackheads
The first step is to establish a regular skincare routine that includes gentle cleansing and exfoliation. Use a mild cleanser to remove dirt and oil from the skin. Exfoliate once or twice a week to remove dead skin cells.

Another effective way to remove blackheads is to use pore strips or a blackhead extractor tool. Pore strips are adhesive strips that can be placed on the skin and peeled off. They remove the blackheads in the process. Blackhead extractor tools are small metal tools that can be used to gently push the contents of the blackhead out of the pore.
Top 3 products to tackle blackheads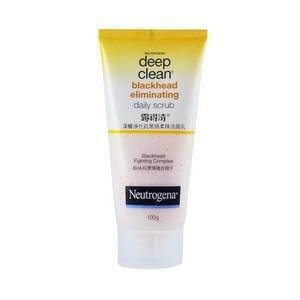 Neutrogena Deep Clean Blackhead Eliminating Daily Scrub is a gentle yet effective exfoliating scrub that helps to eliminate blackheads and prevent new ones from forming. It contains salicylic acid and exfoliating microbeads to unclog pores, leaving skin feeling clean and smooth.
@Starlightnotes tried this cleanser and reviewed that it gives a "very thorough cleanse for the whole face, leaves face refreshed".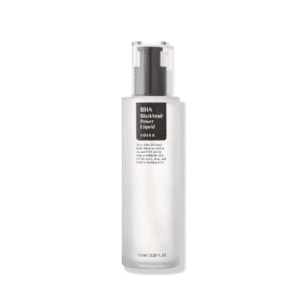 COSRX BHA Blackhead Power Liquid is a powerful exfoliating solution. It helps eliminate blackheads and reduce the appearance of pores. It contains betaine salicylate, a gentle form of salicylic acid, which penetrates deep into the pores to remove impurities and excess oil.
@Hemg from the Philippines shares her experience using this product – "I was a bit hesitant to buy it because it's quite expensive from the usual drugstore products but I really want to deal with my blackheads and pores. I am so glad I made this purchase. I'm use this as my serum every night and I can really see the results. Very effective and for long-term use because it's not emptied easily".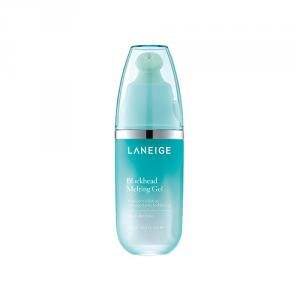 Laneige Blackhead Melting Gel is a unique gel-based formula that helps to melt away blackheads and impurities. It contains natural AHA and BHA exfoliants to gently remove dead skin cells, while also providing hydration to the skin. This results in smoother, clearer, and more radiant-looking skin.
@Jesxxxvip says "There's a warm sensation when you apply the gel and use the silicon head to massage on the nose area. Though did not really see significant reduction of pore, I can feel the pores being cleanse".
Natural Remedies for Blackheads
In addition to these products and methods discussed earlier, there are also some natural remedies that can be effective in treating blackheads. For instance: 
You can apply a mixture of baking soda and water to the affected area. It can help loosen the blackheads and make them easier to remove. 

You can use a clay mask, which can help to draw out impurities from the pores and reduce the appearance of blackheads.
It is important to note that while these treatments can be effective in removing blackheads, they may not work for everyone. If you are struggling with blackheads and are unsure of the best course of action, it is always a good idea to consult a dermatologist for advice and guidance on how to best care for your skin.
Read more skincare related articles:
3 Skincare Routine Tips To Stop Triggering Sensitive Skin
Vichy: Does their new LIFTACTIV B3 Anti-Dark Spot Serum help with dark spots?
Try And Review's Staff Picks: Favourite Facial Cleanser According To Their Skin Type