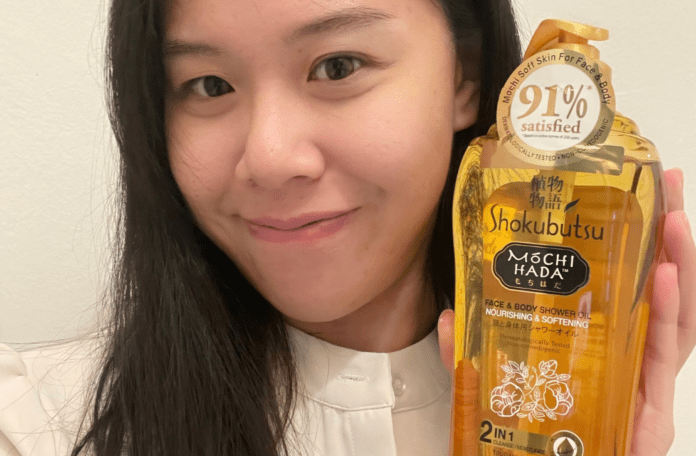 Skin radiance is something that every woman aspires to achieve. Not all skin is created equal – facial skin is more delicate and thinner than the skin on our bodies. This makes finding the right products for overall skin care tricky and cumbersome. In a bid to simplify skin care, Shokubutsu Mochi Hada Face & Body Shower series delivers a 2-in-1 Shower Lotion and Shower Oil to gentle cleanse and moisturise your face and body in just ONE step. Just by showering, it will leave a mochi-soft smooth feel on your skin. Try & Review engaged 200 ladies to test out its effectiveness. Read on to find out why 96% of them recommend it!
Why you can achieve skin radiance and mochi-soft skin with Shokubutsu Mochi Hada Face & Body Shower series according to these ladies:
1. 8 in 10 women agree that it gives 24 hours moisturising & hydrating effect for face & body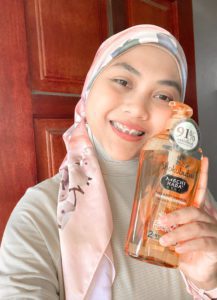 Skin care can be time-consuming, especially with a busy schedule. Achieving bouncy soft skin and skin radiance is made easier than ever with the help of Shokubutsu Mochi Hada Face & Body Shower Oil and Shower Lotion. It delivers double action of cleansing and moisturising for both the face and the body with 24 hours lock-in moisturising results, just by showering. 
@Nadeasulaiman reviewed, "This product saved my time and my money because it delivers a double action of cleansing and moisturizing for both face and the body in just 1 step". How convenient is it to cleanse and moisturise at the same time!
2. 9 in 10 women agree that it is safe and gentle for face & body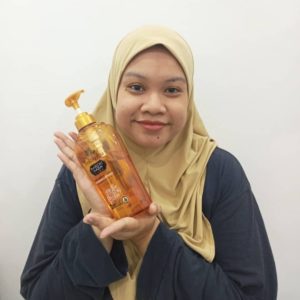 Inspired by routine simplification, Shokubutsu Mochi Hada Face & Body Shower Oil and Shower Lotion is ideal for both body and face. Approved by dermatologists, it is safe to use on all skin types, without allergic reactions. You can also use it on the face as it is non-comedogenic and it does not clog pores. 9 in 10 ladies agree that Shokubutsu Mochi Hada works wonders for both face and body. Similarly, @Srihaleela94 reviewed, "My skin feels supple and bouncy. It's definitely gentle on the skin, as my eczema did not flare up."
3. 8 in 10 women see visible skin improvement after 2 weeks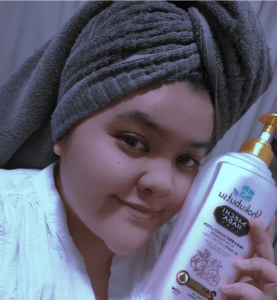 The Mochi Hada series is infused with ultra-hydrating Tsubaki Oil and antioxidant Rice Bran Oil that locks in moisture to keep skin hydrated, nourished, soft, smooth, supple and radiant after every wash. Commonly used in Japan beauty rituals, these traditional Japanese oils helps in anti-aging, softening, and deep hydrating benefits from the combination of antioxidants, fatty acids, and vitamin E in them.
@Naquiah88 commented, "My skin feels smooth and moisturized! I have a sensitive and dry skin. After 2 weeks of using. The redness is slowly reduced and no longer visible. It really does lock in moisture and is gentle on my skin." Flawless skin awaits!
4. The most pleasant fragrance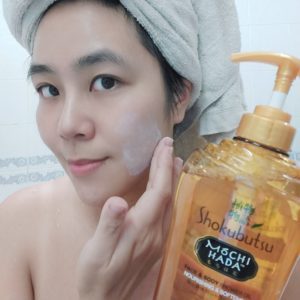 Besides skincare benefits, the Mochi Hada series' combination of sophisticated rose with a gentle musk scent leaves a pleasant and elegant fragrance on its users. @Diana.Lee expressed, "Although the products say 2 in 1 (body and facial wash), I added the third use… as a temporary perfume! It's because the smell stays on for a long time even after shower that my husband thought I used a new perfume!" Skin that feels supple and smells amazing? A winning combination!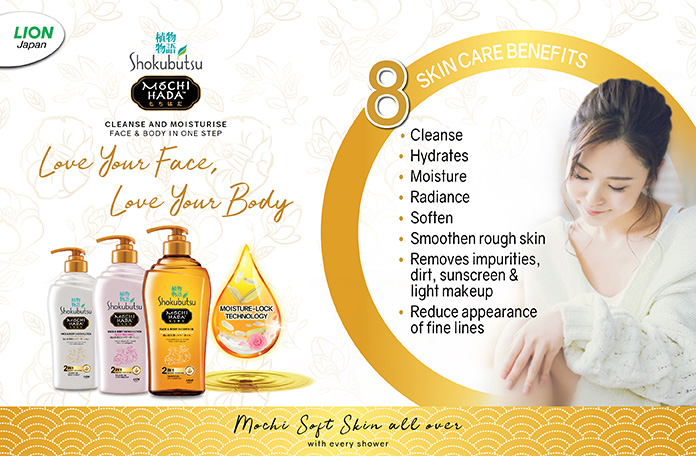 If these ladies have convinced you to simplify your skin care routine, Shokubutsu Mochi Hada Face & Body Shower series is available in 3 variations – Nourishing & Softening, Glow Radiance and Ultra Moisture. Pick them up at Watsons or online through Shopee!
Read more skin care and bath & body related articles:
The Best Body Scrubs for Smooth, Glowing Skin
Natural protection body wash: 5 Mums share why they would pick this product for their family
Try And Review's Staff Picks: Favourite Facial Cleanser According To Their Skin Type