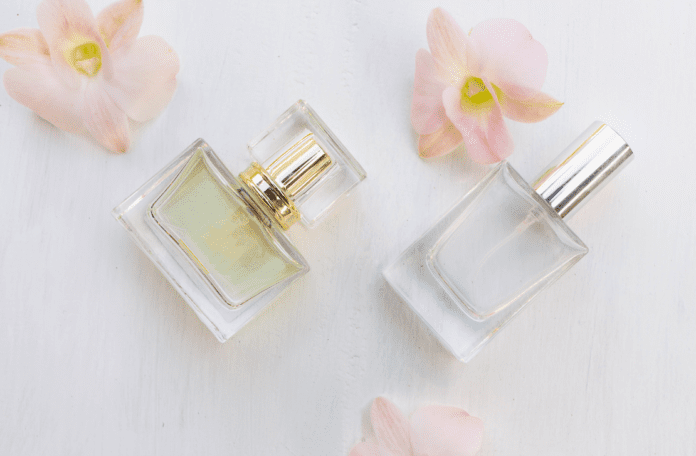 Fresh perfume scents
will make any woman look forward to starting the day on a lovely note. The right perfumes can uplift your mood and invigorate your spirits.

Women who prefer fresh perfume scents generally look for delicate notes without an overpowering finish. We've compiled a delicious list of

fresh perfume scents for her

that deserve a spot of honor in a woman's beauty arsenal.
Fresh perfume scents for her that our community loves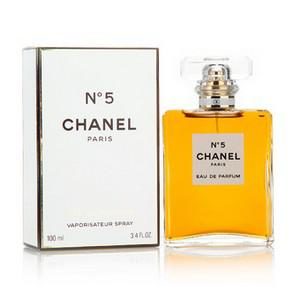 Overall Rating: 4.8/5
"Classic"
"Tried this classic fragrance for a few years and never regretted it. It's really difficult to describe the scent. It is classic plus pleasant, strong, never forget kind of feeling when you wear it. It's really nice if you have an important event to wear." – @Cath.Yeo
Read more reviews here.
The iconic Chanel No. 5 perfume continues to reign supreme for its classic and complex scent. When perfumer Ernest Beaux developed scents for Chanel, it was the 5th bottle that caught her attention. Beaux used a synthetic ingredient called aldehydes that gives the perfume the smell of freshly laundered sheets. The opening note of Chanel No. 5 is crisp and delicate.
Chanel No. 5 carries a powerful blend of botanicals. As the scent settles, notes of rose, lily of the valley, jasmine, iris, and ylang-ylang take center stage. The perfume ends on a high note of sandalwood, amber, woody vetiver, patchouli, and vanilla. It's the perfect scent for a woman who likes a fresh yet bold scent.
Have you tried it before? Leave a review if you have!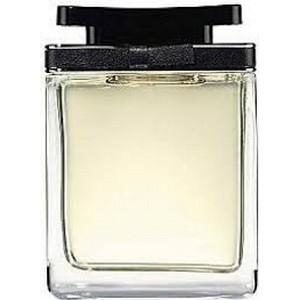 Overall Rating: 4.9/5
"A Gift Of Scent I Love"
"It was given to me by a friend from overseas, a week later before I opened it and the scent was so elegant that I think when somebody smells it they will think of a sophisticated person using Marc Jacobs scent. I would love to have more bottles of it again and again." – @Rykz.Bayona5
Read more reviews here.
The Marc Jacobs Woman perfume is one of the best fresh perfume scents for her, with its scintillating, modern, and elegant notes. The opening notes are a sophisticated blend of bergamot, aqua mist accord, and marigold.
As the scent develops, it leaves behind a trace of Egyptian jasmine and honeysuckle. The perfume settles beautifully with a gentle mix of blonde woods and creamy, crystal musks. It's a lovely perfume for women who like floral scents with a hint of woody notes.
Have you tried it before? Leave a review if you have!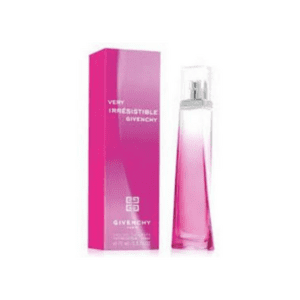 Overall Rating: 5/5
"This Is So Youthful"
"I really like the scent. It is always addictive and very seductive. A very long-lasting scent, especially on clothes. I'm always using it and it's my favorite perfume. It lasted for days. Amazing product." – @Luiniee
Read more reviews here.
The Givenchy Very Irrésistible perfume has a floral blend of five roses with a hint of star anise, making this a classic to own. The scent has a dreamy blend of sensual notes, laced with vanilla and patchouli. Givenchy is known for developing perfumes that exude typical French elegance with an American twist.
A spritz of this perfume will go a long way. It has a powdery rose scent that is sweet but not overpowering. Any woman will love the Givenchy scent for its luscious, bold notes that linger from sunup to sundown.
Have you tried it before? Leave a review if you have!
"J'adore Eau De Parfum"
"This is a strong perfume, recommend just 2/3 spray, otherwise, it might be a little overpowering. However, it is perfect for date night and evening events, as it exudes both confidence and femininity. Sensational flora-based fragrance." – @NTWJ
Read more reviews here.
The House of Dior is known for its classy and feminine line of perfumes that inadvertently become iconic picks. A whiff of Dior J'adore carries a rich burst of floral and fruity notes. Jasmine sambac and jasmine grass give this perfume a distinct floral touch. Nothing smells fresher than a burst of jasmine!
Dior sources its ylang-ylang blossoms directly from the Comoro Islands, for their invigorating, fresh scent. The steam-distilled ylang-ylang elevates the floral accents of the perfume, creating a top note reminiscent of island life. At the heart of the fragrance rises notes of Damascus rose, which lends it a full-bodied powdery flourish.
Have you tried it before? Leave a review if you have!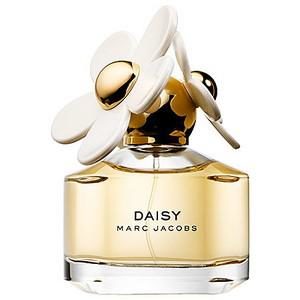 Overall Rating: 4.8/5
"Sweet Daisy"
"Use this as a weekend perfume and on happy occasions. The scent makes you happy and sweet. The smell is balanced and light – not too sweet, unlike other floral perfumes." – @Alliecat
Read more reviews here.
Marc Jacobs released a fun line of perfumes named Daisy with reigning floral and fruity notes. This particular scent for women carries notes of wild berries, jasmine, violets, and sandalwood.
Fans of the perfume love the countryside vibes of this Marc Jacobs scent. A whiff of this scent will transport your senses to bucolic pastures on a cool summer's day. The Marc Jacobs Daisy spray was made for playful, elegant women who enjoy a sophisticated blend of notes.
Have you tried it before? Leave a review if you have!
Choosing the best fresh perfume scents
The best fresh perfume scents for her are formulated with a thoughtful blend of rich ingredients and subtle finishes. Our top picks will leave a woman swooning over the depth and perfect balance of floral, fruity, and woody notes.
Read more of fragrance related articles:
Summer Fragrances You Should Definitely Try In 2022
Try and Review's Staff Picks: Favourite go-to Fragrance
Best Fragrances for Your Home to Smell Amazing All Day