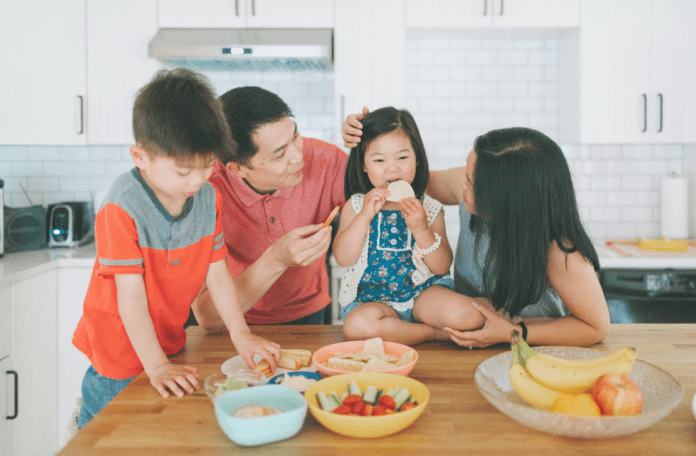 Snacks for kids don't always have to be labelled as junk or unhealthy food. Who hasn't felt the urge to have a little something in between meals sometimes? Don't worry, we all snack! If you're a parent though, you may find yourself telling your kids not to snack too much, lest they spoil their appetite! 
So what's the way out of this conundrum? 
The answer is healthy snacking for both you and your kid. 
Are snacks for kids always bad?
The answer is no, if you snack right and keep it light and healthy. 
Snacking keeps you from overeating, keeps your blood sugar balanced, and gives you a burst of energy- all great reasons to have something small in between meals! 
While it's ok to munch on chips and nachos once in a while, if you have kids around, you should keep the snacks in the cupboard healthier. This not only keeps you on the good path nutrition wise, but encourages healthy eating habits in your children. 
Here are some top-rated snacks you can share with your kids at home. Do try them out next time you feel a little peckish! 
1. Cereal Pancake
Sounds like breakfast made in heaven? Cereal pancakes have gone viral on TikTok and the rest of social media. Technically, they are small or bite-size pancakes that people have been eating as cereal. Instead of pouring the pancake batter directly into the pan, you put it in a plastic squeeze bottle. This way, you can cook bite-size pancakes in the pan. 
Pancakes are delicious as they are, but as cereal, they are just a tad healthier. Instead of dousing the pancakes with syrup, you add milk to them. Make sure you use Meiji Fresh Milk with your pancake. People love it for its smooth and creamy taste.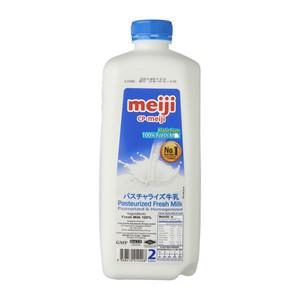 Read all reviews on Meiji Fresh Milk.
2. Cornflake Cookies
If we can make pancakes into cereals, we can also transform cereals into cookies. They are very easy to make, and making them with your kids can be a great bonding experience. 
First, melt 120 grams of butter in a pan and add the same amount of honey. When air bubbles appear, remove the pan from the heat and add 80 grams of cornflakes. Take a scoop of cornflakes and put it into a mini cupcake mold. Repeat the process until you have scooped up all the mixture. 
Now, you bake the corn flakes in the oven for eight minutes at 170℃. Allow it to cool down before sharing it with your kids. Use the highly-rated Kellogg's Classic Corn Flakes Cereal for your cookies. People love this brand for its freshness and crispiness.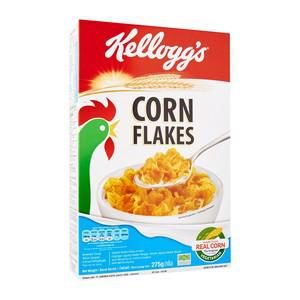 Read all reviews on Kellogg's Classic Corn Flakes Cereal.
3. NU Snacks Mango Fruit Chewy
Children love sweets, but parents know they can't always indulge their sweet tooth. The NU Snacks Mango Fruit Chewy (available in Singapore) is the healthier alternative snack for kids. It's sweet but without the added sugar. It's also gluten-free and fat-free with all-natural flavors and coloring. According to reviewers, they love it because it's not too sweet; and it doesn't stick in your teeth like most chewy snacks.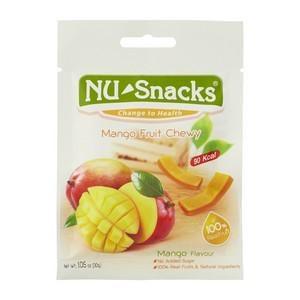 Read all reviews on NU Snacks Mango Fruit Chewy.
What kid doesn't like cookies? The Quaker Oats Raisin Oatmeal Cookies make for healthier snacks for kids as compared to other cookies on the market. They are made with real wholegrain oats with 0% trans fat. You can keep a bunch of these in your pantry so your kids can have a healthy and delicious snack anytime they want.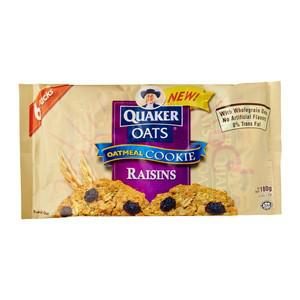 Have you tried it before? Leave a review here if you have.
What children really want
A hungry kid can be a cranky kid, so snacking is a great way to keep them in a good mood. Among the recommended healthy snacks for children are fruits, vegetables, whole grains, low-fat dairy, and food items rich in proteins. Let's be honest, children aren't always going to go for those types of snacks. We recommend these healthier alternative snacks for kids that are also delicious, healthy and nutritious! 
Read more food related articles:
3 Viral TikTok food hacks you should definitely try!
3 Easy Snacks For Kids: Ideas For Their After School Treats
5 Low Cal And Healthy Snacks To Keep At Your Office Table