Pregnancy-safe skincare products are all about protecting you and your unborn baby during this delicate time. Your body and skin are undergoing many changes and expecting moms are often advised to follow certain precautions to ensure a healthy pregnancy. It's why doctors tell you which foods and activities to avoid. Along with these, there may also be certain skincare products you may have to temporarily shelve. This is because some ingredients can affect you or your baby as they absorb into the skin.

On the bright side, most over-the-counter skin care products from trusted stores are safe, but it's wise to check the ingredients label. Our community members shed light on the best pregnancy-safe skincare products to help keep existing, and new skin woes at bay.
Skin Changes During Pregnancy
Like your body, your skin will change with time. Expecting moms who've enjoyed clear and glowy skin can run into acne flare-ups, melasma (skin darkening), spider veins, stretch marks, or even dry skin. But there's good news: Most of these skin troubles can be controlled or eliminated over time with the right pregnancy-safe skincare products.
Expecting moms with preexisting skin issues such as eczema, rosacea, or psoriasis may experience exacerbated symptoms. It's good practice to speak to a doctor about the skincare products you're using or plan to use.
Highly Rated Pregnancy-Safe Skincare Products
Palmer's Skin Therapy Oil is a soothing, advanced formula that is quickly absorbed into the skin. It helps improve the appearance of scars, eliminate hyperpigmentation, and soothe dry skin. The oil contains a luxurious botanical blend of rosehip, sesame, and canola oils. Cocoa butter and vitamin E are the hero ingredients of this rich skincare product.
Your skin will feel soft, smooth, non-greasy, and nourished all day long, thanks to the oil's Rapidermal Absorption Système that ensures rapid penetration.
Overall Rating: 4.4/5
"Palmer's skin therapy oil cocoa"
"Palmer's skin THerapy oil cocoa lotion is formulated to help improve the appearance of scar, dry and damaged skin, My skin looks and feels instantly soft and smooth with this non-greasy, non-staining formula. It can be found in any drug shops and the price is super good!" – @Kokxuanyee
Read more reviews here.
Have you tried it before? Leave a review if you have!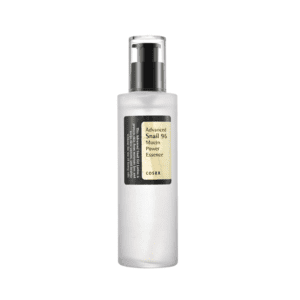 Lightweight and super hydrating, the COSRX Advanced Snail 96 Mucin Power Essence is an effective moisturizing formula. It contains a high concentration of snail mucin, a substance that prevents water loss and gives the skin an envious bounce and radiance. This best-selling product aims to soothe and revitalize damaged skin.
As an essence, the COSRX formula delivers a rich dose of nourishing ingredients. It's perfect for expecting moms as it hydrates, improves skin texture, and fades out dark spots. The brand highlights its products as being pregnancy-safe and formulated with gentle, safe ingredients.
Overall Rating: 4.8/5
"COSRX Snail"
"LI love this essence so much ❤️ I usually pakai waktu malam sebab lambat absorb tapi if I pakai makeup waktu siang I akan pakai, it makes my skin soft and smooth. Bila pakai nampak your skin glowing, srs talk 🤚 if your skin tak cukup hydration even dah pakai toner, I highly recommend you to try this. For price , I think affordable lah sebab essence ni boleh tahan more than 5 months. So it's really worth it 😬" – @Frppcino
"COSRX Advanced Snail 96 Mucin Power Essence
"Great moisturizing product for skin that lack moisture and in need for hydration! The viscous texture made it seem like it would be sticky but it is smooth and easy to absorb leaving skin soft and supple. As it is made primarily of snail secretion, it helps repair damage skin and is suitable for people will dry, dehydrated and acne prone skin. Highly recommended!" – @Ashleysmq
Read more reviews here.
Have you tried it before? Leave a review if you have!
The COSRX oil-free ultra-moisturizing lotion contains 70.8% of birch sap. This nature-derived ingredient carries 17 vitamins, proteins, enzymes, antioxidants, and amino acids that aim to purify, hydrate, and calm irritated skin. The lotion can be applied regularly to the skin after it's cleansed and toned.
It carries a lightweight, non-greasy consistency that is quickly absorbed into the skin. This COSRX lotion is ideal for those with oily, dry, and combination skin.
Have you tried it before? Leave a review if you have!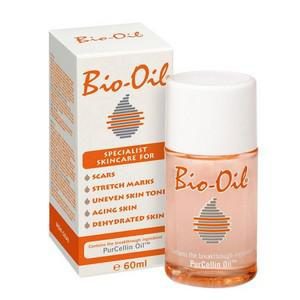 Bio-Oil is touted as one of the best pregnancy-safe skincare products on the market. It contains a natural concoction of chamomile, sunflower, lavender, and sunflower oils, which soothe, protect, and heal. The oil is enriched with vitamin E and A (retinyl palmitate is present in a small dose that the brand says is safe for expecting moms). Experience the goodness of vitamin A without its side effects, with Bio-oil.
The formula targets scars, stretch marks, dehydrated skin, and uneven skin tone. PurCellin Oil™ gives the blend its silky, lightweight consistency that the skin soaks up in seconds. Bio-Oil doubles as an effective skincare product for chapped lips and dry hands.
Have you tried it before? Leave a review if you have!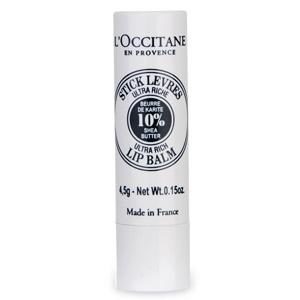 Formulated with Ecocert Greenlife certified ingredients, the L'Occitane shea butter ultra rich lip balm is a must-have skincare product. It helps nourish, heal, and protect the lips. The lip balm contains a rich blend of ingredients that work together to leave lips smooth, soft, and plump.
Organic beeswax and sunflower oil contain fatty acids that nourish and soften dry, dehydrated skin. Vitamin E amplifies the lip balm's nourishing benefits by retaining moisture and keeping external aggressors at bay.
Have you tried it before? Leave a review if you have!
Top Skincare Ingredients to Avoid During Pregnancy
Avoiding certain skincare ingredients will safeguard your body and growing baby from harm. Remember that it's always best to speak to your doctor about what skincare products you can safely use during pregnancy.
Isotretinoin, Retinol, and Retinoids
Topical and oral retinoids such as adapalene, tazarotene, and tretinoin target acne. A high dose of vitamin A can lead to birth defects and is safer to use after pregnancy and breastfeeding. Most anti-aging products contain retinol, so it's best to avoid buying OTC products that contain it or opt for those with lower concentrations.
Look for skincare products with bakuchiol or Korean ginseng that are gentler and nature-derived alternatives to retinol.
Hydroquinone
This ingredient is used in several bleaching products to lighten the skin from conditions such as melasma, freckles, and solar lentigines (skin darkening from prolonged UV exposure). Hydroquinone is not recommended during pregnancy since it absorbs more readily into the skin than other ingredients.
While there aren't enough studies to support if hydroquinone causes malformations in the womb, doctors recommend that women steer clear of the ingredient. If you're already a user of such products, speak to your doctor about attempting to use hydroquinone during your pregnancy,
Salicylic Acid
Pregnant women should avoid peels or oral medication with high doses of salicylic acid. This beta-hydroxy acid can harm a growing baby if continuously supplied to the body. Lotions, face cleansers, serums, and prescription-only products often feature this as a star ingredient in treating acne. Low doses of salicylic acid are considered safe but check with your doctor first.
Other skincare ingredients to avoid during pregnancy include:
Phthalates (present in beauty and certain skincare products)

Parabens (present in body lotion, shampoos, conditioners, and moisturizers)

Oxybenzone and avobenzone (usually present in chemical sunscreens)

Benzoyl peroxide (present in acne-fighting products)

Aluminum chloride (present in antiperspirants)

Undiluted essential oils such as clary sage and jasmine
Our list carries pregnancy-safe skincare products that our community members swear by for their efficacy and quality. If you feel unsure about any of the products you're using, we suggest speaking to a doctor and making the switch.
Check out some more interesting articles by our team:
Probiotics Serum: How Does It Help with Signs Of Skin Aging?
Try And Review's Staff Picks: Favorite Face Sunscreen
Niacinamide: Could It Be the Secret To a Healthy Body Glow?