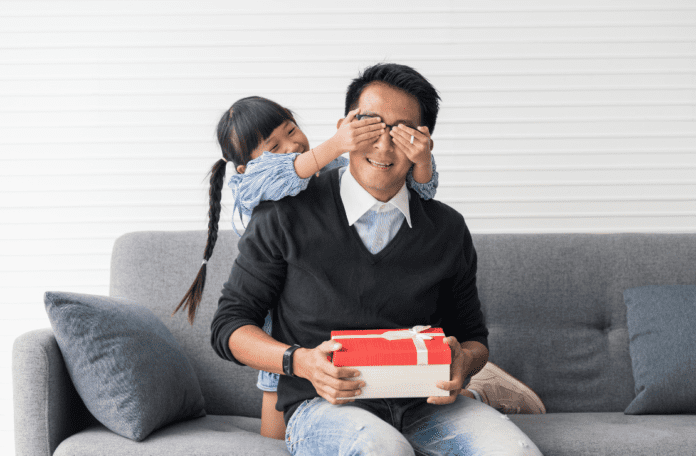 Need some Father's Day gift ideas? Fret not as you've come to the right place. Father's Day is the perfect time to show your dad how much he means to you. It's also an opportunity to recognise the important role of fathers in the lives of their children. Often serving as a role model, provider and pillar of support for their children, this is the day we acknowledge their contributions and show our gratitude for what they do. 
But compared to your mum, getting your dad a gift can be challenging. More than a symbolic gesture, they usually prefer practical gifts they actually use. Whether your dad is a fan of gadgets or has a cologne he often uses, we have come up with five thoughtful Father's Day gift ideas you can consider.
5 Father's Day Gift Ideas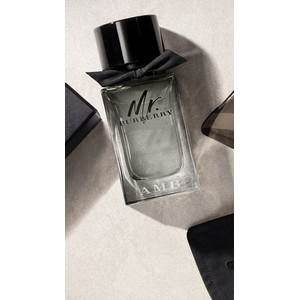 In the words of our member @Shirablue7, "The fragrance is as usual as nice as they are supposed to be. Am in love with the fragrance. Long-lasting And very fresh."
One of the best Father's Day gift ideas is presenting him with a fragrance he likes. Made in France, Burberry's Mr. Burberry Eau De Toilette is for the classy, sophisticated gentleman. Infused with zesty grapefruit top notes and an earthy base of vetiver and guaiac wood, its subtle scent of masculinity will therefore reflect your dad's quiet strength and manliness. Inspired by the iconic black Burberry trenchcoat, the weighted cap of the bottle references the horn-look buttons, while the hand-tied knot in English-woven gabardine around the neck celebrates the innovative fabric made by Thomas Burberry over 100 years ago. This bottle indicates a bold and timeless style that is a signature of the luxury brand, which is suitable for men of such demeanour.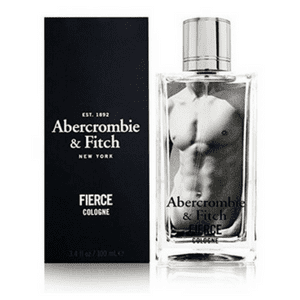 Highly recommended by our member @Sharonngjh who said, "I fell in love with the smell immediately [when] I walked into A&F. It is not too overpowering and it smells just right. Sometimes even when you perspire, the smell doesn't turn bad too."
For the fiercely protective father, Abercrombie & Fitch's Fierce Cologne embodies strength and reliability. Its top notes are petitgrain, cardamom, lemon, orange and fir; middle notes are jasmine, rosemary, rose and lily-of-the-valley; and base notes are vetiver, musk, oak moss and Brazilian rosewood. Containing scents of marine breeze, sandalwood and sensual musk, it possesses an irresistible allure that simply sets itself apart from the crowd.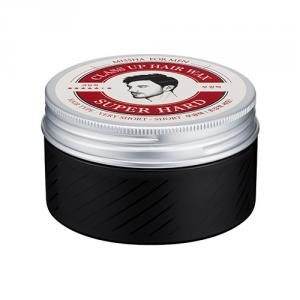 After getting this hair wax for her husband, our member @Misha190218 considers this to be a "very good product. It's not sticky and doesn't make the hair dry. My husband loves it."
Self-care is important for everyone, including dads. As one of the most practical Father's Day gift ideas, consider gifting your dad with some effective self-care products, especially those he uses on a daily basis like a hair wax. MISSHA's For Men Class Up Hair Wax (Super Hard) is particularly useful for short and limp hair. Because of its strong hold, it has a high setting effect. With a shine-free texture, your dad's hair can avoid looking too heavily styled. It also allows quick cleansing without leaving any residue on the hair and scalp.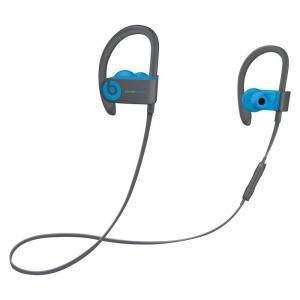 With these Beats by Dr. Dre earphones, our member @Joyy84 thinks you can "enjoy great music with this pair! The Bluetooth and around-ear design makes it secure, perfect for the athletic you!"
Among the best Father's Day gift ideas, tech gadgets would be one of them. If your dad is into running or any outdoor activities, get him the Beats Powerbeats 3 In-Ear Wireless Earphones so he can tune out the noise while exercising. Because they come with stable and ergonomic ear hooks, they are perfect for working out. It is also water-resistant and comes with a long-lasting battery life that can last the full day. These sports-oriented earphones are versatile for everyday casual use so your dad can use them while commuting too.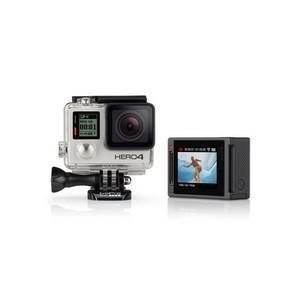 According to our member @BDaddy, "I do own this gadget and I love it..Been using it for photo taking or recording. Works well on both salt and fresh water recording."
Thank the hero in your life with Go Pro's Hero4 Silver Camera. While he may not enjoy being in front of the camera, your dad may appreciate the ability to capture all the big and small moments in life with this handy, compact camera. Its high resolution produces videos in excellent quality, whether it's 1080p at 60fps or 720p at 120fps. It also comes with still and time-lapse options, as well as a built-in touchscreen, which makes previewing and reviewing shots a breeze. Additionally, the camera has a sturdy waterproof housing that can allow your dad to take underwater shots up to 40 metres deep.
No matter what gift you choose, the most important thing is to show your dad that you love and appreciate him. They may be a man of few words, but their love for you is often shown through actions. For all the sacrifices he's made, bringing him a gift on this special day is the least you could do. With these five Father's Day gift ideas, you're sure to find the perfect way to say "thank you" to the most important man in your life.
So what do you intend to get your dad this Father's Day? Share with us your recommendation in the comment section below!
Read more related articles:
Father's Day Gift Ideas to Match Their Different Needs
Fitness trackers: Our Community Helps You Decide Which Ones To Get
A Review Of The Must-have Customizable Headset — The Sennheiser PXC 550 Wireless