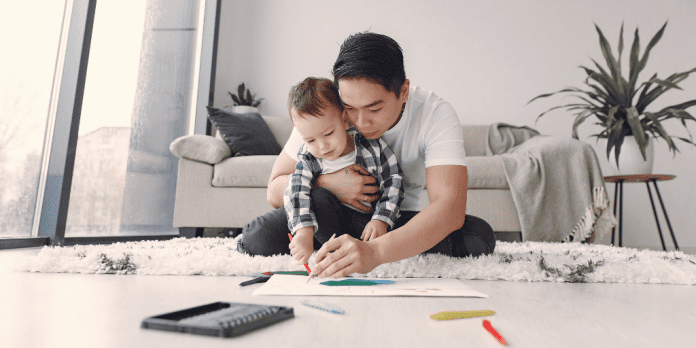 Fathers are the first friends for their children, and forever heroes in their eyes. For your fathers, or the father to your children, Father's Day can serve as a special day where you show your appreciation to them for being the hands-on co-parent. With Father's Day just around the corner, have you thought of how you are celebrating this year? Although celebrations are muted due to the raging Covid-19 pandemic, it should not take away the cheer off this Father's Day.
Here are some of The Review Collective's gift ideas for the father figures in your life!
Get him a signature "Dad" smell this Father's Day
As a hero to their children, fathers can often make things right again when you're down by simply wrapping their arms around you. How would you like to be engulfed in the scent of Bleu De Chanel every time you give your dad a hug? An ode to masculinity, this timeless fragrance unites an aromatic-woody scent with a citrus-y note. Serving its olfactory function, the power of this scent can wrap its invisible arms around you and evoke all the beautiful moments you share with your dad, even years down the road. Every day can feel like Father's Day with this lingering scent.
Member review:
"Got it for my dad and he has never bought another brand since. The scent was great and long lasting. My father can be picky at times but this perfume definitely exceeded his expectations. I'm sure other men out there will love it." – @XMISSNICOLE
Purchase this on Shopee or Lazada.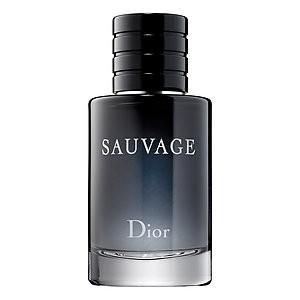 If you're going for a more understated yet manly scent, Dior Sauvage might be your pick. With a top note of bergamot, this cologne has a woody undertone, leaving you with a whiff that is not overpowering.
Member review:
"The initial notes is not too overwhelming and the middle notes are just perfect for hot temperature like Singapore" – @BERNARDKOH_JJ
Purchase this on Shopee or Lazada.
Introduce an addition to your father's after shave routine
Facial hair – you either hate it or love it. No matter which camp you're on, you can't deny how delightful the fresh scent of an after shave is. The Giorgio Armani Acqua Di Giò Pour Homme After Shave Lotion will be a nice finishing touch to their shaving routine.
Member review:
"The respect and love I have for my Dad is immeasurable and he deserves the best! I am proud to give him this product for Fathersday, as it too is the best! It's fragrance lingers for hours and it's distinctiveness is now Dad's signature smell. This product will leave a lasting impression on those around you and complements flow.
If you want to make a special person in your life feel special, give them a gift of Georgio Armani." – @SMU16060
Purchase this on Shopee.
I may be going out on a limb here to say that ladies tend to invest more on their skincare routine than men. If you agree, and would like the men in your life to pamper themselves, look no further than the Aesop Moroccan Neroli Shaving Serum. An after shave that oozes botanical goodness, it not only smells good, but is also gentle on skin that has just been ravaged by the razor. Your loved ones might just thank you for introducing a new favourite to their after shave routine.
Leave a review if you've tried it before!
Purchase this on Shopee or Lazada.
For the Adventurous, Sporty, Outdoor Dad
Mount and capture. That's all you have to do with GoPro Hero5 to capture all your precious family moments. With its "unshakeable" feature, blurry shots will be the last worry on your mind. Whether you are neck-deep in the ocean, gliding through the skies, or hiking in a rainforest, your father will treasure the GoPro Hero5 as a charming accessory to document family moments.
Member review:
"I have been using this camera for more than a year now and it had proved it's worth! For me it is the best specially when you love to travel as it have a lot of accessories you can use like just strapping it on your chest or maybe putting it at the strap of your bag so you won't get the hassle to hold it while filming travel vlogs. It is also small that's why it is more handy and easy to carry around anywhere, even for girls who likes to bring only smaller bags can take this with them. Very great as always from GoPro! Perfect 100%" – @APRIL08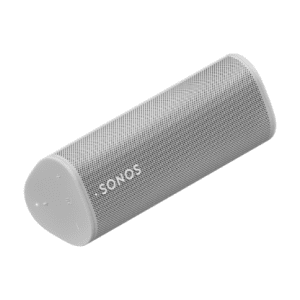 A Bluetooth speaker that is ahead of its time, the Sonos Roam is packed full with goodness. Small and compact, the Sonos Roam has a size-defying sound that promises the "clarity, depth and fullness that you would expect from a much larger speaker". The beauty of its sound system? That it has an automatic TrueplayTM system that adapts to its surroundings, producing perfectly balanced sounds at any given space and time. What sets it apart from its competitors in the market, is that it has a robust durability, and is able to withstand drops up to 3 feet and is also weather resistant. The Sonos Roam is truly a rugged companion for your next family adventure!
Member review:
"Absolutely brilliant innovation. It's portable and rechargeable. Sound system is super good too. Perfect to bring it anywhere with you." – @QQUEEX
Purchase this on Lazada.
Bring out the audiophile in your dad
The Airpods Pro is a gift that we guarantee will be welcomed with open arms. Maybe your father has been eyeing the Airpods for a while now, but could not justify splurging on it. Well, luckily for him, he might just be the new proud owner of the Airpods.
Handy and compact, the Airpods Pro could be one of your father's essentials – to accompany him on runs, to attend Zoom meetings on-the-go or simply a companion for him on his commute.
Leave a review if you've tried it before!
Purchase this on Shopee or Lazada.
The Sennheiser CX 400BT True Wireless is a wireless earpiece that can be used across both iOS or Android systems. Sleek, with exceptional sound, customisable touch controls, long battery life and ergonomic design, this wireless in-ear piece is versatile. It will be able to meet your father's every listening need – even at a stretch of a time.
Leave a review if you've tried it before!
Purchase this on Shopee or Lazada.
For the Tech-Savvy Dad
Strap on the Apple Watch Series 6, and he will discover its full range of benefits, with a flick of the wrist and a tap of the finger. The Apple Watch Series 6 is an all-rounded companion for him on the move or even in his slumber. This smartwatch can read his blood oxygen levels, conduct an ECG, and monitor sleep trends. With the data collected, he can tap on the Apple Watch's fun target-setting feature and make every drop of perspiration count. Above all else, the Apple Watch is everything he will need on the go too – music, texting, calling, paying and more.
Leave a review if you've tried it before!
Purchase this on Shopee or Lazada.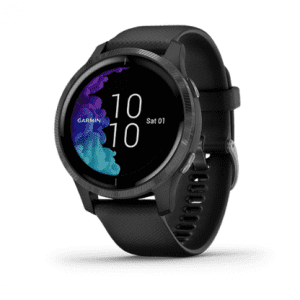 Similar to the Apple Watch, the Garmin Venu can also track your blood oxygen levels, sleep trends and heart rate. In addition to that, though, the Garmin Venu is also able to track your body battery energy, track your respiration and stress. If you're looking for a wholesome fitness tracker that can monitor your physical and mental health, this smartwatch is your pick.
Leave a review if you've tried it before!
Purchase this on Shopee or Lazada.
Read more articles:
Stay Healthy and Safe amidst a Global Pandemic with the Help of our Community
Earphones and Headphones: Your Ears Deserve The Best
Humanrace Skincare by Pharrell Williams: The "Three-Minute Facial"