Skin is the largest organ of our body and following a skincare routine means that you are building a strong base of your body with long-lasting health, glow, and beauty. Especially in times of a global pandemic, 2020 was a year where most people treated their skincare as a form of self-care. The pandemic has not only changed the way we do everything – from the way we work, to the way we socialise and the way we shop, it also changed and will continue to change the way we approach skincare. Though it's hard to predict what 2021 will look like in every aspect, we can dive a little deeper into what we predict the skincare trends of 2021 will be.
The goal for every woman is to be able to nourish your skin with care so that you do not need to hide your blemishes or pimples with any foundation or concealer. Diet, stress, anxiety, pollution, harmful rays of the sun, and chemicals used in cosmetics are just some of the many causes of skincare problems.
Everyone has a different skin type and it is important to know your skin. After knowing your skin, you can then follow basic and important trends in skincare. There is always an update and modification in skincare trends with its ever changing needs and demands of the society. Staying up-to-date and knowing your own skin helps to find the best routine that would be effective for you. Here are some basic, effective, and latest techniques for every skin type that you could follow in the year 2021.
Blue-light protection skincare
Blue light emitted from the sun and smartphones or computer screens are harmful to the skin. Like UV rays, it penetrates the skin and causes skin damage. We all spend most of our hours using smartphones or computer screens and when we have the chance to head out, most of us would have want some fresh air under the sun, which exposes you to the harmful sun rays.
Blue-light protection skincare ingredients are now popping up in newly launched products and they are known to help to:
Reduce inflammation and acne

Prevent wrinkles and fine lines

Reduce the aging process

Reduce pigmentation and inflammation
Well, the best way to prevent skin damage from exposure to blue light from screens is pretty much the same as preventing skin damage in general. Dermatologists are now also suggesting adding skincare products that act as a barrier between harmful rays and your skin to provide you with proper protection. The solution? Just wear sunscreen.
Here's 2 recommended products by our community that could help with protecting you from the sun's harmful rays and blue light.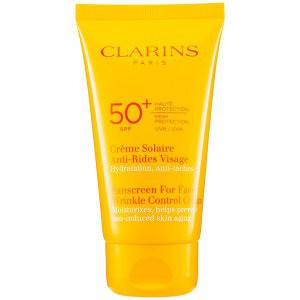 Overall Rating: 4.9/5
GOOD SUN BLOCK
"I like it as the texture is smooth and light , it can be applied easily, the other reason is it can last for long hours compare to other similar brands, lastly, the scent is nice." – @WONGWEIWEI
Purchase this on Shopee or Lazada.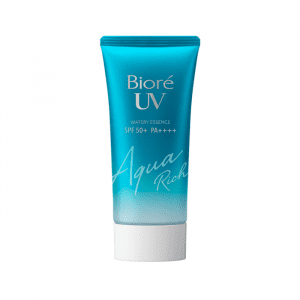 Overall Rating: 4.7/5
LOVE THIS!
"This sunblock is like one of the best that I have used before. It doesn't leave ur skin sticky or too heavy on ur skin. I have already finished so many tubes of it." – @VIEVEV
Purchase this on Shopee or Lazada.
Microbiome-friendly skincare
Microbiome means a community of microscopic organisms living on human skin which is good for skin health. They prevent colonizing of pathogens on the skin, communicate with the immune system, and protect your skin from environmental damage. Microbiome-focused skincare might just be the next best trend in the skincare world. These range of products usually contain probiotics, prebiotics, and/or postbiotics.
This latest skin treatment is useful to:
Reduce acne, dry skin, eczema, and wrinkles

Keep skin hydrated, clear, and supple

Deal with skin infection

Protect your skin from the environmental damage

Maintain balance and restore skin's health
Here is a Microbiome-focused skincare product that our community loves!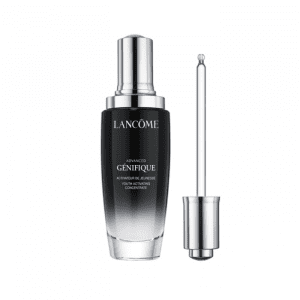 Overall Rating: 4.5/5
ADVANCED ANTI-AGEING SERUM – 7 DAYS REVIEW
I like the advanced versions of the serum, as it absorbs quickly and leaves my skin feeling smooth and hydrated immediately. I could see a difference in my skin's texture and radiance within a week. The texture is just the perfect consistency and doesn't feel sticky at all. My skin which is usually dull and feels dry in Singapore hot weather, felt so hydrated and plumped after every single use. The price is quite high, but totally worth for the benefits. – @GUNJANKANOJIA
LIGHTWEIGHT SERUM FOR ANTI-AGEING BENEFITS
"The Lancôme Advanced Génifique Youth Activating Serum feels lightweight on the skin, and absorbs quickly into the skin! No greasy feeling on the skin, and definitely usable both during the day and night. My skin feels well-hydrated after using it for a week, and would definitely continue using this diligently for supple healthy skin!" – @HOLLAQUEEN
Purchase this on Shopee or Lazada.
Cruelty-Free and Vegan skincare products
With more people being more conscious and feeling more deeply for the environment and animal-related causes, we will definitely continue seeing a rise in cruelty-free and vegan products. These products do not contain animal fats or other animal products and are also not tested on animals which means there is no use of harmful and harsh chemicals like synthetic dyes, parabens, and sulfates which are not recommended for sensitive and acne prone skin.
Vegan and organic products are usually great in helping you:
Freshen the skin

Achieve a youthful glow with beneficial nutrients

Nourish your skin with safe and easy application
With so many brands in the market today that stands for cruelty-free and vegan beauty like Tarte, Tata Harper, Herbivore Botanicals, here's one from AESOP that is recommended by a member.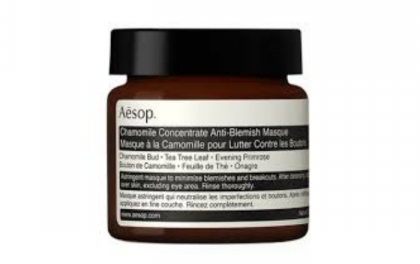 Overall Rating: 4.2/5
AESOP CHAMOMILE ANTI BLEMISH MASK
"Good clay mask for sensitive and acne skin. Helps to reduce purify your skins without drying up or irritates skins." – @EAJII
Purchase this on Shopee or Lazada.
Maskne skincare
With the pandemic comes a lot of mask wearing and regular use of the mask is causing what people like to call "Maskne". In maskne, pimples are developed due to trapped sweat, bacteria, and oil in the skin while wearing the mask. It can cause inflammation, irritation, pimples, and acne.
How to treat skin problems due to constant wearing of a face mask?
This rising skin problem can be treated with some care.
Skip make-up

Wash your face regularly

Apply sunscreen

Use gentle cleansers

Use oil-free and lightweight moisturizers

Wash your mask daily or use a disposable mask
Here is one great top rated product to help target oily and blemish-prone skin recommended by our community.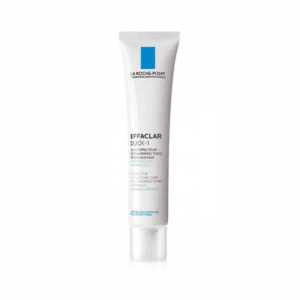 Overall Rating: 4.7/5
AWESOME
"The product is like a liquidy white cream and applies in a thin area on the skin. It is great for sensitive and acne prone skin and it did not irritate my skin at all even when I applied a larger amount. There is a light citrus-y scent that smells very pleasant. My pimples were healed slowly but surely. It does take a few days to work, but it does miracles." – @NEONCASCADES
Purchase this on Shopee or Lazada.
The year changes and so will the trends. The global pandemic has seen many of us spending more of our time staying at home and this has also made us all more conscious of our self-care routine and health. Everyone has more time to focus on themselves. Many also continue finding ways to achieve good skin to get rid of pimples, acne, wrinkles, aging, pigmentation, dullness, and scars. Skincare brands and cosmetics companies are also always innovating and launching their skincare line to suit the growing needs of the society. This is the time to start pampering your skin with the most suitable skincare trends that your skin needs.
Have any other skincare trends you think would be huge this year? Share with us and comment below!
Read more articles on skincare:
Gua Sha: Take Your Skincare and Self-Care Routine To The Next Level
Eye Creams: Say Bye to Fine Lines With Our Community Favourites!
Humanrace Skincare by Pharrell Williams: The "Three-Minute Facial"