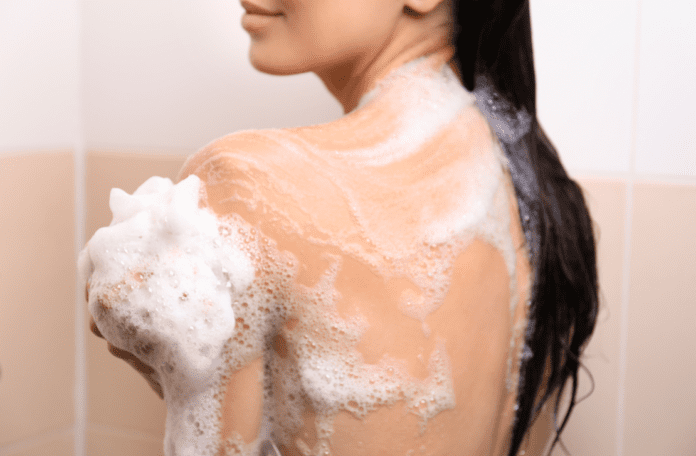 Shower gels are like food for our skin. We should choose them wisely. One wrong choice can leave you with irritated or dry skin. And one right choice? Well, it can do wonders for your skin. Did you know that, on average, we spend an hour and 25 minutes each week bathing or showering, which is more than six months of our life? Make it worthwhile with these refreshing and nourishing shower gels.
With the market being full of so many options, how can you choose the right product for yourself? What if you buy a product to try, and it doesn't work out for you? There is a lot of uncertainty around trying new products. This is why we have collated the best shower gels in a list to help you make a better choice. They all are tried and tested by people like you who care about their skin.
Community-approved top 5 shower gels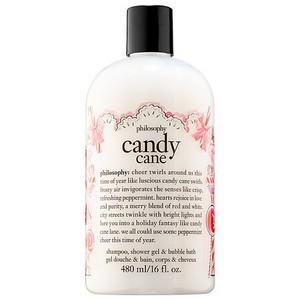 Try & Review member @Tuna, a 46 year old Singaporean says, "A luxuriously thick gel that foams well."
This cheerful candy cane shampoo, shower gel, and bubble bath provides a rich, foaming lather that cleanses and conditions from head to toe, leaving your skin and hair feeling silky soft, and lightly perfumed with the exhilarating scent of mint.
This uplifting, award-winning formula is gentle enough for everyday use and triples as a body wash, shampoo, and foaming bath for a party-ready finish. What we love about this product is that it's all in one: a shampoo, shower gel, and bubble bath. Try it and let us know what you feel.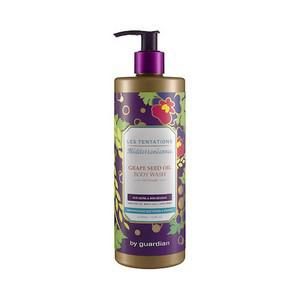 "A fruity scent and good for everyday use."
35 year old @Sezaya from the Philippines also commented that she's "amazed with this item. So, [she] always recommend this [to her] friends!"
This is one of the best shower gels since it is perfect for anti-aging and skin renewal since it gently cleanses and brightens your skin with excellent anti-aging, anti-oxidant, and skin-renewing properties. People find it ideal for everyday use.
Formulated with French barley malt and Albania sweet violet and eco-certified Mediterranean grape seed oil, this shower gel is enriched with Vitamin E to moisturize your skin. It is Infused with revitalizing scents of bergamot, magnolia, and freesia to bring you the exotic Mediterranean indulgence in everyday showering moment.
Tried this before? Leave a review for the community.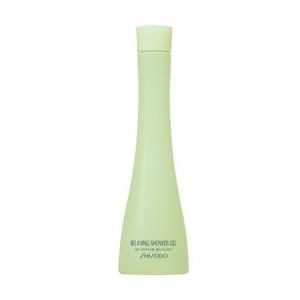 "The fragrance is really refreshing and lasting. The texture is gentle on the skin and does not dry the skin after showering. The packaging is unique which does add a sense of "artistry" to your bathroom." We are sure that you will love this one of the best shower gels as our community member @Tamer01 , a 50 year old Singaporean did.
Bath and shower gel for hair and body with a relaxing fragrance. The rich foam with the Eastern Herbal complex has a moisturizing and balancing effect on the skin. It is ideal for a relaxing shower bath or a luxurious bubble bath since it gently purifies from head to toe, providing a harmonizing interlude for mind and body.
Give us your opinion regarding this product!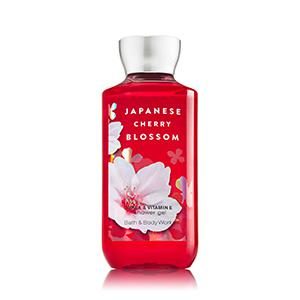 "Love the fragrance and it's after note. Packing is also good and it's daily use product" says @Alapini, 43 year old Indian member of our community.
Who doesn't know about Bath and Body Works? The brand name speaks for itself, and so does this shower gel from the company, making it one of the best shower gels.
Wash your way to softer, cleaner skin with a rich, bubbly lather bursting with fragrance. Its moisturizing aloe and Vitamin E, combined with skin-loving shea butter, give you the smooth skin you always wanted.
And you, what do you think of this product? Give us our opinion!

"My husband gifted me perfume from this range and I loved it so much that I went and bought the shower gel. It's good for hot and humid weather like Singapore." said @SonicaDalmia, a 37 year old member of our community liked this product for the fresh scent it offers.
This shower gel is one of the best shower gels since brings the peace of a British country garden with delicate white gardenia. It's a refreshing body wash infused with an extract of white gardenia. This glorious, lively blend of sumptuous white flowers captures the scent of hundreds of English white gardenias blooming in the first light of dawn. Simply lather up in the bath or shower using your hands or a bath lily and use it.
Have you already try this product? If you have, give us your opinion on it!
We hope you find these products worthy and that one of these best shower gels helps you achieve your skin goals. Meanwhile, you can try millions of products on our website and help people like yourself make an informed decision.
Read more skin care related content:
Turn Your Shower Into A Spa-like Experience With The Best Body Wash
The Best Body Scrubs for Smooth, Glowing Skin
Vitamin C: Health Benefits And 3 Must-Try Products