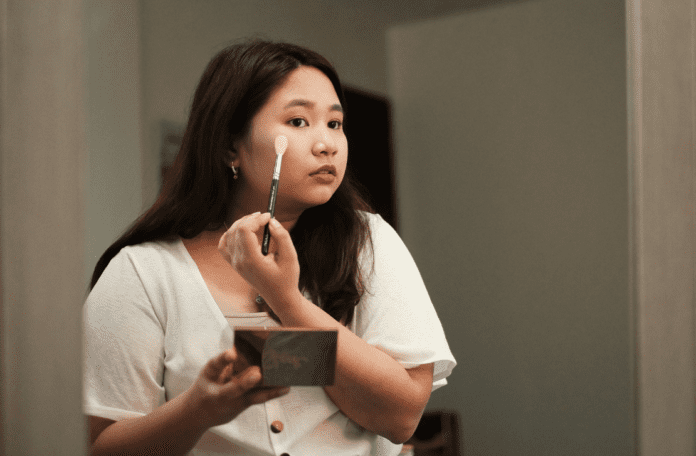 Highlighter vs Illuminator is one of the most common beauty topics that people are often confused about. Today, we help clear your doubts around the great debate of "highlighter vs illuminator" by discussing the differences between them.
Shimmery makeup products never go out of fashion as they help give you an instant glow. You'll find them in almost every vanity. With such a wide range of shiny makeup products in the market, it can be hard to distinguish between them and choose the right products for your skin. It becomes even more difficult for a beginner. Two such cult-favorite makeup products that add megawatt shine to your skin are illuminators and highlighters. But do you know what's the difference between a highlighter and an illuminator? If you think they are the same, then you're not alone — we've all been there. Let's learn how they are different from each other by covering "highlighter vs illuminator".
What is a highlighter?
Have you ever looked at someone's face (a celebrity, maybe) and wondered just how perfect lighting always seems to hit their face? Chances are they are wearing a highlighter. Highlighters are best buddies to celebrities like the Kardashians, Gigi Hadid and Nicki Minaj. All your face needs is the right strokes of highlighter, with the right formula and proper technique and application. Powder formulas are ideal for oily skin, while liquid highlighters work for all skin types. Try out this lightweight and transfer-proof highlighter from E.L.F Cosmetics for that goddess finish.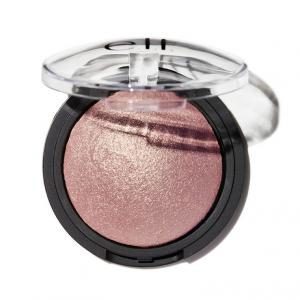 "It is so affordable, color [payoff] is good, easy to apply and looks absolutely stunning."
This highlighter creates a radiant glow with a sheer wash of shimmering colour. Infused with Vitamin E and hydrating jojoba, rose hip, sunflower, apricot, and grape oils to nourish your skin. The highlighter can be applied wet for a vibrant effect or dry for sheer pigmentation. 34 year old Singaporean Try & Review member @Choohueywen commented that she "really likes it a lot".
Want to read more about what others think of this highlighter?

Tips for Choosing and Using a Highlighter
First, find a highlighter product that complements your skine undertone

Use a small, fluffy brush to apply powder highlighter to the perfect spot

Or if you like a liquid highlighter, stipple it on with a sponge

Another portable option is a highlighter stick or pencil

And if you are over all this product talk, just use an oil to get a natural gleam

Okay, so you've got the right tools. Where should you apply the product? The highest planes of the face are the best for highlighter (brow bone, centre of the nose bridge, cheeks, cupid's bow)

And make sure to apply highlight BEFORE you put on blush

OOPS! Overdid it with the sparkle? Use powder to counteract the shine
What is an illuminator?
Illuminators add an all-over glow to your complexion by giving you an instant shine. They are your best pick if you want a lit-from-within glow. Illuminators are known to give you glowing skin instead of focusing on the high points of your face. You can apply an illuminator directly or mix it with a foundation/moisturiser before applying it to your face. Not sure which illuminator is right for you? Look for products on our website, where our community members leave their reviews to help you decide, such as this:
"BEST ILLUMINATION! If [you're] someone who is looking for whole face glow"
Our 22 year old Try & Review member @Meghagangadharan7 from India tried this illuminator and really loved it. She even rated it 5/5. Born To Glow Liquid Illuminator is a brilliant, lit-from-inside liquid Illuminator that can be used in multiple ways, such as a base or over cheekbones, décolletage, and cupids bow for a characteristic looking brilliance that'll have everybody talking. She even advised to "mix a drop with [your] NYX foundation and see the magic glow". Try it for yourself and let us know what you think!
There's more on what others think about this illuminator!
Click to read more reviews here
Difference Between a Highlighter and an Illuminator
Highlighter vs illuminator is an ongoing debate. They both come from the same gleaming family but how you apply them sets them apart. We use a highlighter on the high points of the face, including cheekbones, temples, the bridge of your nose, and the inner corner of your eyes. Illuminators give you an overall luminous glow, which is more subtle and natural. For a dewy and glossy finish, you can top a matte illuminator with a creamy highlighter. It makes the perfect dewy and glowy make-up look.
Read more beauty related articles:
Best Cream Blush for Every Skin Tone
Best Foundations Recommended For Oily Skin According To Real Reviews In Singapore
Rare Beauty Blush: Our Review And Is It Worth The Hype?