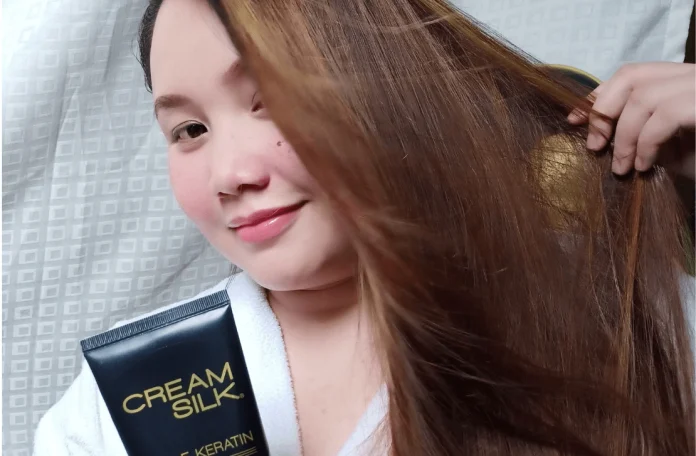 Bleached hair has transcended from a trend to a powerful personal style statement. For many, especially in the Asian community, it's a means to embrace a lighter, bolder look that defies convention and exudes edginess. The allure of bleach extends beyond aesthetics; it's a canvas for self-expression, a declaration of individuality.
In fashion and beauty, bleached hair reigns supreme, gracing the heads of countless celebrities and influencers. Social media has amplified its reach, creating a vibrant community of enthusiasts who share their unique bleached looks and connect with like-minded individuals.
Yet, the journey to bleached hair's stunning beauty is not without challenges. The process can take a toll, leaving your locks dry, brittle, and vulnerable. But fret not, for there's hope for revival. This article unveils three potent methods to reclaim your hair's vitality and luster. Additionally, we'll introduce you to community-approved products that have proven their worth in this transformative journey.
How to Salvage Bleached Hair
Deep Conditioning Treatments
Reviving your bleached locks demands an arsenal of potent solutions, and deep conditioning treatments lead the charge. Their magic lies in their ability to dive deep into each strand, infusing vital moisture that mends and fortifies your hair from within. When seeking the perfect treatment, set your sights on products enriched with miracle workers like argan oil, coconut oil, and shea butter. These heroes are renowned for their transformative prowess on damaged hair, making them essential allies in your haircare journey.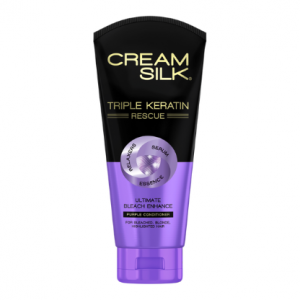 Overall Rating: 4.7/5
Tired of brassy, damaged bleached hair? Cream Silk's new Triple Keratin Rescue conditioner nourishes and transforms your blonde locks.
This sulfate-free formula utilizes anti-discoloration technology to neutralize brassy tones, 3X Keratin to replenish nutrients and strengthen hair, and daily nourishing care to keep blonde hair healthy and vibrant.
You'll bid farewell to unwanted brassiness and say hello to captivating color and resilience with just one use. The Triple Keratin Rescue conditioner is specially designed to give bleached hair the TLC it deserves.
Make every day a great hair day with Cream Silk's most advanced bleached hair conditioner. Experience the nourishing power of keratin and enjoy salon-gorgeous blonde hair at home.
Our member @Alouartison09 also uses this product on her bleached hair, as she said "Having frizzy and dry hair due to bleaching is one of the everyday problems of a person who loves to do fashion color. It's really hard for me to look for a conditioner that will maintain the color and health of my hair. But this one is a game changer! (I just used a coloring shampoo to blacken my hair, but my hair is still bleached.) Creamsilk Triple Keratin Rescue Ultimate Bleach Enhance helps me to keep my hair looking so healthy for the whole day. I just used it three times, but I'm getting so many compliments from other people saying that my hair is so soft and healthy. I will definitely use this!"
Protein treatments are another effective way to repair and strengthen bleached hair. These treatments work by adding protein back into the hair, which helps to rebuild and fortify the hair shaft. Look for products that contain hydrolyzed keratin or silk proteins, as these are known to be especially effective.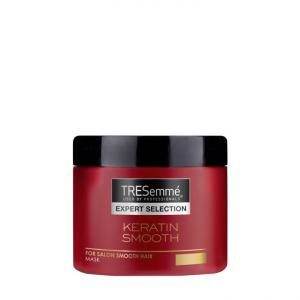 Overall Rating: 4.5/5
A highly recommended keratin hair treatment is TRESemmé's Keratin Smooth Mask, which is great for frizz control. You can enjoy gorgeous, smooth hair for at least up to 48 hours. This hair treatment mask seals the nutrients within the strands to fight against humidity and the frizz that comes with it. Best used twice a week, you can strengthen and repair your damaged hair with regular use.
According to our member @Eddiensw, "This hair treatment is really good, my curly hair is tamed and I feel much lighter."
If you use heat styling tools regularly, it's essential to use a heat protectant spray to prevent further damage to your bleached hair. These sprays work by forming a protective barrier around the hair shaft, which helps to prevent damage from heat-styling tools like flat irons and curling wands.
Before blow drying and styling your hair, shield your hair from heat stress with MISSHA's Procure Protecting Hair Water Mist. Whether for perming, coloring, bleaching, blow drying, or simply being under the sun, this hydrating hair fog moisturizes and protects your hair with hyaluronic acid. This helps to smooth and manage your frizzy hair. Spray it onto damp hair after washing and towel drying your hair before using any heat styling tools. 
Bleached hair can be stunning, but it can also be incredibly damaging. Nevertheless, some products can help to salvage your hair. You can repair and strengthen your bleached hair by using deep conditioning treatments, protein treatments, and heat protectant sprays to restore its health and shine. 
Have you tried this product? Leave your review here!
As you proceed on this voyage, remember that bleached hair can be a canvas for your artistic expression. It's a testament to your creativity and the vibrant community surrounding you. With the right care and community-approved products, your hair will continue to radiate its newfound vitality and luster.
May your bleached hair journey be a testament to the beauty of self-expression, always reflecting the vibrant, confident, and unique you.
Read more hair care-related articles:
Damaged hair solution: How effective is the Dove Advanced Keratin Treatment Mask?
Split end treatment for damaged hair: How to fix it with our recommended products