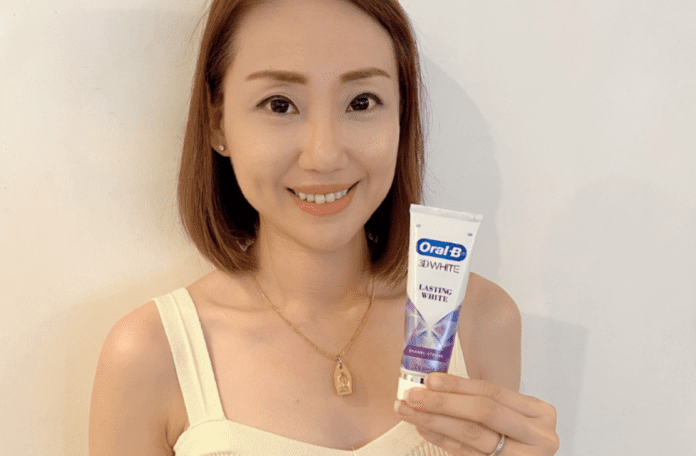 Whitening toothpaste is known to not only help with cleaning stains from your teeth and to help restore natural whiteness, it also helps to stop and prevent bleeding gums. Have you tried all the ways, but still failed to restore the whiteness of your teeth? Not only does a set of polished, white teeth look attractive, it is also an indicator of good dental hygiene. Whitening toothpaste comes in handy to combat stains on your teeth that would normally form in the time between dental appointments. Hear from real user experiences as we engaged 125 members to try the Oral-B 3DWhite Lasting White Toothpaste range. 
Could this be the secret to restoring teeth whiteness? Let's hear from these users on their thoughts on this whitening toothpaste.
Why do users like this Oral-B whitening toothpaste?
1. Stain removal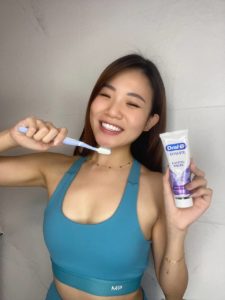 Oral-B has elevated their proprietary Dual-Action Whitening Technology, with deep penetrating foam to actively remove 99.9% of stains, providing 24-hour stain resistance with twice daily brushing. User @Xinyeah reviewed, "It effectively removed my tea stains and after a long day brushing my teeth, it felt very refreshing and I am glad to see my teeth whitened in just a few days of use with minimum 2 brushes per day!" Gone are the days of boycotting caffeine to avoid stained teeth!  
2. Whitens teeth

In addition to removing stains, 78% of users agree that their teeth are visibly whiter after 7 days of usage. @Janice.Lee623 reviewed, "From toothpaste, teeth whitening strips of various brands, to private dental scaling, more and more it felt like there was nothing much I could do except for the obvious – stop drinking coffee. Honestly I didn't notice an improvement myself after 7 days, thanks to hub who reminded me to use the whitening scale to check again. Voila! From a 10 to 7! Very happy with the results indeed". Watch the shade of your teeth gradually brighten with persistent usage of the 3DWhite toothpaste. 
3. Lasting freshness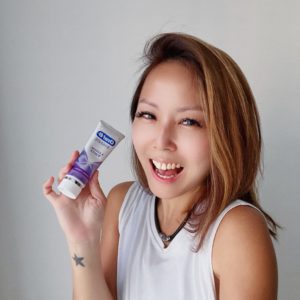 Dental hygiene would be incomplete with just a set of polished, white teeth. Having breath freshness is just as important! Both the Enamel Strong and Freshness Blast Toothpaste comes in enhanced peppermint flavour to provide freshness during and after brushing. @Donkeying mentioned, "The sandy textured toothpaste made me feel like going for dental routine aka polishing my teeth. It leaves a refreshing taste after every brush. Love it." What an easy way to achieve the same freshness from the comforts of our own home without visiting the dentist!
4. Strengthens tooth enamel
Other than the cosmetic benefits of teeth whitening, the presence of fluoride in Oral-B's Enamel Strong remineralizes weakened tooth enamel and strengthens it in the process. A stronger enamel is important for tooth functionality and durability, acting as a protective shell that guards teeth against decay.
With an overall rating of 4.1 out of 5, users agree that Oral-B's 3D White Lasting White Toothpaste range helps boost confidence by removing teeth stains. It also enhances breath freshness and build stronger teeth. You deserve to feel your best while flashing your megawatt smile! Grab your own 3DWhite from Shopee, Lazada or Giant, available in both Enamel Strong and Freshness Blast!
Read more oral care related articles:
Say Hello to Beautiful Smiles: Here are 3 Tips from User Reviews
Best Teeth Whitening Toothpaste in Singapore That Is Effective
Pantone Colour Of 2020! You need these Classic Blue items!