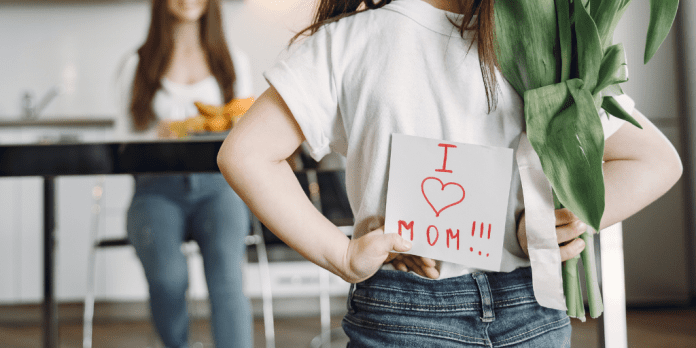 Mother's Day is just around the corner and if you are already well prepared for a Mother's Day gift way in advance, good for you! However, for those of you frantically searching high and low at the last minute – fret not, this comprehensive list will be sure to have something that matches your needs and have you running off to buy them as soon as possible. Here are some great gift ideas inspired by out community!
The annual Mother's Day celebration can have you tearing your hair out, because what can you possibly give your mother that can top what she gave you – the gift of life? For all of their sacrifices and navigating through hardships, mothers deserve to be treated like the queen that they are. On top of spending quality time with your mother, you can consider gifting her something that will brighten up her day, her life… or even her skin.
Get your mum to eat and drink her way to clearer, healthier skin this Mother's Day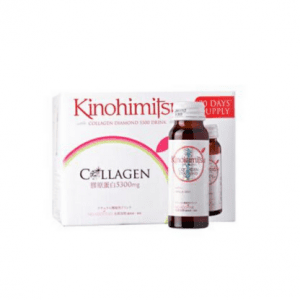 Known for its firming, lifting and moisturising benefits, the Kinohimitsu Collagen Diamond Drink may be the right gift this Mother's Day! Through her years of bringing you up, she may have spent little to no time on herself. With more time on her hands now, why not give her the gift that can help her reclaim her youth?
This is what our Try and Review member @WONGWEIWEI has to say about the Kinohimitsu Collagen Diamond Drink – "I consume this collagen for couple of months and found that my skin become smoother and i look more youthful, it is effective and the taste is not bad."
Purchase this product on Shopee or Lazada.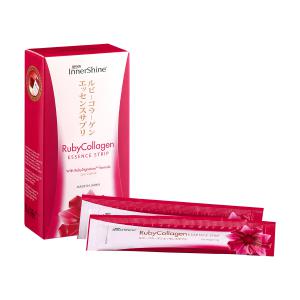 The Brand's Innershine Rubycollagen Essence Strips boasts its rejuvenating power in just 6 weeks. These delicious jelly strips are created from a blend of ingredients derived from natural sources and can be consumed on the go. So convenient, your mother will thank you for these collagen strips once they start to breathe new life into her ageing skin!
This is what our Try and Review member @QQUEEX has to say about it – "Love it. Perfect for on the go convenient packaging. Taste very nice and I can see my skin is more brighter and supple after taking it for a month."
Purchase this product on Shopee or Lazada.
Spruce up your mother's skin with these facial creams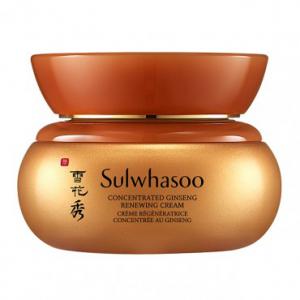 Hear Ginseng, and you may freeze in your tracks, fearing that it is some bitter TCM concoction that you have to gulp down. Not with the Sulwhasoo Concentrated Ginseng Renewing Cream Ex! This cream cleverly captures the anti-ageing essence from Ginseng's roots and flowers and infuses it in a cream that revitalises ageing skin. If you are looking to reward your mum this Mother's Day with younger, softer and firmer looking skin, this product is a must-buy.
This is what our Try and Review member @JUKOGEM has to say about it – "Love the fragrance of ginseng. Very smooth and creamy. No need to use much. Use sparingly is good. Face feels smooth and refreshed."
Purchase this product on Shopee or Lazada.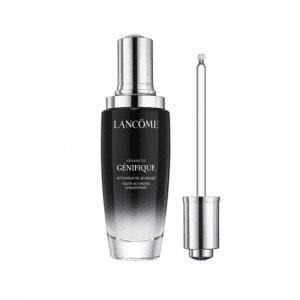 You might have noticed the crow's feet that have cropped up in the corner of your mother's eyes, combined with pouches for eye bags and wrinkles on her face. As you were growing up, you may have failed to notice that your mother is growing older too. This Mother's Day, why not gift her a product that will help to reduce the harsh effects of ageing on her face?
The Lancôme Advanced Génifique Serum is an iconic anti-ageing serum that accelerates skin recovery for stronger and younger-looking skin. If you're looking to help your mother age gracefully, a serum is a must-have in her daily facial routine.
This is what our Try and Review member @LANGUAGEOFLUV has to say about it – "Face became brighter, lines became finer. This product worked a miracle. I saw results within 3 days of using and my skin got progressively better! Genuinely impressed :)"
Purchase this product on Shopee or Lazada.
Turn hair-scratching moments to a thing of the past
If you are thinking of other possible gifts BESIDES facial products, the next few items might just pique your interest.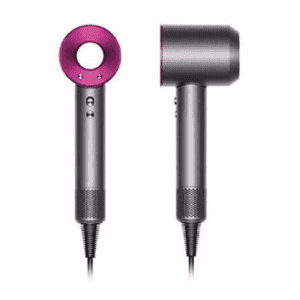 By now, you would have heard hordes of people wax lyrical about the Dyson hairdryer. And they are not wrong, because the Dyson hairdryer is THE hairdryer to get if you are willing to splurge on a quality purchase.
The Dyson hairdryer is engineered to protect hair from extreme heat damage while also boasting fast drying capabilities. With this built-in smart technology, your mother can rest assured that this hairdryer will be gentle on her fragile tresses. Along with the styling attachments that come with it, your mother can also attain salon-ready-hair, come this Mother's Day, in the comforts of her own home, saving her hundreds of dollars in the long run! I guess it's safe to say, that the Dyson hairdryer is the gift that keeps on giving. 😉
Have you tried the Dyson hairdryer? If you have, we'd love to hear from you!
Leave a review if you've tried it before!
Purchase it on Shopee or Lazada.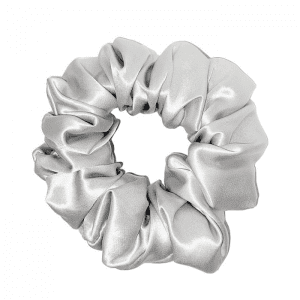 If you are looking for something a lot less simpler, why not present your mum with this beautiful silk scrunchie? Synonymous with the 90s, the scrunchie is now making a comeback. Unlike your regular scrunchie, this scrunchie is made out of mulberry silk, ensuring that it is gentle on your mother's hair. Using this in the long run, you will realise that this scrunchie is definitely an upgrade from your regular hair-tie. The smooth material ensures that there is lesser friction between your hair and the scrunchie, reducing the chances of hair breakage, frizz and tangles. Say goodbye to band marks on your hair and wrists too!
This is what our Try and Review member @JCJAS has to say about it – "Love the scrunchies feels soft and light. I use it to tie my hair up as ponytail or as a bund. I don't get much hairfalls like the other types of hair tie when you can see some of your hair being pulled out. It does not leave a hair mark when I tie my hair."
Improve your mother's quality of life with these tech gadgets
I'm sure many of you might have wound up becoming your mother's personal "tech support". Getting her yet another tech gadget might be the last thing on your mind, but wait! Before you write off the Apple Watch totally, let's hear out its functions and benefits.
A smart watch, the Apple Watch Series 5, allows you to carry out a host of tasks. It has a larger screen display (which your mother will be so thankful for!), will allow you to view and send quick responses to messages, allows for easy payment (imagine Apple Pay-ing your way through supermarkets and public transport!), and more.
I'll say, making your mother's daily activities a breeze definitely ranks high on the "ideal Mother's Day Gift" list. You'll probably just have to bask in the glory as a personal "tech support" one last time to ease her in the Apple Watch's functions, before you can retire.
Have you tried the Apple Watch Series 5? If you have, we'd love to hear from you!
Leave a review if you've tried it before!
Purchase it on Shopee or Lazada.
Here is a tech gadget that will give you the bang for your buck. Costing significantly lesser than its predecesor, the Google Home, the Mini has nearly the same set of capabilities, just in a donut-size.
Better than your regular Bluetooth speakers, the Google Home Mini comes equipped with Google Assistant which is always at your disposal to fulfill tasks like turning on songs, providing trivia, dimming lights and watching your favourite show, at your command.
With a Google Home Mini, picture how convenient it would be for your mother to connect with her grandchildren, find recipes online and to listen to nostalgic tunes.
Have you tried the Google Home Mini? If you have, we'd love to hear from you!
Leave a review if you've tried it before!
Purchase it on Shopee or Lazada.
Read more skin care related articles:
Hyaluronic Acid: Why You Should Incorporate This Serum Into Your Skincare Routine
Gua Sha: Take Your Skincare and Self-Care Routine To The Next Level
Eye Creams: Say Bye to Fine Lines With Our Community Favourites!