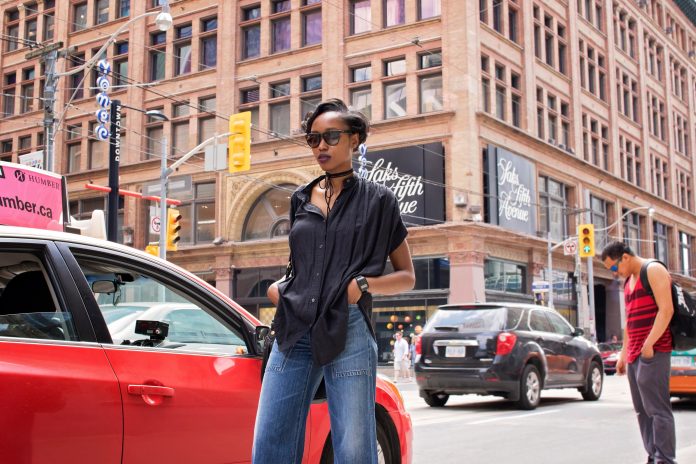 It's never a dull moment in the fashion world with Marc Jacobs. The designer of the eclectic fashion label has surprised fashionistas by announcing his new muse for his Fall/Winter 2015 campaign on Instagram – Willow Smith. Besides welcoming the talented young singer, actress and dancer to his posse, Jacobs also sent a heartfelt message of thanks to his previous campaign models, which includes famous faces such as Victoria Beckham, Kate Moss, Winona Ryder, Dakota Fanning and Stephanie Seymour.
The sneak peak of the campaign had a somewhat gothic flair and featured Willow perched on a stool against a crimson backdrop. Wearing a black coat with metallic embellishments, a full midi-skirt, dark tights and lace-up heels, Willow looked resplendent and captivating despite her ghostly and almost puppet-like stance. Styled by Katie Grand, Editor-in-Chief of Love, and photographed by David Sims, the released still evoked a sense of allure and intrigue.
While Willow can be considered an unconventional choice for a muse given her young age (she's only 14 years old!) and youthful hip-hop sense of style, the campaign image certainly proves that she can pull off high fashion without a hitch. At such a young age, the star can now add "model" to her already-growing portfolio. It must have something to do with the superior genes from the multi-talented Smith family…
Marc Jacobs mentioned in his Instagram caption that he has always collaborated with faces that inspire him to give a breath of fresh air to clothes that he features on the fashion runway. Willow is, without a doubt, a budding fashion inspiration to many young women and we definitely see why she was chosen to be his latest muse. We definitely can't wait to see more images of Willow from Marc Jacob's Fall/Winter 2015 campaign!
Photo Credit: @themarcjacobs on Instagram
Vanessa Ang