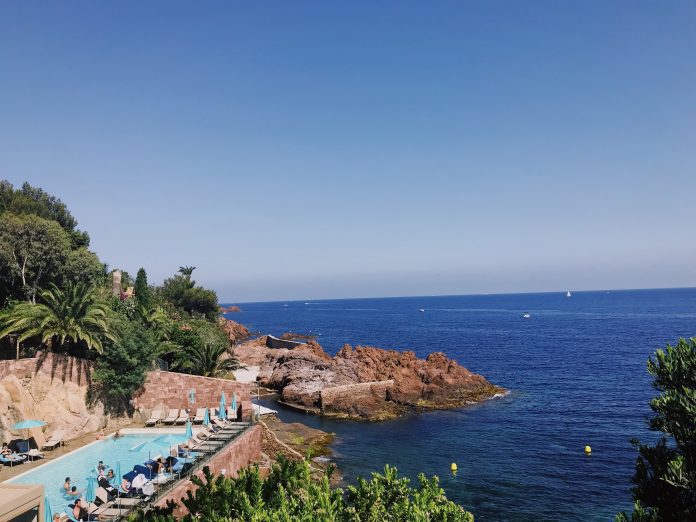 While most Singaporeans drifted off into dreamland last night, comfortably tucked up in bed, Dior got busy transforming Cannes into a whimsical dreamscape. Set in Le Palais Bulles, the fantastical architecture was a perfect backdrop for Raf Simon's playful 2016 Cruise Collection.
Unlike most resort collections, Raf Simon opted to use plaid, a fabric that's usually viewed as "utilitarian" and frankly autumn-y. Down-to-earth, practical garments such as overalls and smocks made an appearance too. However, with Raf Simon's magic touch, these sensible pieces are transformed into something light and magical, meshing together with evening gowns and bathing suits in the collection.
The Artistic Director of Christian Dior drew inspiration from the South of France – "colours, textures and light of the natural world of the Cote d'Azur", putting together tradition and technique for the collection.
"I wanted an idea of freedom, playfulness and individuality to come to the fore in this collection, especially in consideration of the Dior archive," explains Raf Simons. "It is not a heavy concept; it is light and young and there is a literal lightening of this clothing to make it fresh. Much of the design architecture comes from Mr Dior's manteaux, his coats. But the heavy fabric is stripped away, the scale is played with and elements of their style are 'collaged' into other forms and garments."
The venue of choice was not a frivolous decision either; everything in this presentation has been carefully thought over. Owned by Pierre Cardin (yes, you read that right!), Le Palais Bulles, also known as the Bubble Palace, sits on the cliffs of Théoule-sur-Mer and overlooks a panoramic view of the Cannes. As the name suggests, the building looks like a whimsical playground made out of cotton candy bubbles. The iconic architecture lends itself well to the show, making it all seem like a wonderful, fantastic Wes Anderson-esque dream.
Engracia Ang
Photo credit: Dior