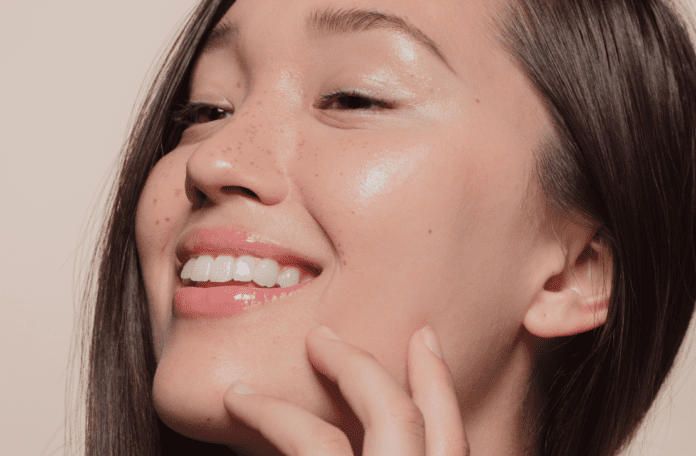 Dewy makeup is a look that most women like to achieve.
The dewy look is here to stay and has been the go-to look for many celebrities. While everyone is obsessed with this low-maintenance, effortless look, it's not as easy to achieve as easy as it sounds. It actually requires a lot of skills and knowledge to ace the dewy look. Keep reading to find out how you can master the dewy look along with product recommendations for each step. 
Step-by-step breakdown of how you can ace the perfect dewy makeup look
1. Hydrate your skin well
First of all, you need to really hydrate your skin well before applying any other product. Why? Because when you cleanse your skin, it strips the moisture and natural oils away. A moisturiser will help to replenish your skin with moisture and it also allows for a smoother makeup application afterwards. It's a crucial step for a perfect dewy look.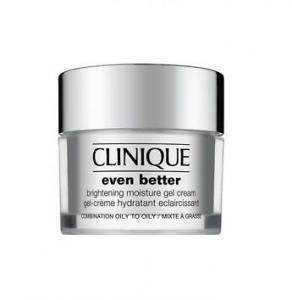 We recommend Clinique Even Better Brightening Moisture Gel Cream since it is a lightweight, oil-free brightening gel cream, it is formulated to be a year-round source of refreshing, all-day hydration for combination oily to oily skins.
@Pamchia, a 42 year old from Singapore with dry skin loves to use it as it is "easy to use & fast absorbing – not greasy".
2. Use a primer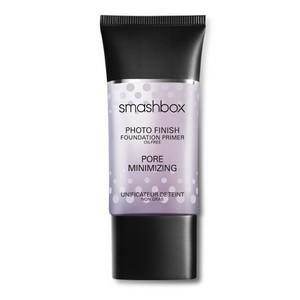 A primer helps your makeup to stay in place for a longer time and fills your open pores, giving you a smooth finish. You can try Smashbox Photo Finish Pore Minimizing Foundation Primer which helps you be picture-perfect no matter what time of the day it is. It reduces the appearance of visible pores for up to eight hours, which makes it an ideal primer for that dewy look. This primer also mattifies your face and controls oil production without drying up your skin, making it an excellent base for your makeup of the day.
@Sharvesini from Singapore highly rated it 5/5 because it "upon using this product every time before applying foundation, my pores disappear and my skin looks flawlessly airbrushed!"
3. Blend your foundation well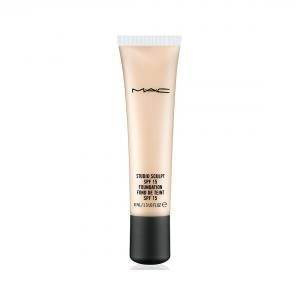 You need to make sure that you blend your foundation properly in order to get that perfect dewy look. Choosing the right products will your job a lot easier. M.A.C Cosmetics M.A.C Cosmetics Studio Sculpt Spf 15 Foundation would be a perfect choice for the dewy look since it is a sumptuous, velvety establishment that conveys extreme hydration while in a flash renewing the look of dull and dry skin. It also offers an expansive range of UVA/UVB insurance with SPF 15. 
@Dolores.Maniquis reviewed that "This gel-based foundation is truly hydrating, instantly revitalizes the skin while keeping it looking smooth, soft and plush. Long-wearing, water-resistant. Buildable coverage formula that creates a flawless, perfect-looking finish. Good for all-occasions and safe for everyday use. Allergen and Gluten-free!"
4. Conceal your dark spots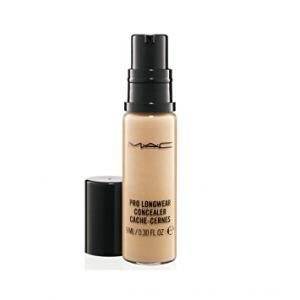 Once you are done applying the foundation, conceal your dark spots with a concealer. We suggest M.A.C Cosmetics Pro Longwear Concealer, which is a lightweight, liquid concealer that gives medium to full scope with an agreeable, regular matte wrap-up. It gives a smoother, perfect-looking completion on the skin and hides blemishes, dull spots, skin discoloration, and under-eye circles. Perfect for a dewy look!
@Seemah from India loves it so much she gave it a 5/5 rating and reviewed that it "gives nice coverage and hides my pimples and blemishes. It is light on the skin and match my skin tone perfectly."
5. Lock the look with setting powder and setting spray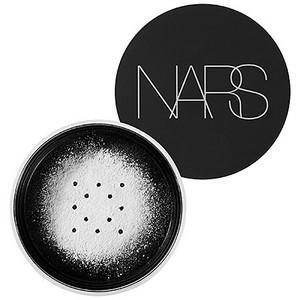 NARS Light Reflecting Loose Setting Powder would work the best for a dewy look since it enhances the look of foundation without a trace of color, extending makeup wear thanks to the NARS exclusive Light Reflecting Complex™, which optimizes light-reflection on the skin. Its silky powder is infused with Photochromic Technology, which diffuses light and adjusts to new sources of light throughout the day. @Keinice from Hong Kong uses this on her  "under eye area and it brightens and kept my concealer smooth all day."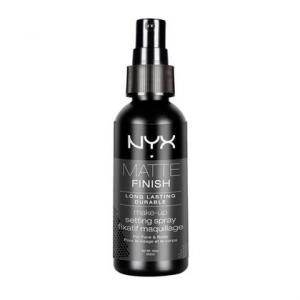 Finally, seal the look with NYX Cosmetics NYX Cosmetics Makeup Setting Spray from to get a dazzling dewy look. 
We hope you find these product recommendations and reviews useful to help you master the dewy makeup look! Meanwhile, you can try and review many other products on our website and help people like yourself make better buying decisions.
Read more beauty related articles:
Acne-prone skin foundation tips: How to prep your skin before application
Unisex beauty products: 3 products you can share with your partner
Turmeric beauty products: Spice up your skincare routine with these turmeric-infused products