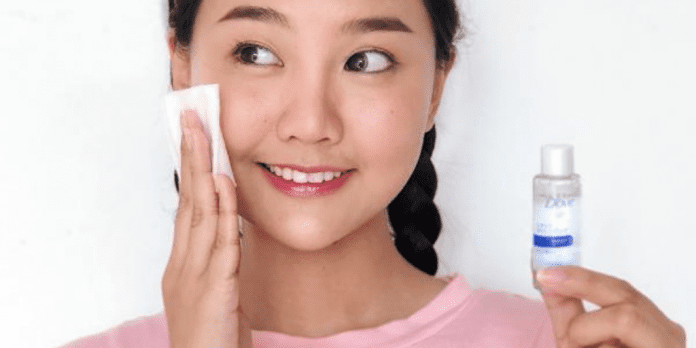 Makeup removers might just be one of the key essentials if you are a makeup junkie. Whether you've had a late night out or a long day at work, if you've had makeup on, you will have to get it off at the end of the day. While it may be tempting to skip the makeup remover and hit the sack, trust me, a little goes a long way for good and healthy skin.
Are makeup removers really necessary? A key step in double-cleansing, makeup removers help to remove the oily gunk off your face, before you proceed with your regular face cleansing routine. With this extra step, your skin will restore itself as a blank canvas for your serums and moisturisers. While removing your makeup can be a chore, it is a necessary evil that keeps your pores clear after spending an entire day covered in makeup.
Armed with the right makeup remover, removing makeup can be a breeze. From the plethora of makeup removers in the market, how do you know which one to choose? Perhaps you may have had unpleasant experiences in the past with strong clinical-smelling makeup removers, or those that require you to scrub your face raw, or worse… those that do not even do the job that they claim to do (stubborn waterproof eye makeup, I see you!).
Fortunately for you, we have tried plenty of products to successfully curate the 5 best makeup removers recommended by our community.
Take a look at our top 5 picks for makeup removers!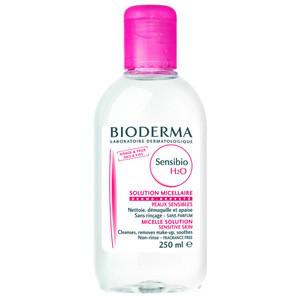 Overall Rating: 4.8/5
Good for sensitive skin
"This has little to no fragrance and helps to remove my makeup easily. There are many ways to use this product and one of them is to calming face mask! You can minimize redness, hydrate, and increase your skin's natural barrier. After soaking your cotton pads with this, just leave it on for 10 minutes" – @SHERRY1996
Purchase this on Shopee or Lazada.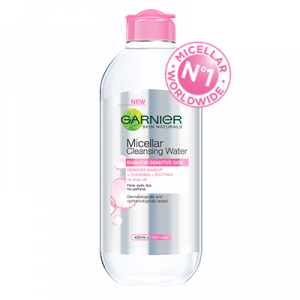 Overall Rating: 4.7/5
AMAZING
"I switched to micellar water after doing lash extensions and it works really well! I am able to remove my full face makeup with not much pressure! Honestly one of the best products. I usually wipe my face with 2 soaked cotton pads – the second one is to make sure my face is completely clean and usually has little residues. Really highly recommended to all of you out there who do lash extensions!!!" – @GRACELEEEEE
Purchase this on Shopee or Lazada.
HYDRATING MAKEUP REMOVER WIPES
Works great in removing makeup and did not irritate my sensitive skin. Good for packing along for vacations too. Will definitely recommend this! The coconut scent was pleasant and calming." – @RUNWAY11
Purchase Nu-pore makeup remover wipes on Lazada.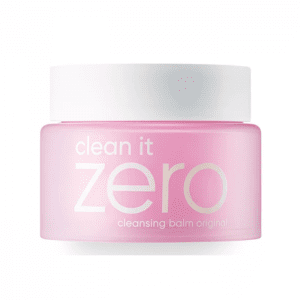 Overall Rating: 4.7/5
AN ECO-FRIENDLY CLEANSING BALM
"This is a good balm oil-based cleanser that's formulated without polyethylene (plastic), which is a huge plus – it means that it won't be damaging to our oceans! Other cleansing balms are often formulated with polyethylene, so finding this was a joy. The scent takes a bit of getting used to, but it doesn't bother me much. I would say that it has a herbal-ly scent. The packaging is great – it has a spatula to ensure that the contents of the tub don't get contaminated. The balm lasts quite long and a little goes a long way. It melts on your skin and it's great at removing makeup, and sunscreen. I won't be repurchasing soon because this tub has been lasting me a long time! Will recommend to those who are searching for a double cleanse system, or want to swap away from wasteful makeup wipes!" – @KNAIVES
Purchase this on Shopee or Lazada.
Overall Rating: 4.7/5
NIVEA ROSE MICELLAR WATER WITH OIL
"Nivea Micellar Rose Water claims to remove 100% of makeup with 0% product residue, contains rose water as an active ingredient, is suitable for skin, eyes, lips, and for all skin types." – @SHANE.STA-ANA
Purchase this on Shopee or Lazada.
Old habits die hard – not when it comes to skincare
They say old habits die hard. However, drastic changes to your complexion and acne that mushroom overnight due to poor facial routines might just change your mind. If you're facing this, it's time to invest your efforts in a good facial routine. Incorporating makeup removers to your daily facial routine will do wonders to your skin, with the simple logic behind it – double cleansing removes the stubborn impurities from your face. Left unmanaged, these stubborn impurities will build up over time and clog your pores, eventually leading to acne and blackheads. With diligent use of makeup removers (of course, in addition to a slew of other factors, see below!), you can prevent major breakouts from repeating in the future.
Changing up your nightly facial care routine
Now that you have incorporated makeup removers to your nightly facial care routine, what else is there? For the uninitiated, along with the usual night skincare routine suspects like facial cleanser, toner and moisturiser, you may consider adding an eye cream and serum to the mix. There is an ounce of truth to the term "beauty sleep". In your slumber, your skin is better able to absorb nutrients than in the daytime, in the absence of environmental stressors. With ample rest at night, your skin also works double time to regenerate – shedding dead skin cells, and generating new ones. Beginning your cleansing routine with a makeup remover, followed by your facial cleanser, you are effectively restoring your skin to a clean slate, allowing for better absorption of the facial products you apply afterward!
While makeup removers are not the be-all and end-all – there are plenty of other factors as well that contribute to healthy skin; it can't be denied that they are an important part of your daily facial routine. Maintaining a healthy skin is not a science, but an art. You need to master the art of juggling between diet intake, rest, choosing suitable products for your skin type and environmental factors. One thing is for sure – making it a habit to remove impurities from your face is an important first step in maintaining the overall health of your skin.
Read more skincare related articles:
3 Skincare Routine Tips To Stop Triggering Sensitive Skin
9/10 Singaporean women would incorporate this hyaluronic acid serum into their skincare routine. Here's why you should too!
Skincare Trends To Look Out For In 2021