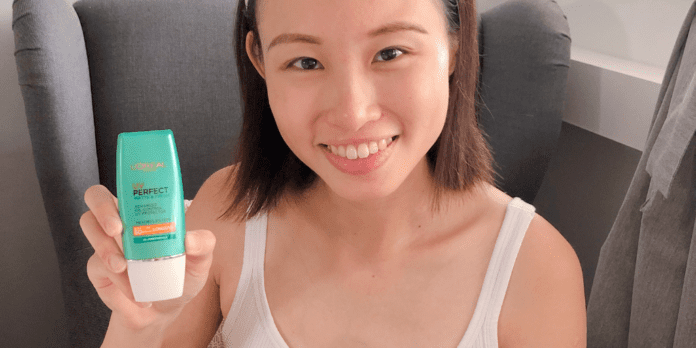 If you are stranded on an island and could only bring one item, it should definitely be sunscreen. Living in a sunny tropical climate, applying sunscreen for your face plays a crucial part in our daily skin care and makeup regime. UV radiation is usually the main culprit when it comes to poor skin conditions. It is a natural energy produced from the sun and there are 2 types of UV Radiation – UVA which associates to skin aging and UVB associates to skin burning. Both can be really damaging to the skin and can cause anything from something as minor as a sunburn, to a cause of skin cancer.
As such, sunscreen plays a big role in protecting our skin and also helps prevent anti-aging and wrinkles. From going to Sunday brunch to a day out at the beach, applying sunscreen is a step that should not be left out before stepping out of the house. There are several types of sunscreen available for all different skin types and occasions. From gel based for oily skin, tinted for that extra skin tone coverage under your makeup to waterproof sunscreen for your outdoor activity. There is something for everyone!
If you are fresh off the boat to sunscreen territory or looking for new sunscreen options, fret not, here are our community's top 5 sunscreen picks for the face based on ratings and reviews!
Top 5 Best Sunscreens For Your Face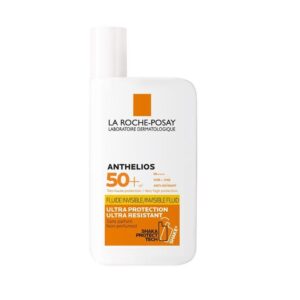 Overall rating: 4.9/5
"Sunscreens nowadays are getting better and better. This one is lightweight and has a watery yet moisturising texture, so it spreads over my skin easily. It also does not have the usual chemical smell of a sunscreen and definitely leaves behind no whitish look. After using it on my face, I feel sufficiently protected and even moisturised! I also read a review about how it fares under a UV camera and the result was it completely protects the skin much better than another brand, so I'm sold!"
– Try and Review Member, @CHINADOLL3K
Purchase this on Shopee or Lazada.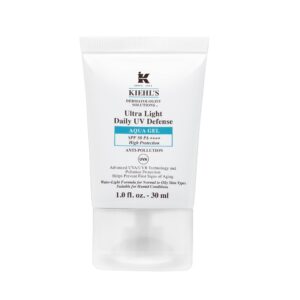 Overall rating: 4.5/5
"It's super light with high SPF 50. It's neither oily nor does it create white layer on face. I'm usually skeptical for high SPF sunblock as it's usually in thick texture but not for this. It absort quickly into your skin and feels absolutely nothing. Just like your second skin. Plus the packaging is easy to carry around. Although it's on a pricier range, would still highly recommend it!!"
– Try and Review Member, @XIAOXIN08
Purchase this on Shopee or Lazada.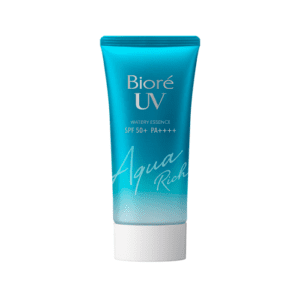 Overall rating: 4.7/5
"Very lightweight when applied one. it doesn't make me feel greasy and feels like i have not applied sunscreen! what i love about this is that it does not leave a white cast and i wouldnt have to worry about applying sunscreen without the help of a mirror. however since this product is water based, reapplication is required through the day especially on days where the weather is hot and humid."
– Try and Review Member, @CHOCOLATTESKINCARE
Purchase this on Shopee or Lazada.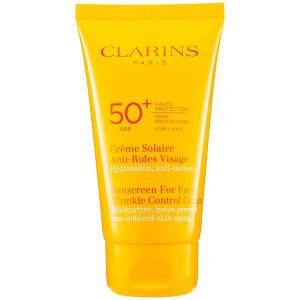 Overall rating: 4.9/5
"I like it as the texture is smooth and light , it can be applied easily, the other reason is it can last for long hours compare to other similar brands, lastly, the scent is nice."
– Try and Review Member, @WONGWEIWEI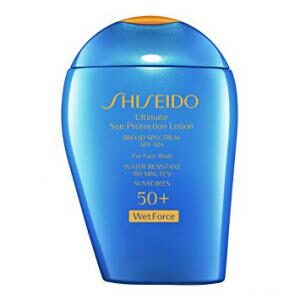 Overall rating: 4.9/5
"This is a very effective sunscreen. I wear it everyday. It has helped in saving my skin from getting more damage from sun. It does not feel sticky or oily after applying. Very helpful product."
– Try and Review Member, @DANGADITYA
Additional Sunscreen Tips
Now that you have leveled up on your sunscreen product knowledge, here are a few sun care information and tips you may like to know.
Choose a sunscreen that protects against both UVA and UVB radiation, so that your skin is fully protected and will decrease your chance of a sunburn or skin cancer.
Apply sunscreen everyday, even if it is not sunny. You can get sunburnt, even on a cloudy and rainy day. UV radiation can go through clouds and may be more intense from the cloud's reflection.

It is recommended to wear sunscreen indoors. UV rays can enter through the window. Windows can only reduce and does not fully block out UV rays. Therefore you may get sunburnt if you are spending an excessive period of time by the window or in the car.

The recommendation is to always reapply your sunscreen every two hours throughout the day and every hour if you are swimming or sweating.

Limit the time to be directly under the sun between 10am to 4pm, as the UV rays from the sun are the strongest during this period.

Additional sun protection can come from clothing. If possible, look for clothings made with sun protective materials. You can also accessorise with your favourite sunglasses and hats that helps shade your face, ears and neck.
What are some of your favourite sunscreens for face? Share with us your recommendation and why you think it's great!
Read more skincare related articles:
Eye Creams: Say Bye to Fine Lines With Our Community Favourites!
Skincare Trends To Look Out For In 2021
Gua Sha: Take Your Skincare and Self-Care Routine To The Next Level