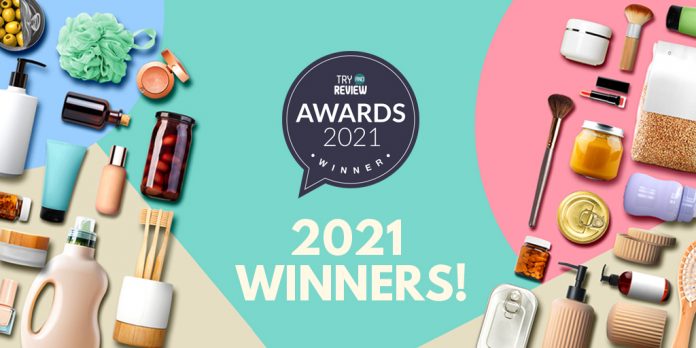 With data from almost 25,000 cross-category product reviews and 50,000 votes from our Try and Review Awards 2021, we reveal the outstanding products of the year. All of our winners were chosen by you!
The Try and Review Awards 2021 cover a total of 8 categories (Beauty, Skin Care, Hair Care, Food, Home, Baby, Health) across 7 countries (Singapore, Malaysia, Philippines, Thailand, Indonesia, Vietnam and India). The Grand Winners were announced in February 2021 and they were chosen for you, by you!
For the third year running, we held our annual Try and Review Awards 2021. This award acknowledges the top products of the chosen 8 categories in 7 countries based on the analysis of 25,000 organic, non-incentivized reviews, all written in the past year by our passionate community of everyday consumers, like yourself. The factors that determine the results include the volume of reviews and ratings. Once the top 10 of each category has been selected based on the collection of all your reviews, we leave the winning product to the hands of our community to vote for their most outstanding products.
Setting Try and Review's annual awards apart from others in the industry is that our winners are selected only based on authentic, unbiased and genuine feedback and reviews from real people and everyday consumers. We understand how important product reviews are in influencing your purchase decisions than most other sources of information and that is why Try and Review is such a great platform for consumers to go to help narrow down your buying choices.
Of the 25,000 reviews analysed this year, the Food category contributed the highest volume with almost 5,000 reviews at 19.9%, followed by Hair Care with 4,300 reviews at 17.3% and Beauty with 3,300 reviews at 13%. Some of the winners from the previous year such as NESTLÉ Kit Kat, Cetaphil Gentle Skin Cleanser and Baby Daily Lotion With Shea Butter, Nature Republic Soothing & Moisture Aloe Vera 92% Soothing Gel, The Body Shop Strawberry Bath & Shower Gel and Vicks VapoRub Vaporizing Cough And Cold Relief Ointment also continues to take their top spot in this year's Try and Review Awards.
View the full list of winners for the Try and Review Awards 2021 with the following links to their respective countries.
Singapore
Malaysia
Philippines
Indonesia
Thailand
Vietnam
India