Exposed to millions of germs, dust and dirt, it is important to wash it all off at the end of the day. And this is where anti-bacterial body washes come in! Keep yourself
germ-free
and feeling fresh with our community's top rated and loved
anti-bacterial body washes
!
After a long day, a warm shower is what we need to wash all the chore of the day away.. And while you might be tempted to just pick any Body Wash off the shelves due to its scent for a spa-like shower. It is essential to have on your shelves a brand of body wash that can help you get rid of all the nasty germs and reduce the chances of having skin infections. . Hence, we have put together a list of our community's top anti-bacterial body washes to help you have a germ-free night and feel fresh!
Check out our community's top 3 anti-bacterial body washes!
dettol
Dettol Body Wash
« My skin feels nourished and smooth after using this new Dettol body wash. The Aloe Vera smell left my skin so soft and nice smelling after shower. Dettol gave me the impression that it is harsh with chemicals but this is not! Love it! »

Overall rating: 5/5
@Sophieloy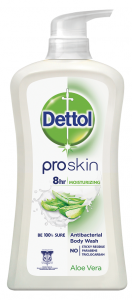 lifebuoy charcoal
Fresh Skin
« The first time I tried this bath I liked it because the skin was clean and the dirt was gone. Helps to clean the dirt from pores pores clogged with dirt. skin. Skin is always protected from bacteria.It so fresh with mint and of course my whole family love it more.Good and suitable for my kids because they so active and always playing outside.»

Overall rating: 4.5/5
@Fyzadani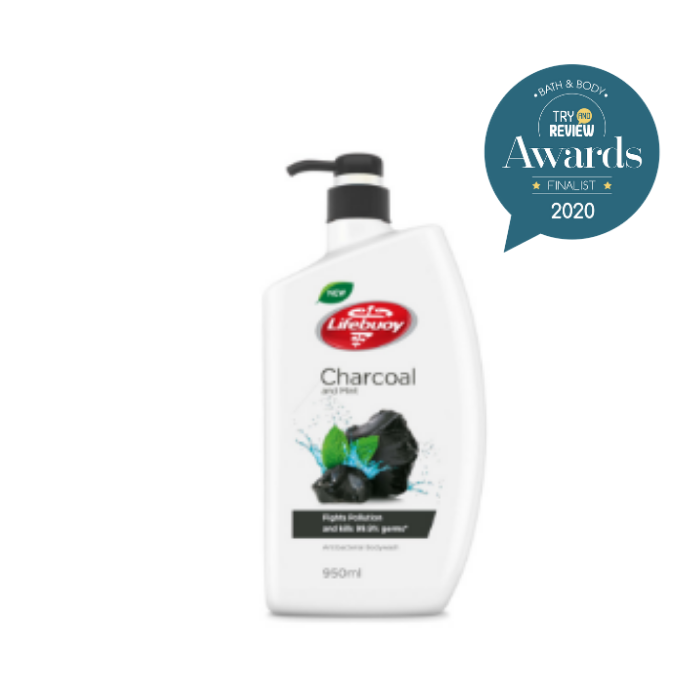 How to know if your body wash is anti-bacterial?
While all soaps in the market can help get rid of most bacteria on our skin, to make sure you are getting a body wash with anti-bacterial ingredients, here's what to look for!

An "anti-bacterial" label
This is one of the easiest ways to know if the body wash you are purchasing is indeed anti-bacterial or not, as it will be labelled accordingly due to the regulations in place.
2. Drug Facts Label
If you are still unsure if your product contains anti-bacterial properties, check if there is a drug facts label. As the body washes tend to include active ingredients or chemicals to help kill and stop the growth of bacteria, companies will have to include the drug facts label to inform the consumers about these active ingredients.
You can also look at the ingredient list for some common anti-bacterial ingredients, such as:
Triclosan

Triclocarban

Benzalkonium chloride

Benzethonium chloride

Chloroxylenol

Alcohol
If you are afraid that the body wash might be too harsh or drying for daily use, you can keep your skin feeling silky smooth after your shower with moisturisers to replenish moisture into your skin. Many anti-bacterial body washes are also formulated to soothe your skin as well now, so what are you waiting for? Get yourself protected and have a germ-free night now with the many choices available!
Have you tried any of these anti-bacterial body washes before? Let us know what you feel about them in the comments below and on our website! And don't forget to stay protected throughout the day with hand sanitisers!
Read more articles to take care of you and our planet:
5 Vegan Products To Incorporate In Your Life
4 Steps To Start A Greener Life This Earth Day!
The Top 4 Cosmetic Products of 2020 that you Need to Try Now