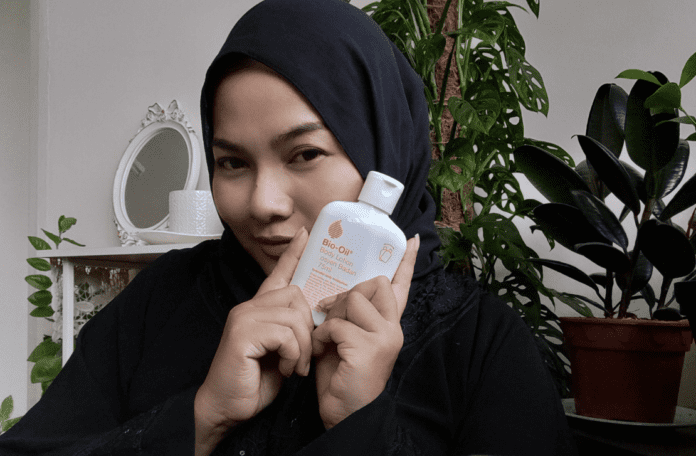 A lightweight body lotion is a vital component in every skin care routine. A good body lotion is an essential item because it not only helps form a protective layer on your skin, it also helps lock in moisture and rehydrate your skin. Bio-Oil's body lotion provides all these benefits without feeling heavy on the skin, and you can get dressed immediately! Read on to find out more about Bio-Oil Body Lotion and why 97% of 500 Malaysians agree that it helps keep their skin feeling immediately moisturized!
Reviews on Bio-Oil Body Lotion and users share why this lotion is worth the hype
A moisture boost that lasts all day long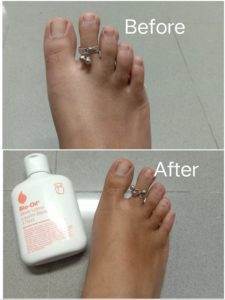 Moisturisation requires leaving an oily layer on the skin to help hold in moisture. Good news, Bio-Oil Lightweight Body Lotion does just that! It has twice the amount of oil as compared to other regular moisturisers, thus providing longer-lasting moisturisation, so you don't have to keep reapplying moisturiser on your skin. All you have to do is to shake before use!
When used regularly, Bio-Oil Body Lotion can supplement skin's natural oils to effectively lock in moisture and reduce moisture loss. Despite its higher oil content, this product is non-comedogenic and can be used on all skin types; oily, dry, acne-prone and sensitive skin "I applied a small amount on my feet as it is too dry, and my skin has some slight cracks. The results before and after applying Bio-Oil body lotion were just WOW. My skin felt smooth and shiny. I'm happy that I found a solution to my dry skin." – @Venessasivaa
Easy to wear with its lightweight & non-greasy texture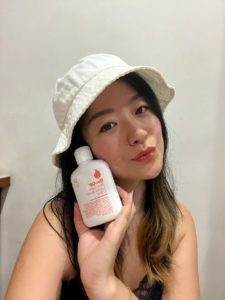 Bio-Oil Body Lotion's breakthrough 'Shake-Before-Use' formula, allows the lotion to remain lightweight whilst maintaining its high-oil content.
Living in a tropical country, lathering on a super-thick lotion is the last thing we want to do. This is where a lightweight body lotion is perfect for our climate – one that hydrates, but still allows your skin to breathe.
This pioneering formula was achieved through an emulsion with a thin, fluid-like consistency, in which oil and water are lightly bound together. By gently shaking the product before use, it allows the oil layer to disperse back into the lotion and maximize its moisturizing effects.
User @syaf86 reviewed that this is a "lightweight superior lotion" and "it moisturises like oil but minus the oiliness & stickiness. I always apply it after showering and it absorbs into my skin almost right away". User @Muiszee also commented, "As someone who hates the feeling of oils on my skin, Bio-Oil Body lotion passed my test for comfort. Throughout the day, I forgot I was even wearing it. It gave my skin a healthy glow without looking like I'd doused myself in oil."
A must to protect & repair the skin barrier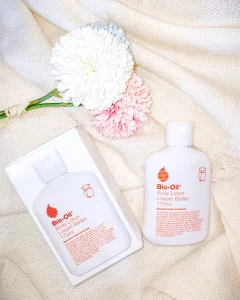 Keeping your skin and body well hydrated is critical in the fight to restore and maintain a healthy skin barrier. Bio-Oil Body Lotion not only helps to protect your skin, it also helps to repair damaged or impaired skin barrier. Glycerin in the formula softens and improves the appearance of dry, flaky skin and helps with the skin's natural exfoliating process. Rosehip oil protects against inflammation and has excellent healing benefits. Regular use can aid in reducing the risk of skin damage and infections.
"I got sunburnt from a day out at the water park. I didn't feel any discomfort when applying on my skin peeling area and my skin recovered very quickly." – @Snozgal
A younger-looking skin with improved texture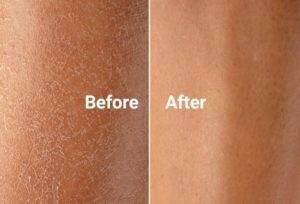 Bio-Oil Body Lotion contains Omega-3 and 6 to help smoothen skin. It also contains Hyaluronic acid, which has powerful water-binding properties to help plump up the skin. Thanks to these key ingredients, consistent use will help in improving the overall appearance of the skin, making it look soft and supple.
User @Songweiwei commented, "It locks in moisture to keep skin hydrated, nourished, soft, smooth, supple and radiant. My skin texture looks more even and younger looking". User @ngaitri also reviewed that "within one week, I could see the difference of my skin elasticity". Yay to healthier and younger looking skin!
For best results, apply twice daily onto cleansed skin, after showering. Pick it up at Shopee or Lazada or Watsons, and give Bio-Oil Body Lotion a test shake on your own to experience the ease of maintaining healthy and radiant skin! Who knows, this top-rated body lotion on tryandreview.com might just be your new favorite body lotion?
Ingredient list:
Aqua, Dimethicone, Isopropyl Palmitate, Ethylhexyl Cocoate, Isododecane, Isopropyl Myristate, Urea, Polyglyceryl-2 Dipolyhydroxystearate, Glycerin, Pentylene Glycol, Dicaprylyl Carbonate, Polyglyceryl-3 Diisostearate, Sodium Lactate, Dipentaerythrityl Hexacaprylate/Hexacaprate, Gluconolactone, Rosa Canina Fruit Oil, Simmondsia Chinensis Seed Oil, Calendula Officinalis Extract, Butyrospermum Parkii Oil, Helianthus Annuus Seed Oil, Glycine Soja Oil, Isostearyl Isostearate, Bisabolol, Octyldodecyl PCA, Retinyl Palmitate, Tocopheryl Acetate, Linoleic Acid, Linolenic Acid, Tocopherol, Sodium PCA, Sodium Hyaluronate, Lactic Acid, Stearalkonium Hectorite, Propylene Carbonate.
Read more skin and body care related articles:
Best body scrubs for smoother and healthier skin according to our community
With these picks, you'll never have to worry about dry hands ever again. Check out our 5 community hand cream picks!
Aloe Vera: Its Multiple Benefits and Recommended Products