Introducing the winners from our very first annual "Try and Review Awards". These products are truly the popular choice of over 1.2M subscribers over the past 12 months. For each category we looked at both review volume and average rating to determine the standout products of 2019. Here are the winners for the categories: Beauty and Food.
MAYBELLINE FITME MATTE + PORELESS FOUNDATION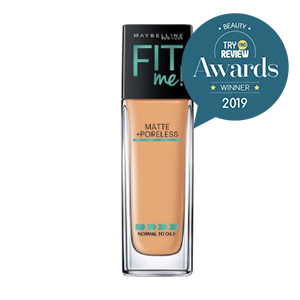 Highlighted Review
@dhiz15 said…
"Thank you Maybelline for creating FitMe foundation line. I've foundation to suit my combination skin. This is a truly must have for me. Love how easily it blends into my skin. Loving the lightweight texture and which ever techniques that I use, the foundation will sank in beautifully into my skin. Doesn't make my skin looks oily in the noon. No cakiness as I will always prepy skin an hour prior applying make up. All and all, 5/5!?always struggle in getting the right colour and texture"

LOT 100 SOUR+APPLE FLAVOURED GUMMY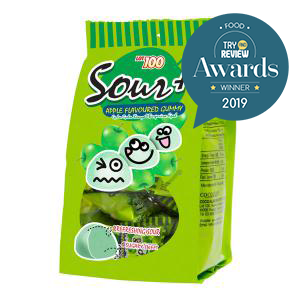 Highlighted Review
@momot said…
"My driving companion….
I always have this in my handbag. This particular Sour+ Apple Flavoured Gummy is my favourite and my must-have item. I will have this while I am driving, this definitely will keep me alert all times. The outer coating is so sour that I will crinch my face, then comes the sweet gummy inside. Loves the experience so much. I will have this one after another. The price is very affordable and can easily be found in any stores, even small shops. The only downside of this gummy is that, need to store it in a cool dry place. If this gummy exposed to heat, the outer coating will melts and the whole gummy will become gooey and sticky."
Thank you for supporting Try and Review's mission in providing a transparent product experience for all consumers! You can get ready for next year's Awards by reviewing your favorite products here. Never a better time to start than now.