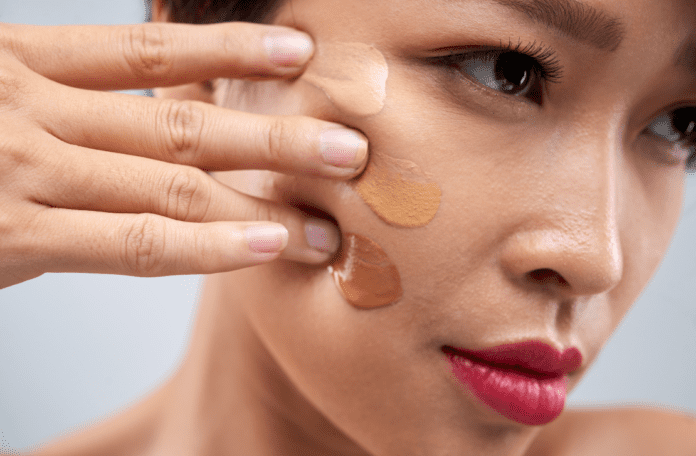 Having acne-prone skin can be tricky because we always want to find products that will not trigger more skin problems. We recently discussed
how salicylic acid can help you control your acne
. It is part of your skincare to prepare your skin before your makeup regime. So what about makeup for acne-prone skin, such as foundation or primer? Troubled by questions like these? Well, we've got you covered. Keep reading to find out the top 4 tips on how to apply foundation if you have acne-prone skin.
Having acne-prone skin is quite common yet it can be so difficult to deal with. Most of us cannot escape from pimples or acne since it is a hormonal thing; any change in hormones (naturally), stress, diet, and even the environment can trigger it. We've shared before how 2 of our members get rid of their acne and managed to find a routine that helps keep their acne in control. So today, we have some tips for you on how to apply foundation if you have acne-prone skin to help you keep your acne under control. Let's get started!
Tips on prepping your skin before foundation application for acne-prone skin
1. Always prep your skin before using makeup
Before you start prepping your skin for makeup, be sure to start with clean, dry skin. Using circular motions, gently rub your favorite cleanser into your skin to remove any impurities, dirt and oil. Choose a face wash that works well for acne-prone skin, such as the Purifying Neem Face Wash from Himalaya. 
"I absolutely love this face wash. this product help control my acne and remove scarring. I definitely recommend this." – Also good to know that our Indonesian member @Rwsif can vouch for that!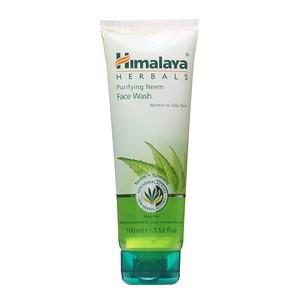 After which, don't forget to tone and moisturise! Toner is an often-overlooked step in our everyday skin care routine. But toning helps to calm and protect the skin while helping to prepare it for the most crucial step in your routine — moisturise. Apply a generous amount of hydrating serum to your entire face while your skin is still a little damp from the toner. This will help your skin to better absorb the product. Then, follow up with your favorite moisturiser.
2. Use a mattifying primer
A primer is a must for every skin type, be it acne-prone skin or not, since it preps your skin for makeup. It also helps the makeup to last longer, ensuring a base for smooth makeup application. 
For acne-prone skin, you should go for hydrating primers like Hydrating Face Primer from E.L.F. Cosmetics, which is mixed with grape and Vitamins A, C, and E to lift composition and splash your skin.
There must be a reason why our Singaporean member @Choohueywen reviewed that she has "gone through 3 bottles of this primer. I use it on days when I feel like my skin is dry".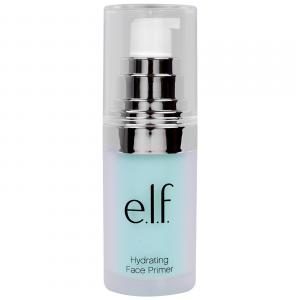 3. Try including a colour corrector in your makeup routine
If you have red marks or patches on your face from acne, putting concealer directly on them won't help you to conceal them fully. Apply a green-colored corrector to first hide the blemish before applying foundation or concealer over it. Green colour neutralises red and hence, the green colour corrector can help disguise the unwanted redness.
4. Choose an oil-free foundation
Oily skin is more prone to acne. You'll have to choose an foundation that helps keep the oil in check. Total Control Drop Foundation from NYX COSMETICS can be a great pick for this. The lightweight formula gives your skin a natural, healthy-looking finish, while minimising the appearance of imperfections and keeping skin looking hydrated and looking 100% your skin. It is 100% vegan, cruelty-free, and certified by PETA with no sulfates, preservatives, mineral oil and no nasties.
Our Singapore member @Jojojoscelin highly rated it 4.8/5 and reviewed "I have tried many foundations that says full coverage but it doesn't actually cover anything. However, this foundation is legit! Especially since its controllable. The more you put, the higher the coverage. It also feels really comfortable on the skin, not too drying nor oily".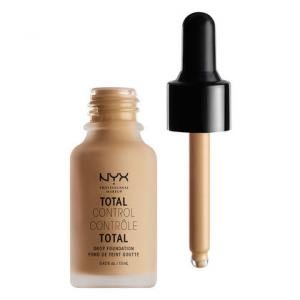 Keep in mind that the main cause of acne is when your skin produces excessive oil. Choosing products that help keep it in check will prove to be useful for your acne-prone skin. We hope these makeup and beauty tips helped you today!
Read more skin care related articles:
Ceramides: Everything You Need to Know and 3 Amazing Products
Compact Powders for Oily Skin That You Need Right Now
Beauty Facial Devices Worth Splurging On for Better Skincare Results