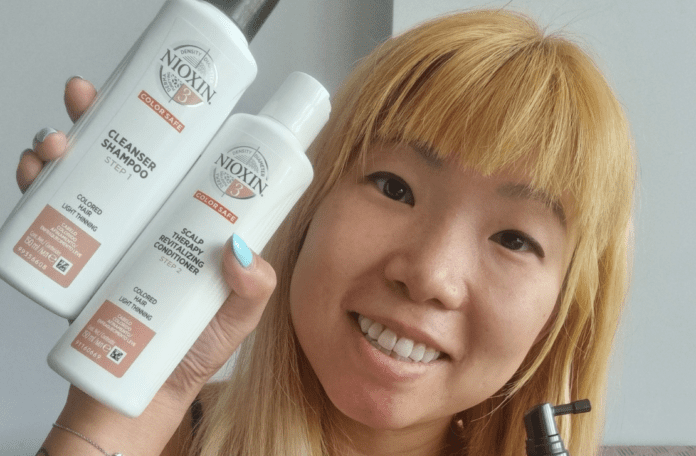 Looking for a hair thinning solution for your hair problems? It's normal to lose up to 100 hairs per day as part of the normal hair growth cycle. Sometimes, however, hair loss can occur at a faster rate. Hair thinning is an issue that affects both men and women alike. Fortunately, most cases of hair thinning can be addressed through targeted treatments. Hear from real user experiences as we sought out 200 members to try Nioxin's System Kits. 3 in 5 testers saw a reduction in hair fall after their 30-day trial. Could this be the solution to your hair thinning problems? 
Nioxin System Kits are specially formulated hair thinning treatments, tailored to suit different hair needs (natural/ coloured/chemically treated). Systems 1, 3 and 5 are targeted at light thinning, while systems 2, 4 and 6 are targeted at progressed thinning. Each Nioxin system kit consists of three steps: cleanse, condition and treat the scalp and hair.
Hear what our members have to say about the Nioxin System Kit as a hair thinning solution:
1) Improves scalp health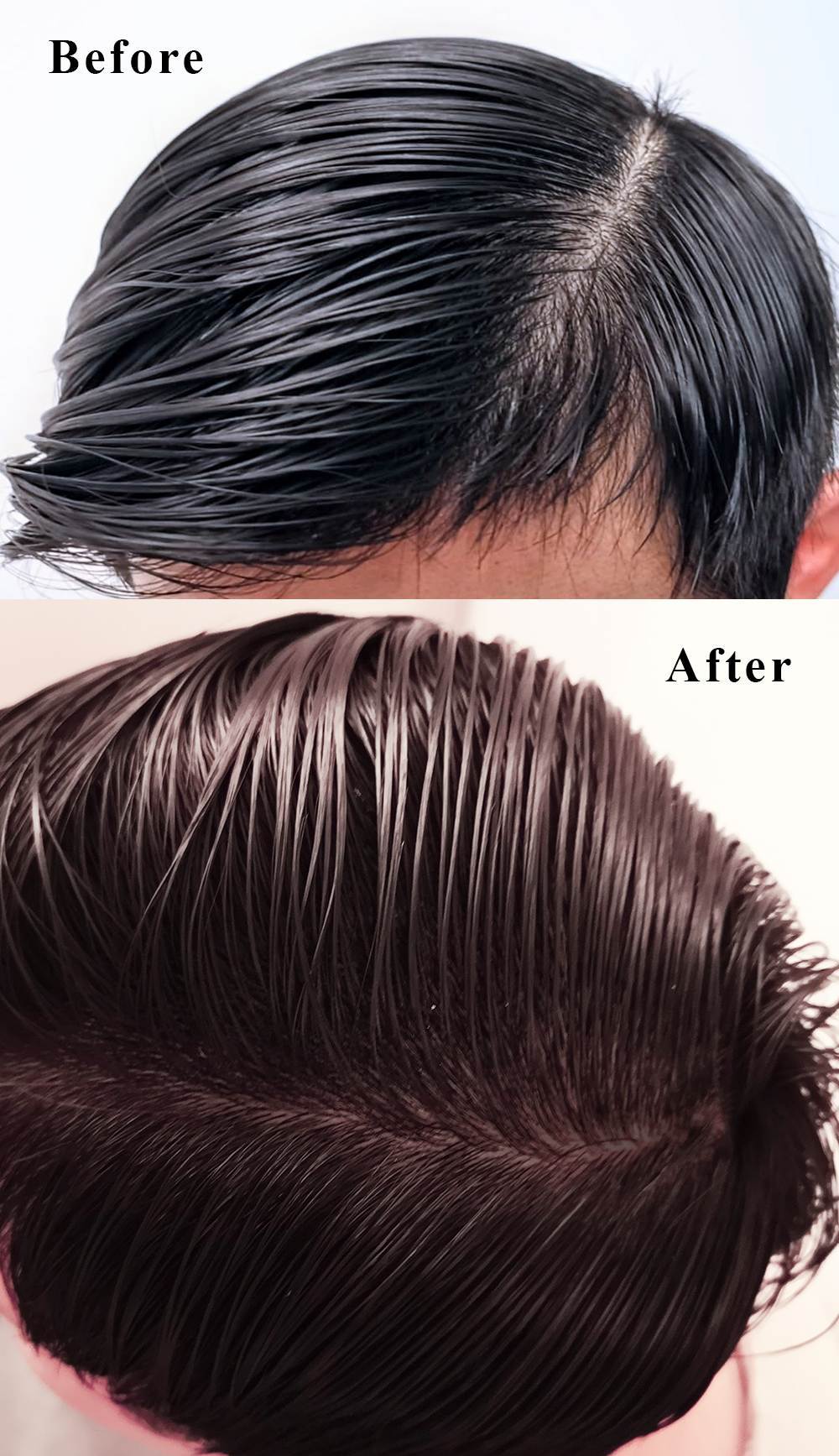 Other than merely reducing hair fall, Nioxin System Kits encourages the growth of new, healthier hair strands. User @Darknight commented, "After using the System 1 kit religiously for a month, I definitely saw a positive difference before and after. There was an increase in baby hair growth in the hair line. My scalp is less visible to the naked eye and [has] boosted much confidence." Similarly, user @TheEveningSong agreed, "I started to notice that I'm having lots of baby hairs after using this product. I even noticed lesser hair falling when I blow dry my hair."
2) Accelerates hair growth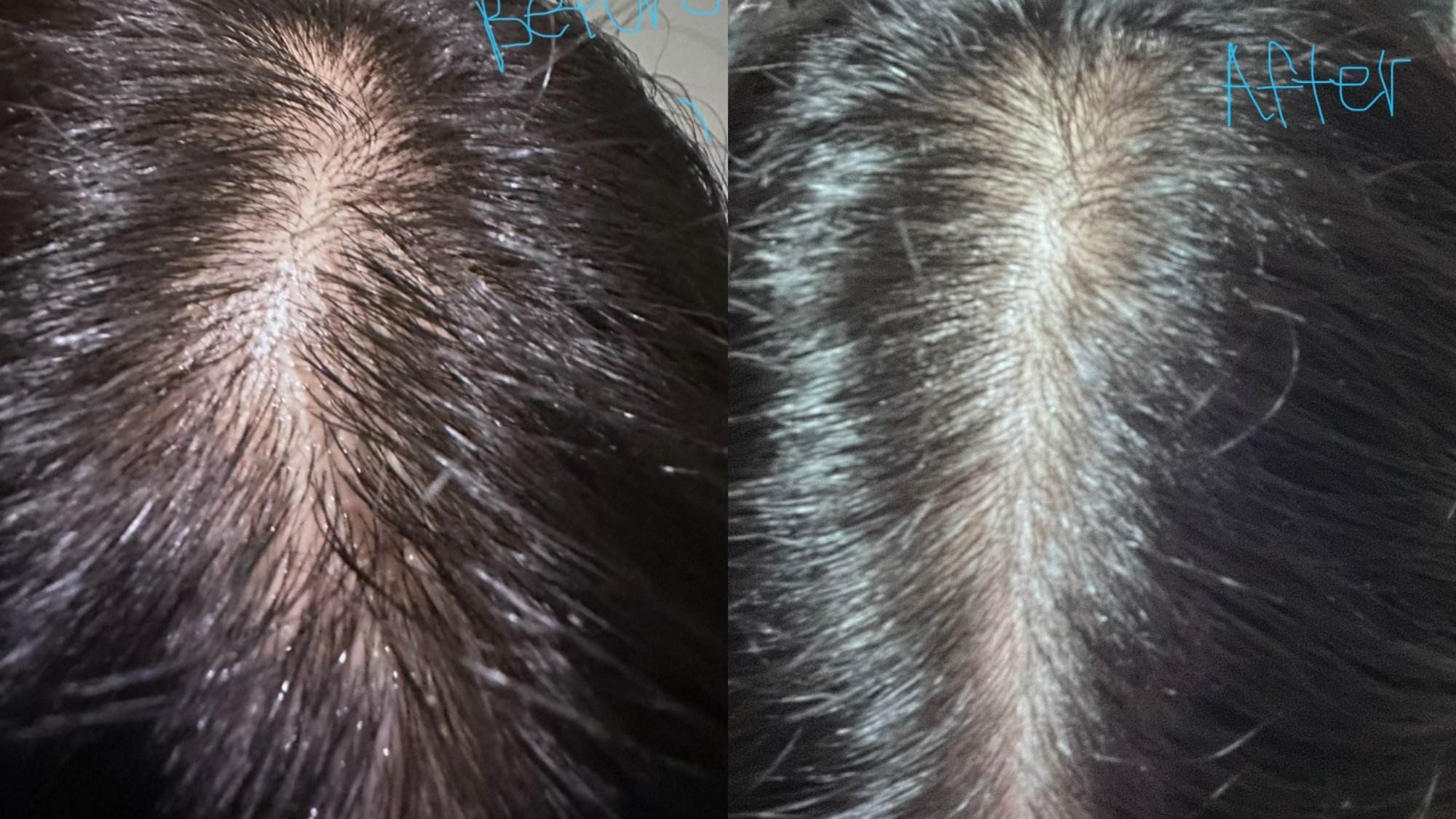 Healthy hair comes from a scalp that is clean and free from debris. Build-up of sebum or products can cause irritation or inflammation that impacts hair growth. User @gazz.gazz mentioned, "Not only did the System 2 kit help to reduce the itch on my scalp, but also I noticed that I have less hair fall compared to last time. I highly recommend this product to anyone who has the same problem as I do (itchy scalp+ hair fall). My hair looks fuller now!" The Nioxin System Kits are also suitable for users with dandruff or sensitive scalps, user @AnnaMichi noted, "Usually I drop a bunch of hair after bathing and combing my hair. I wanted to try anti-hair loss shampoo, but didn't have the confidence to try due to my severe dandruff condition. However, after trying Nioxin System Kit 6 daily for a month, I am very impressed with the results. Hair fall has lessened, and my scalp rarely gets itchy any more!"
3) Cooling and refreshing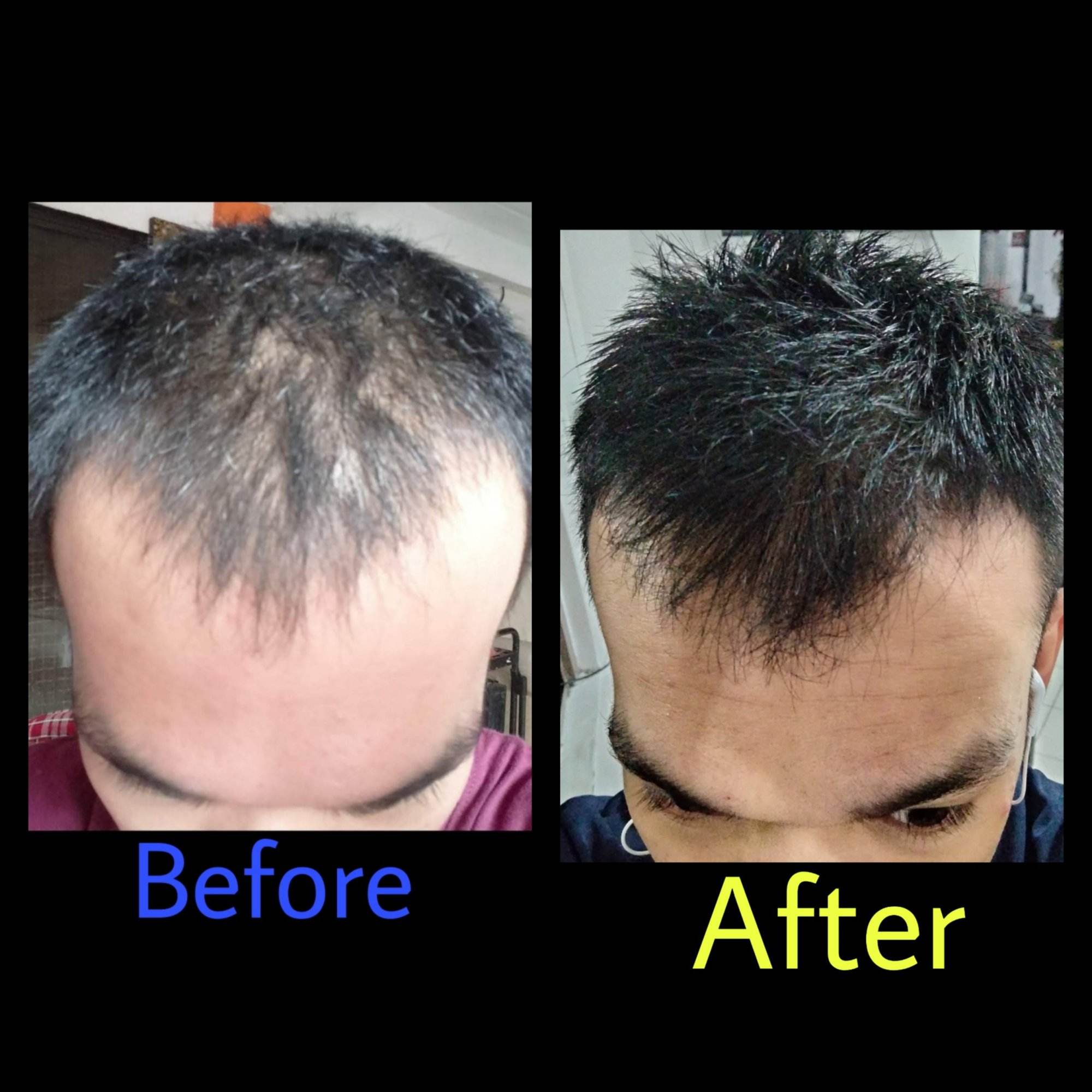 Damaged and poor hair quality is the huge cause of brittle and thinning hair. Improved hair resilience means lesser breakage and falling. User @Gabbyvshantell commented, "It has transformed my hair completely. This System 6 kit is highly recommended. I didn't think that the condition of my hair could change and become so soft just with these products. I tried it on my newly bleached hair, and it's improving the state of my damaged hair." User @Annamichi also mentioned, "My hair texture became very soft, I didn't know it's possible to have such a soft hair texture. I am pretty sure it's from the hair conditioner from Nioxin. I apply and rub it into my scalp all the way till my hair ends and leave it on for a few minutes before washing off. I really like this new softness to my hair."
4) Strengthens hair strands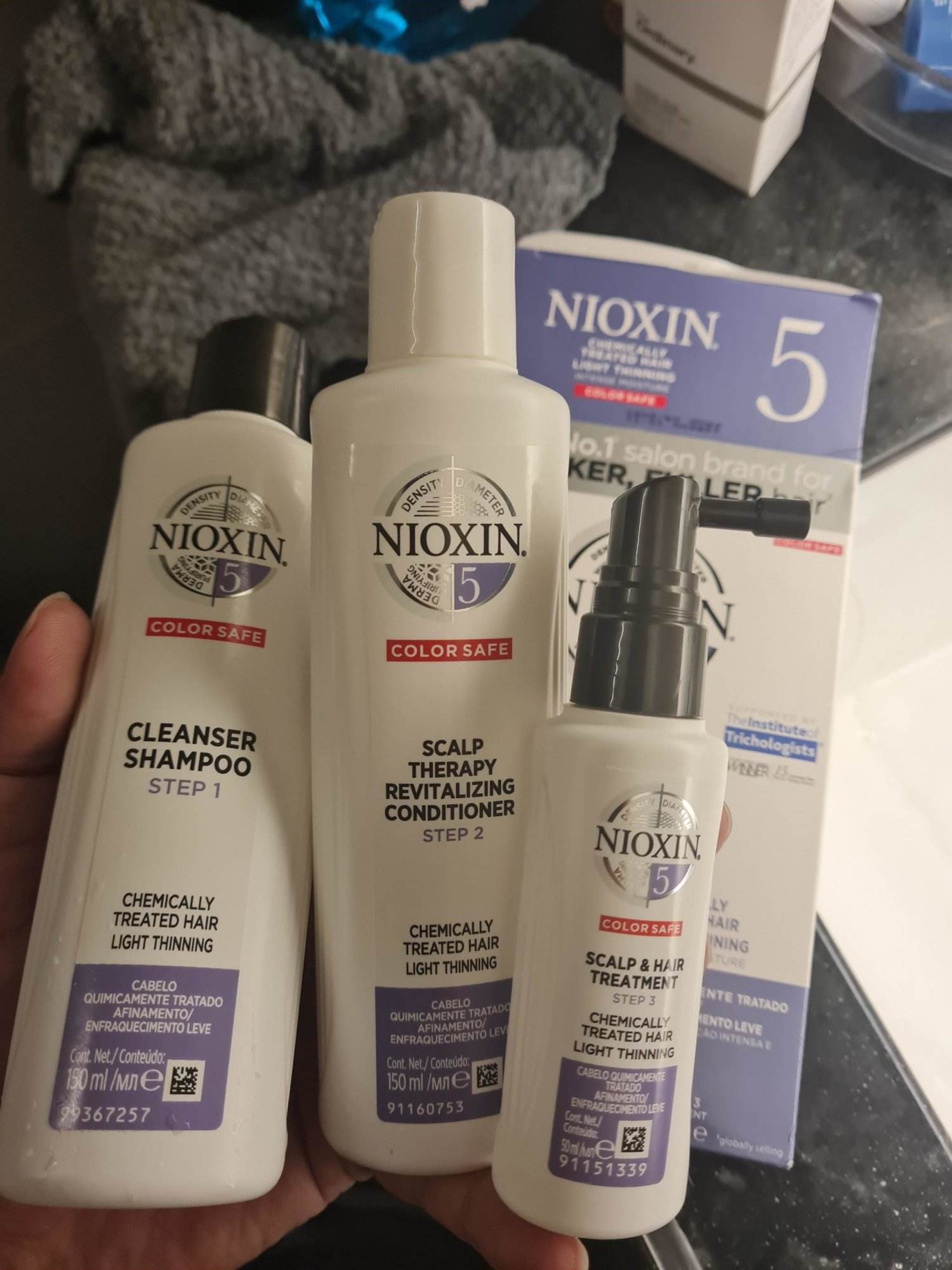 Restoring moisture in your hair should leave you feeling refreshed and light, rather than heavy and greasy. The Nioxin System Kits creates a cooling minty sensation without drying out your hair strands. User @AfizPalat mentioned, "I feel that the product is good, and it definitely removes the oil from my hair and scalp when I shampoo. I like that the System 5 kit conditioner and treatment leave a mild cooling aftermath that is not too overwhelming." User @Angel_Aijia agrees, "The shampoo has a nice minty smell and cooling feeling to the scalp. It feels like you are having minty chocolate ice cream while having a hair spa treatment."
Hair thinning is more than just hair loss, it's the loss of confidence too. Designed to strengthen, nourish and repair hair from its foundation, Nioxin's system kits can help you achieve a thicker and fuller hair. Pick up a kit that is suitable to your needs from Shopee, Lazada or Guardian so you can thrive with your newfound confidence!
Read more hair care related articles:
Scalp Psoriasis: We share how to treat it with this budget friendly shampoo
Hair Mask for Damaged Hair: Try & Review Member Approved
Split end treatment for damaged hair: How to fix it with our recommended products