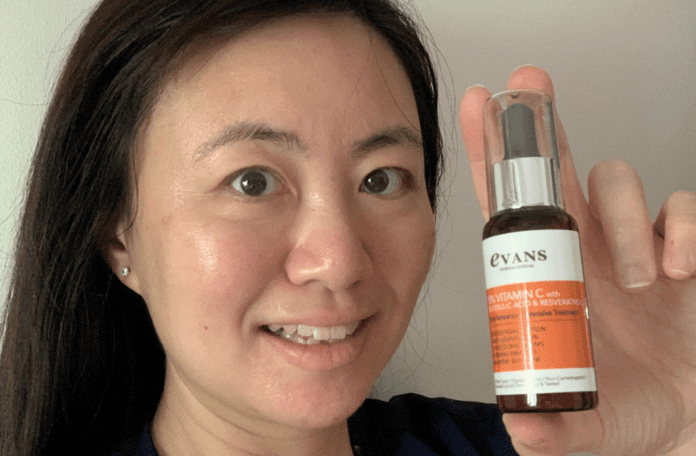 Skin pigmentation is a common result of environmental damage such as ultraviolet rays and pollution. These free radicals are responsible for breaking down our skin's collagen, resulting in unflattering skin blemishes like wrinkling, dark spots, fine lines and loose, saggy skin. Try & Review engaged the help of 133 female users to test out Evans Dermalogical 15% Vitamin C Serum with Ferulic Acid. Read on to find out how topical vitamin C has helped our users achieve better skin!
To fight free radicals, antioxidants are your greatest tool. Vitamin C shields the skin from damage and aids in collagen synthesis, which will fill in lines and wrinkles. It also lightens stubborn dark spots for a more even-toned, youthful-looking complexion. Time to say goodbye to skin pigmentation and onwards to better skin!
Real users share how the Evans Dermalogical 15% Vitamin C Serum with Ferulic Acid helped with their skin pigmentation problems and improve their skin
1. It reduces hyperpigmentation and appearance of dark spots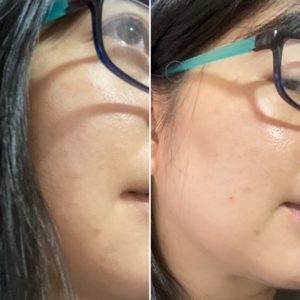 Formulated with a purer form of vitamin C, Evans Dermalogical 15% Vitamin C Serum boasts 15% ascorbic acid. The addition of 2% Ferulic Acid also helps to bolster the overall efficacy of the serum. It also enhances stability of the vitamin C. 3 in 5 users agree that their pigmentation scars have lightened. Similarly, user @Jessline.tan reviewed, "After 3 weeks of consistent use, I can see a reduction in pigmentation and a more radiant complexion overall. My skin feels firmer, too. I will continue to use and hope to see more visible results!" 
2. It brightens dull skin tone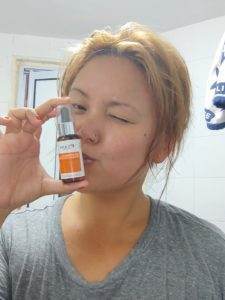 Vitamin C has also been found to help inhibit melanin production. In addition to lightening brown spots and hyperpigmentation, vitamin C can help even out skin tone and brighten your complexion. User @Janie.tan agrees. "I have NEVER used a vitamin C serum on my face before, and now I don't think I can ever stop! Evans Dermalogical 15% vitamin C serum has honestly transformed my routine. Ever since I've started using the serum I've found myself more diligent in my daily routine because I look forward to waking up with soft smooth and glowing skin." 
3. It increases skin firmness
With ageing, collagen breaks down and wrinkles begin to appear. Applying a vitamin C serum to the skin can encourage new collagen to grow, increasing firmness of the skin. User @spcklheng says, "After 10 days of using Evans Dermalogical 15% Vitamin C Serum, my skin feels visibly firmer and smoother. The product is very easily absorbed without feeling greasy."
4. It corrects signs of ageing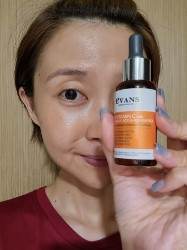 This potent form of vitamin C helps to neutralise free radicals that damages the skin and protects against oxidative stress – the cause of fine lines, wrinkles, pigmentation and ageing skin. Even better, the serum also contains 2% Ferulic acid and 0.05% resveratrol, that combat pesky free radicals, which accelerate skin ageing. User @Msach reviewed, "Visible anti-ageing benefits such as improvement of the appearance of lines and wrinkles!".
Your skin deserves all the help it can get to feel rejuvenated and youthful again! You can load up on vitamin C through the food you eat, but an extra boost using Evans Dermalogical 15% Vitamin C Serum with Ferulic Acid could help speed up the skincare process! Grab yours today from Evans Dermalogical, Lazada and Shopee. 
Read more skin care related articles:
Vitamin C: Health Benefits And 3 Must-Try Products
Best anti-ageing skincare products for you to age beautifully
Eye Creams: Say Bye to Fine Lines With Our Community Favourites!