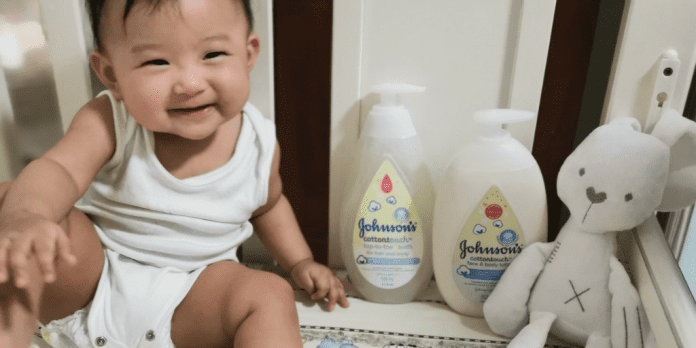 Bathing a newborn can be a daunting task for many new moms. While it may seem that way, it really doesn't have to be. We sought the help of 143 new moms as they share with us their tips on bathing their newborns. We also explore some ways baby bath time can be fun and relaxing for both mom and baby.
Newborns actually only need to have a bath two to three times a week. Newborns do not normally sweat much or get very dirty as long as adequate cleansing is done during diaper changes and feeding times. Consider a 'top and tail' bath using cotton wool and warm water for the baby's eyes and face, and a washcloth for their hands and bottom. If your baby loves baths, feel free to do it daily but be aware it can cause drying of the skin. Bathing a newborn should be kept to about five to ten minutes, especially if your baby has dry or sensitive skin. From about 4 months of age, once your baby starts crawling and eating solid foods the frequency of baths can increase to once or twice a day.
Bathing a newborn is not just about keeping your baby clean. With opportunities for touch, sight, smell and sound, bath time is an excellent time for you to nurture your baby's development while you also get to bond with your baby. The feeling towards bath time can also vary from baby to baby. Some love to play in the tub; others view bath time as the least fun and possibly the worst part of the day. Hence, it is important to make bath time a little easier and calmer for your little one. Here are some bath (routine) tips for new moms that not only allows you time to grow the bond between baby and you, but also to create a calming bath time routine to put your little one to bed more easily.
Bathing a newborn tips as recommended by new moms
First Step – (Preparing For) Wash
1. Keep a consistent schedule
One of the most important factors here is routine. Children and babies thrive on routines and keeping a consistent schedule helps them to adjust to the circadian rhythm they would use to regulate their sleep-wake cycle. Try to keep to the same timing for baths each day (e.g 6pm) so your baby can adjust to that timing as that will help your little one know what is coming next. Avoid bathing a newborn when he/she is hungry or just after a feed. You can bathe your baby any time of the day, but it is a good idea to pick a time that you are less likely to be interrupted.
2. Choose the right (and soothing) products for your baby
One of the easiest ways to start winding your little one down for bed during baths is to use essential products for newborn that would help soothe them. Always make sure everything you need is within reach before you begin. This includes a towel, washcloth, cream or ointment, clean clothes and a clean nappy. Unlike adults, newborn babies' skin is 30% thinner making it delicate and tender. Make sure to use a hypoallergenic, gentle cleansing soap. We let 143 new moms try out the Cotton Touch Bath and Lotion and here's what they have to say.
Products should be: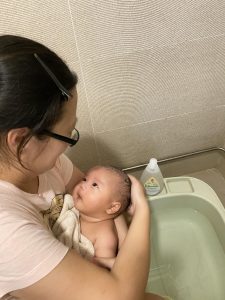 Mom @Sweeet finds the product to be "gentle on baby's skin and leaves baby smelling nice". This light and gentle lotion leaves your baby's skin clean and left with a gentle scent. With Cotton Touch you can be rest assured that extra care is provided for your child's delicate skin. @Seraphine87 even feels that ever since she started using it, bath time tells us "bath time is definitely my baby's favorite time. Johnson's Baby Cotton Touch is gentle and non drying, leaving a nice scent.
Free from harmful chemicals, heavy fragrances and additives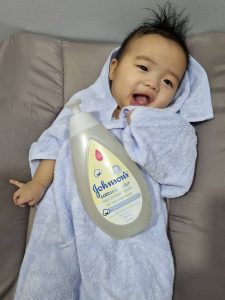 New moms can put their worries away knowing that Cotton Touch is hypoallergenic and paraben free. Mommy @janice.fion loves that it is made with no added phthalates or dyes. Member @Evenstar really loves that Cotton Touch is "specifically developed to be suitable for newborns" giving her peace of mind. Especially since, "I feel like I can't rinse off the soap completely when bathing my baby in a tub" she says. "Cotton Touch Top-to-Toe Bath doesn't contain added parabens, phthalates, and sulfates. No worries using it for my infant!" says mommy @Syupei.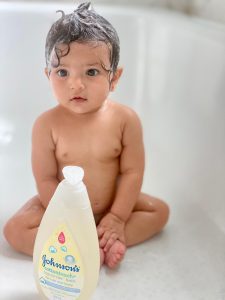 Cotton Touch helps keep bath time with a newborn stress free by being extra easy to wash off. User @Bohrafatema really loves how "the non foaming formula helps to cleanse quickly and rinses off easily leaving the baby's skin soft and supple and not making it dry." It leaves your baby's skin feeling soft and moisturised. No tears here because it is so gentle it won't sting your baby's eyes, proving the 'No More Tears' slogan, true!
3. Create a calming environment during bath time
You can bathe your newborn in any room that is warm, safe and clean – it doesn't necessarily have to be in a bathroom. You can give your baby a bath in a small plastic tub or even in the kitchen sink. What matters is that it's a calm environment.
Bath time is an opportunity to bond with your child. Silence your phone or turn it off when bathing your baby. Never leave babies alone in the bath. Make sure the water temperature is not too hot. Temperature should be 37-38 degrees. If the water is too hot it can dry irritated skin or in a worst case scenario, scald them. You don't want a bath that is too cold either. The touch of cold water can be very startling for a newborn and it can create anxiety and cause fear of water. A nice lukewarm to warm temperature is ideal for a soothing bath time. If you don't have a thermometer, use your wrist or elbow to test the temperature. It should be comfortably warm, not hot. You can skip the over-stimulating bath toys and stick with simple activities such as gentle water play by swirling the water with your fingers. This allows more opportunities for skin to skin contact between you and your baby, which has been known to aid breastfeeding success and help decrease infant crying.
Step Two – Moisturise
4. Moisturise post bath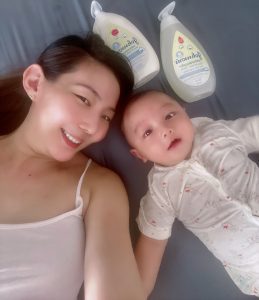 A newborn's skin is very delicate and prone to dryness, so you want to keep it as moisturised as possible. When you get your newborn out of the tub, gently pat them dry and apply moisturiser immediately. The best time to moisturise is immediately after a bath as the skin is clean and supple. Always use a moisturiser that has no added parabens, phthalates or dyes and that is ultra gentle and delicate for all-over slathering. @janice.fion finds Johnson's Baby Cotton Touch " ultra light and gentle for baby skin". Since their skin is 30% thinner than adults we need to be ultra gentle and delicate with them. Mom, @Qqueex, loves how this moisturiser is "perfectly paired with the shower foam from the Cotton Touch range." She tells us that "it leaves baby's delicate skin so smooth and well moisturised without leaving any greasy residue as it's absorbed very quickly into the skin. It smells amazing and is soothing too."
5. Include a massage and make it a fun bonding session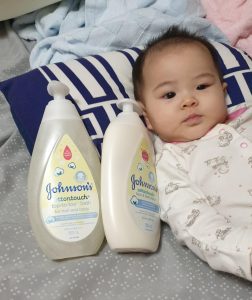 Fill the bath with just enough water when bathing your newborn. You can use jugs to fill the tub if you're planning to use a tap. Take off your watch or any jewellery so that you can increase skin contact with your baby. Position the bath somewhere stable and at a height where you can comfortably hold your baby. Products that feel good on the skin also encourage a more meaningful parent-baby bonding through the sense of touch. Skin to skin contact also helps maintain infant blood sugar levels and temperature. Soaping babies during bath time could also be a form of interaction though massage or play. Member @Jastan_i tried Cotton Touch with her five month old baby and says "She likes it so much". It has allowed her to bond with her baby as she tells us her child would "just stay still to let (her) massage her all over." She shared that Cotton Touch is "very good bonding for me and my new born baby".
Bathe your newborn by making simple bath time changes with a consistent schedule, soothing baby care products, a calm environment and a massage. It can really make a big difference when it comes to settling your little ones down at bedtime and to give parents a much-needed break at the end of a long day.
Read more recent articles:
Body Slimming Treatment: Does Dorra Slimming really work?
Niacinamide: Could it be the secret to a healthy body glow? Hear from real user experiences
Probiotics Skincare: What's the Hype? And 5 Must-Try Products