Personalisation is all the trend now, even for
skincare
! After a
skin assessment
, you get your
products
created with your skin issues in mind, and
formulated just for YOU
! But how effective are these
personalised skincare products
? We tried it out and here's what we think about it!
If you're a beginner in skincare, it can be confusing to find what products work best for you. However, personalised skincare takes away all the guesswork you need for your skin. Having the perfect skin routine will no longer be an issue for you.
While some brands of personalised skincare can be quite costly, there definitely are more affordable options out there. And today, our editor shares her experience with inexpensive personalised skincare products by Love From Yours.
Why personalised skincare?
There are so many skincare options available, targeting various skin types and skin issues, but it can be difficult to find out what exactly is good for you. Especially when you are allergic to certain ingredients in products, or have skin problems that never seem to go with your usual skincare products.
Hence, with a set of personalised skincare, you can take out all the trial and error from your skincare routine and leave it to the brand to create products that will suit your skin from the start.
Our experience with Love From Yours
Our editor Divya, purchased a day serum with Love From Yours, and has been using it for over a month. She wanted a serum for her skincare routine, but never knew where to start from nor had the time to research what was good for her skin. Hence, when she found Love From Yours, she immediately went to purchase the product for herself.
The process was easy, all you had to do was to submit a quick quiz for your skin assessment, and you would be recommended by the team with a detailed report of what your skin issues are, what they need and what personalised skincare products they recommend with all the ingredients mentioned. Then, you can go ahead and purchase either the whole set of skincare products or just a specific product, like Divya did.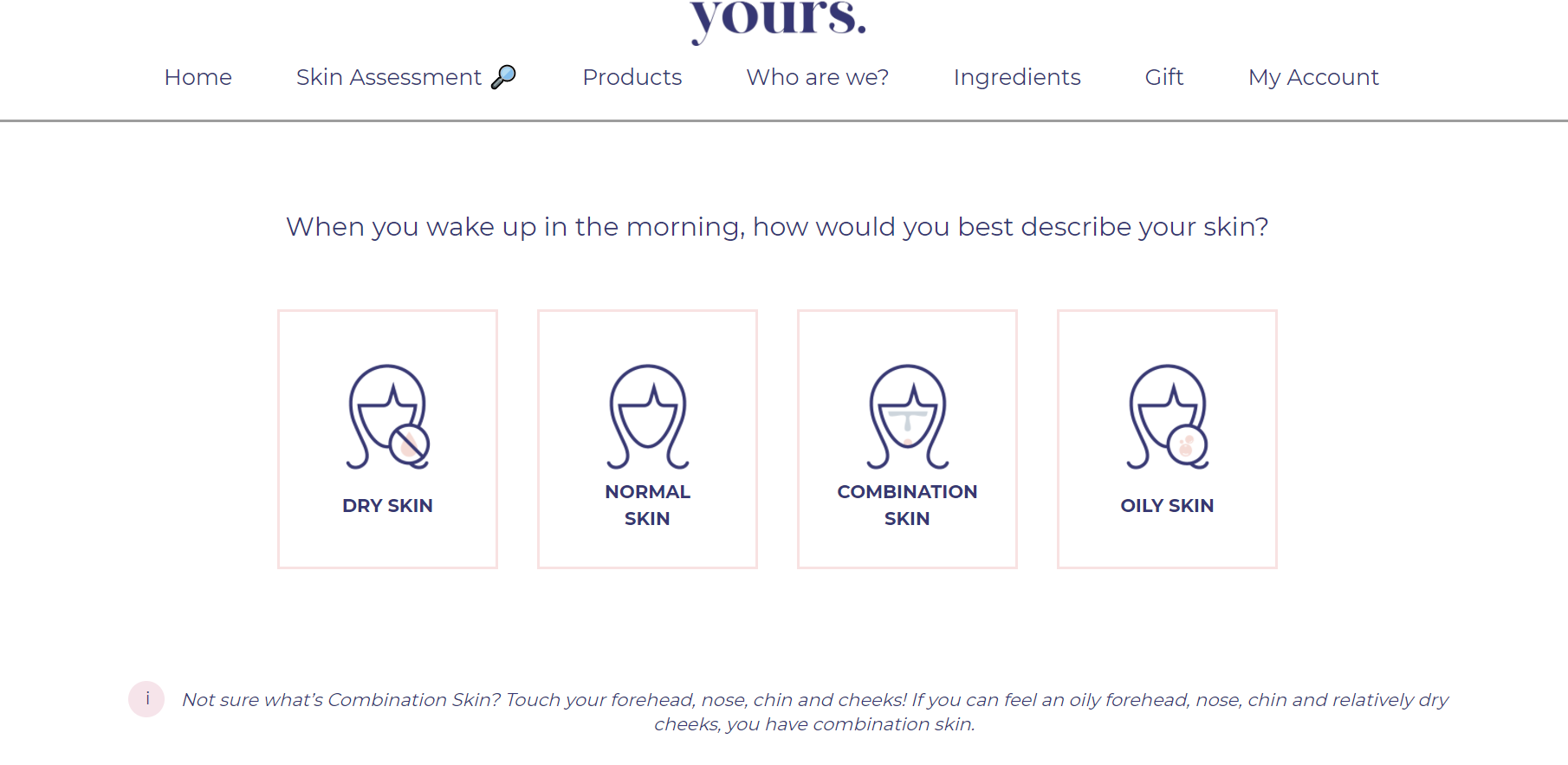 After a month of trial, she definitely saw some improvements to her skin. Her previously textured, and uneven skin tone has improved. The photo on the left is her bare face with quite a bit of texture, oil and dullness around her eyes. On the right, she only has some BB cream on and is sitting under the sun which usually accentuates her skin problems but instead her skin looks much smoother and healthier.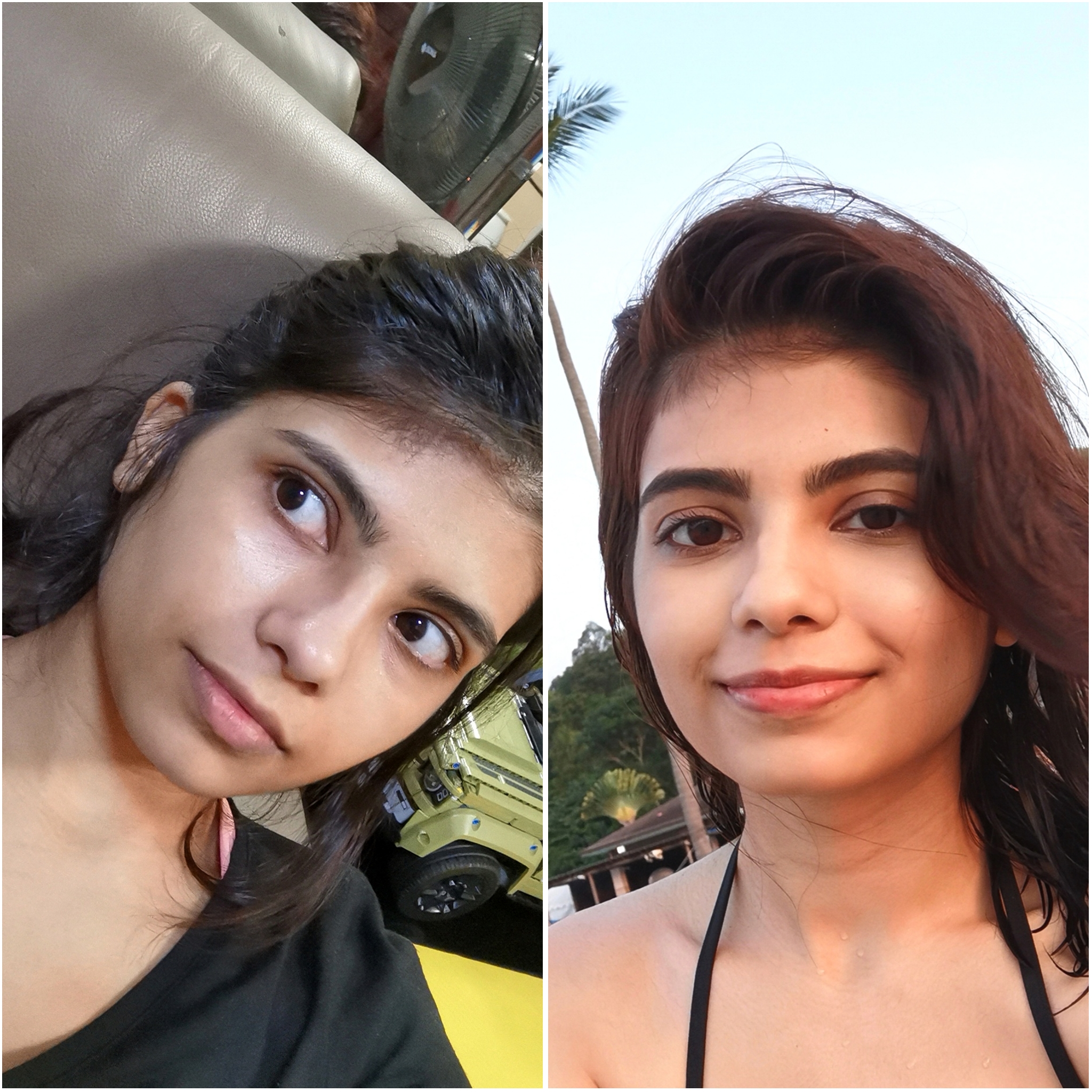 "It's like a free quick skin consultation all in the comfort of your own home and saves you so much time from worrying or researching what you need for your skin. They give you exactly the products that you need and it's value for money because it most likely will work if it is made for your skin. This brand is also really affordable with their prices ranging from $20-30 SGD and $70 for the whole set."
Personalised Skincare consultation
Not only that, the process was informative for her as well as one of the main ingredients that were suggested for her skin was niacinamide. Niacinamide helps to even skin tone, brightens the skin, regulates oil production to clear pores and mildly exfoliates the skin to prevent texture and dull skin. While this brand currently only ships to Singapore, Indonesia and Hong Kong for Asia, it is expanding its borders soon so do keep a lookout if you'd like to try this brand out!
For the time being, even if you can't purchase it yet, do take their skin quiz as you will find out more about your skin issues and what ingredients your skin needs.
Have you tried any personalised skincare products before? What did you think of them? Let us know in the comments below now!
Read more articles on skincare products:
Invest in these best skincare products for the lockdown – Verified by our Members
Going Green With Paper Bottles! Innisfree's All-new Effort For Sustainability
Combination Skin Tackled: Mattify And Hydrate Your Skin With Olay