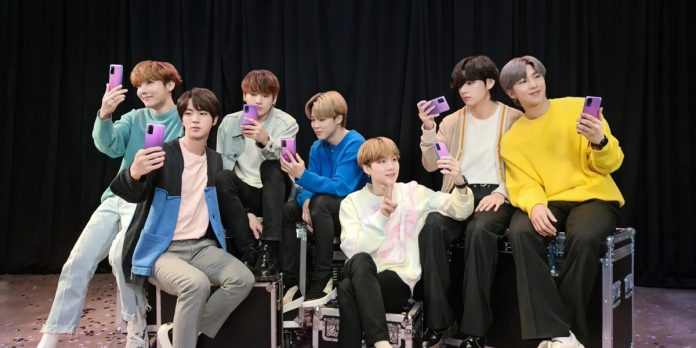 Samsung is launching their collaboration with BTS today, and we couldn't be more excited! The
Samsung Galaxy BTS
edition consists of the Galaxy S20+ and Galaxy Buds+ and here's why you need to own these products now!
Designed with BTS and ARMYs in mind, Samsung Galaxy BTS Edition S20+ and Galaxy Buds+ has the band's logo engraved on it, as well as the purple heart icon that is widely used by the fan community and BTS themselves. But what really makes us purple this collection, is the purple design of the phone, reflecting just how much BTS and ARMYs purple the other!
"I purple you" is a term coined by member, V of BTS, to show love and affection for their fans and vice versa.
Customise Your Own Galaxy S20+ With BTS Stickers!
If you've always looked hard for BTS' photos to set your phone's backgrounds, look no more. The Galaxy S20+ BTS Edition has pre-installed BTS-inspired themes that you can choose from! And if that isn't enough personalisation for you, the phone comes with decorative stickers that you can stick on your phone to further show off your love for BTS through your device! That's not even it, this collection also comes with exclusive photo cards of BTS for all of you to collect! Design aside, the phone features the same pro-grade camera the Galaxy S20+ has for you to snap that perfect selfie for ARMY Selca Day after putting time into perfecting your makeup! How does one not purple this collection?

Immerse yourself in BTS' music with the Galaxy Buds' amazing sound quality!
As a fan, having a good pair of earphones are essential for enjoying the artist's music to its fullest. And Samsung promises superb sound quality with the Galaxy Buds+! If the photo cards that come along with the earbuds are not enough to convince you to purchase this now, the Galaxy Buds+ are built with a two-way speaker to provide you with a balanced, detailed and spacious sound for the best sound experience. You are sure to fully immerse yourself in BTS' soulful music with these earbuds. And it's well known that good music is perfect to relieve all your stress!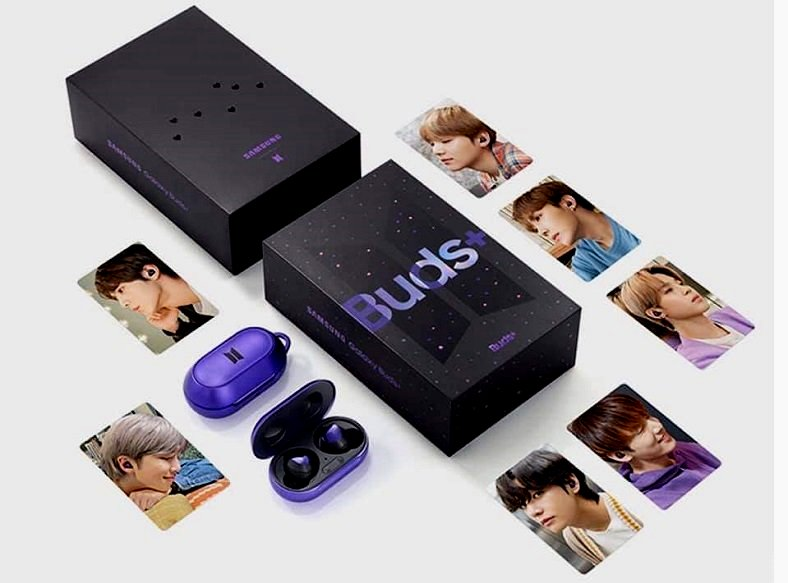 Have you preordered the collection? If not, do not worry as the Samsung Galaxy BTS Edition is officially up for purchase on the 9th of July, so what are you waiting for! Go grab yourself this collection now and we're sure you would purple this collection! And if you know of someone who loves BTS and their birthday coming up, waste no more time thinking of gifts that might not be appreciated, and get them the collection that they are sure to love! This collection is available at all Samsung stores and on Samsung's website.
Have you added this product to your cart? Let us know in the reply box how much you like this collection! And if you'd like us to cover more K-Pop collaborations, do let us know as well in the reply box and we'll be sure to keep a lookout for them!
Read more on new product releases:
Lip Balm: Say Goodbye to your Dry Lips with Fresh!
Chapped Lips to Juicy Lips instantly with Fenty
Sun Protection: Sunplay For Perfect Glowing Skin This Summer!