Expensive makeup
– their prices can deter many from purchasing them but some brands are just
worth every cent
. The quality of some products cannot be beat and here are our top 3
expensive makeup brands
to splurge on!
Previously, we wrote an article on drugstore makeup that is affordable and of high quality. But of course, as good as drugstore makeup is nowadays, sometimes, the quality of high-end makeup just cannot be compared to. Separated into three categories, these are of our favourite expensive makeup brands that we absolutely adore!
Professional Makeup Artists LOVE This Brand Despite The Cost!
If you're a beauty enthusiast like me, you've probably heard of the brand, Make Up For Ever, or MUFE for short. This brand is known for its professional quality makeup, and many professional makeup artists swear only by their products. While they have a huge range of makeup, what is really worth every cent is the base makeup. Especially in the hot and humid weather of Southeast Asia, makeup artists rave about the base products' ability to keep your makeup looking fresh and flawless throughout the day, and with absolutely zero flashback for your home photoshoots!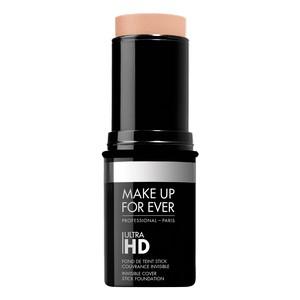 MAKE UP FOREVER ULTRA STICK FOUNDATION
Our community loves this product for its effectiveness and gave an overall rating of 4.5/5
"This one is even better than the liquid version because of the HD formulation. It applies like a dream. And so easy to blend with fingers or even a brush. This helps for on the go touch ups. With our humid weather right now this stick should be a staple in our beauty bags."
– @Ninsy
Expensive Makeup Brand That Is Both High Quality And Inclusive!
Fenty Beauty, owned by the queen of pop, Rihanna, herself is next on our list! I'm sure you own at least one of her products, or at least tried it in stores before. Apart from the great quality, what is truly remarkable about Fenty Beauty, is the inclusivity of the brand. Made for people of all skin tones, Fenty's base products have a huge range of colours for people to have the best match for their skin. This is great for us Asians to find the perfect undertone and shade for our skin! Inclusive, cruelty free, and vegan? What more could we ask from a brand?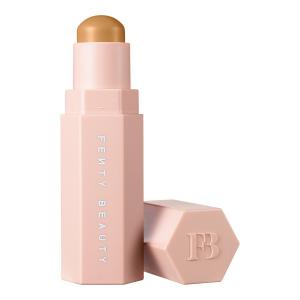 FENTY BEAUTY MATCH STIX MATTE SKINSTICK
Our community loves this product for its shade and gave an overall rating of 4.7/5
"1. Amazing shade range.
2. Sleek packaging (magnetic as well!)
3.Creamy texture.
4.Natural on the skin. (Looks like your face's natural shadow.)"
– @angelalzq
Luxury Brand Makeup That Is Timeless!
Giorgio Armani's makeup line is just as timeless as their fashion line. Famous for their foundations, Giorgio Armani products will leave you with a taste of luxury with the quality of its product. The products are formulated to be so long-lasting, you barely have to touch up throughout the day, hence saving you product and money in the long run. This is definitely a brand worth splurging on for your next retail therapy for stress relief!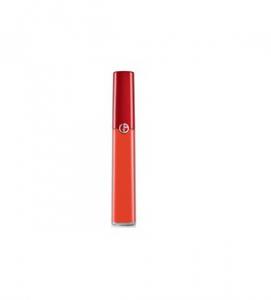 GIORGIO ARMANI LIP MAESTRO #300 FLESH
Our community loves this product for its efficacy and gave an overall of 5/5
"Best brand and long lasting. Blends well for the entire lip. An awesome lipstick with best prices."
– @Doll0603
And that the TOP 3expensive makeup brands rated by our community that are worth splurging on! Treat yourself and buy that expensive makeup product that you've been eyeing now ! And just remember, even though some products are pricier than others, the ability to last due to its high-quality formula might help you save more in the long run!
Have you already tried these makeup products? Do you have other high-end makeup brands that you love and we should try? Let us know in the reply box now!
READ MORE MAKEUP-RELATED ARTICLES:
Chapped Lips to Juicy Lips instantly with Fenty
Sephora makeup selection: Our 5 must-try products