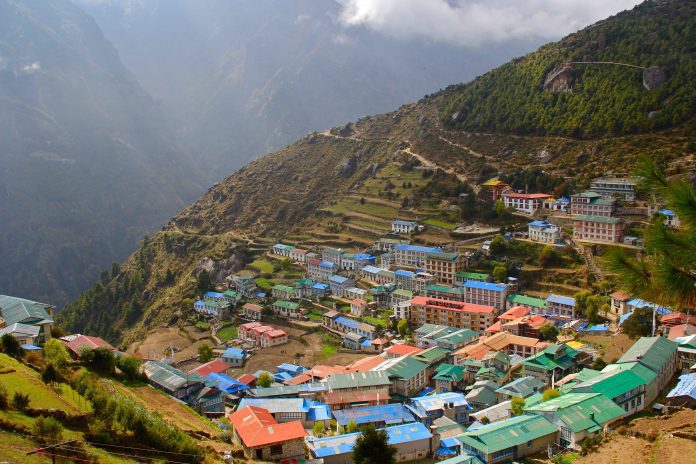 On 25 April 2015, a massive earthquake of 7.9 magnitude took away thousands of lives in Nepal.
In decimated cities of Nepal, the number of living, missing, injured and deaths affected number more than 8 million across 39 districts. With the death toll rising above 5,500 and showing no signs of stopping, many homes have been damaged beyond restoration.
Nepalese fashion designer Prabal Gurung has decided to take immediate action from New York City, where he is currently based.
Born and raised in the region's capital Kathmandu, Gurung was devastated to see his hometown in such a disastrous state. "My first reaction was to make sure my family and friends were as safe as they can be, considering the situation," says Gurung. "Once I had a minute to digest it all, I knew right away I had to do something and act quickly on it."
The fashion designer is also the founder of Shikshya Foundation Nepal, which offers education for displaced children. Leveraging on all his resources and connections to aid in relief efforts, Gurung has raised over $400,000 via Crowdrise. The Nepal Earthquake Relief Fund aims to reach a goal of $500,000 and will distribute 100% of the funds accordingly, based on the latest needs on the ground. His influence has also motivated various fashion industry leaders such as CFDA President Diane von Furstenberg, Sarah Jessica Parker, Kim Kardashian, and Rachel Zoe to spread the news on their social media pages.
Every dollar counts. You may send your donations at Prabal Gurung's site at www.crowdrise.com/nepalearthquakefund. There are also other international organisations which are urgently raising funds like Facebook, Unicef and volunteering opportunities can be found at Project Hope.
The team of BE send our deepest condolences to the entire nation of Nepal.
Photo credits: Instagram/ Prabal Gurung
Jacqueline Koh