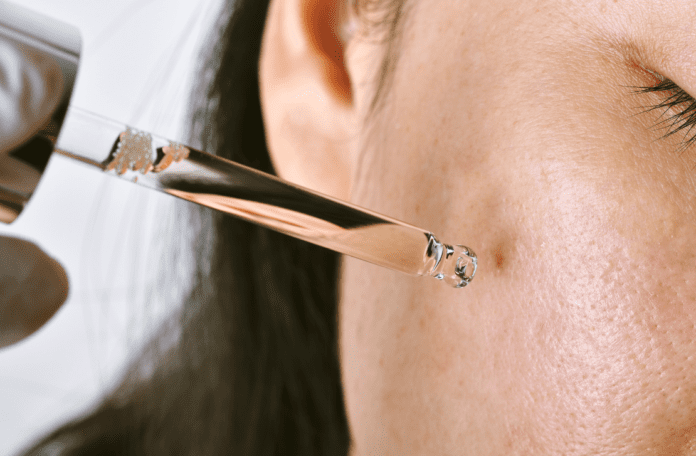 Retinol 1% — What is it? We are sure that you must have heard of it. Everyone is talking about retinol 1% these days, but the real question is whether it's right for you. And what amount of retinol is right for you? You'll find answers to all these questions here. 
No skincare routine is complete without a retinol serum or cream. This magical ingredient takes care of everything, be it anti-aging treatment or acne relief. Derived from vitamin A, retinol is different from stronger retinoids as it has a lower concentration. Today, we will answer the popular question: How much retinol to use? Read on as we list the top 3 products that you can include in your skincare routine. 
How much Retinol should you use?
Use low-strength retinol (0.01% to 0.03%) if you have never used retinol before, or if you have dry and sensitive skin. For best results, apply it once or twice daily.

Use moderate-strength retinol (0.03% to 0.3%) if you have skin concerns like uneven skin tone or texture or e a visible loss of firmness. In such cases, add a more potent product to your routine: around 0.2% retinol is ideal. For best results, use it for two or three nights every week, and adjust it based on how your skin responds.

Use high-strength retinol (0.3%-1%) if you have stubborn skin concerns, such as deep wrinkles and pronounced uneven skin tone. Look for formulations with a percentage between 0.3% and 1%. Retinol 1% is the strongest option. 
Can you use Retinol 1% daily? 
Retinol is a natural antioxidant, so it can be used as a part of your everyday skincare routine. But, you will need to decide the amount of retinol you will be using based on your skin type and concerns. Start by incorporating creams or serums with a lower concentration: 0.05% is the lowest concentration. You can gradually build the concentration up over time. Since retinol 1% is the strongest option, some people might experience: 
Irritation to their skin.

Dryness

Redness

Itchiness.
If you face the same problems, you may want to reduce the concentration of retinol in your skincare. Everyone's skin is different and it could be because you have a more sensitive skin and some products may be harsher on your skin.
Most loved Retinol products you can include in your skincare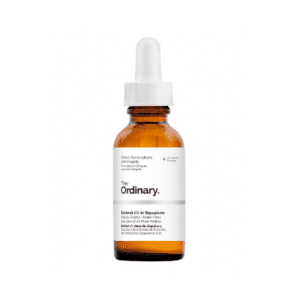 @The_Tanned_Girl tried this product… and loved it! "Squalane oil is suitable for all skin types, from dry to sensitive to oily and acne-prone. It is also super hydrating and a powerful antioxidant." This product is also recommended by @Mihika.Chatterjee, an Indian member of our community that said about it "It is of good Value quality and shelf life. Also proper packaging, efficacity and texture. Very likely to buy this product again. Price worthy too. Thank you very much."
This water-free solution contains 1% pure retinol, an ingredient that can reduce the appearance of fine lines, photodamage, and of general skin aging. While retinol has been studied extensively, it is irritating to the skin and newer technologies exist that mimic the visible effects of retinol without causing skin irritation.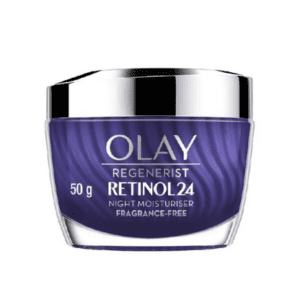 @Mizan786,a 36 Indian member of our community says that this product is, "Very easy to apply and effective, easily absorbable in the skin gives my skin a new and firm look." She gave it 5 stars!
Regenerist Retinol 24 Facial Moisturizer penetrates deep into the skin's surface layers. Its proprietary blend of vitamin B3 + retinol complex hydrates skin for 24 hours for a bounty of benefits. This is especially good to help with signs of aging. You'll see visible improvements in fine lines and wrinkles, smoothness, brightness, Firming, dark spots, and pores.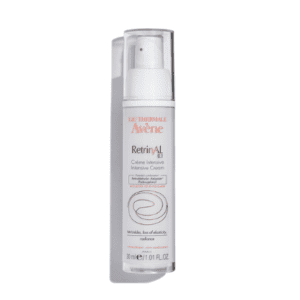 "This cream is magic .. I used it from month and I started loving it . This is lightweight and skin renewal cream." said @Neha Tyagi, a 31 year old member of our community.
Chances are you'll also like this product . It visibly reduces the appearance of deep wrinkles and furrows while smoothing and renewing skin. The cream is enriched with powerful peptides to plump the skin and antioxidants to protect against free radicals for a youthful, radiant look. 
Still got a question related to retinol 1%? Fire it our way. Leave your queries in the comments below, and we will try our best to answer them. Meanwhile, you can try and review many other products on our website and help people like yourself make better buying decisions.
Read more skin care related articles:
Retinol: Benefits, why, how, when and what products are good?
Ceramides: Everything You Need to Know and 3 Amazing Products
Why You Should Include These 5 Skincare Trends Into Your Self-Care Routine in 2022