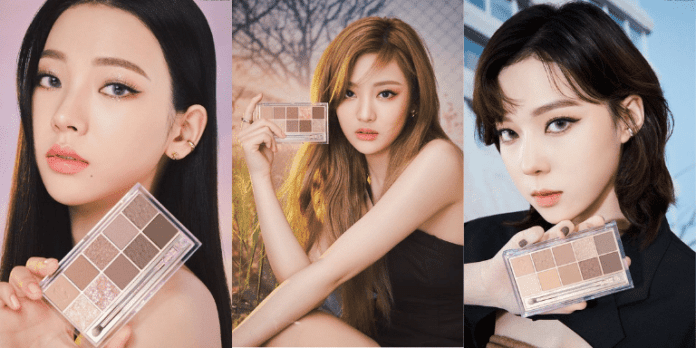 Korean beauty products (K-beauty) have become mainstream around the world over the last decade. With the worldwide sensation of K-pop and K-drama, people naturally are drawn to finding out the beauty secret behind their favourite idols and actresses. While pop culture plays a big part in introducing K-beauty, K-beauty had definitely earned it. A popular South Korean beauty company, Amorepacific reported a net profit of $151.2 million in just 2021! This was more than enough to show how much people are loving K-beauty!
With so many K-beauty products on the market now, you are probably spoilt with choices. So here are some of the top trending products on Olive young (Korean beauty retailer) this now!
K-beauty products that are trending this summer 2022!

Laneige Neo Cushion was not a new release however it always starts to trend and rise in sales during summer in Korea. The reason behind it is that the matte formula is perfect for the summer as it is sweat resistant and can control excessive sebum. It is also a long-wearing formula that can last through humid weather. People with oily skin should definitely check out this cushion!
During summer times, UV rays are way stronger that's why you should definitely be well-equipped with a reliable sunscreen! This sunscreen provides SPF50 with PA++++ which is definitely good enough to protect you from harmful UV rays. It applies like a refreshing moisturiser yet it does not leave any sticky residue. While this is a sunscreen, it has great moisturising ingredients like birch sap, hyaluronic acid, soybean and mugwort to soothe and brighten the skin. A moisturiser and sunscreen 2 in 1!
This lip tint was created during the Covid pandemic when everyone was wearing masks. The idea behind the fixing tint is to make it mask-proof so that your lip colour won't be rubbed off by the mask. When applied it has the feeling of a liquid lipstick but after it dries down, your lip colour won't easily budge. That is the reason why this lip tint was such a hit when it was released (I have one too and I love it!). It comes in 12 gorgeous shades so there is definitely a shade that will suit your skin tone!
You are probably wondering what's a double eyelid liner but is actually a liquid liner that can create a clean aegyosal. Aegyosal is the little pocket of fat around your eye bag that makes you appear like you are smiling. This
eyeliner
has a light pigmentation so that the line created on your aegyosal will look natural. Other than that, some also use this eyeliner to deepen their double eyelid and to line their bottom eye line. This comes in 3 different shades for you to choose from!
The 10 pan eyeshadow palettes have been receiving a lot of love recently! Clio recently appointed Aespa, a Korean girl group to endorse them. While Aespa's popularity definitely boosted Clio sales, the product itself had received a lot of positive reviews in Korea. Each eyeshadow palette shade has a distinct theme to create multiple looks. Perfect for daily makeup and also easy to glam up for special occasions!