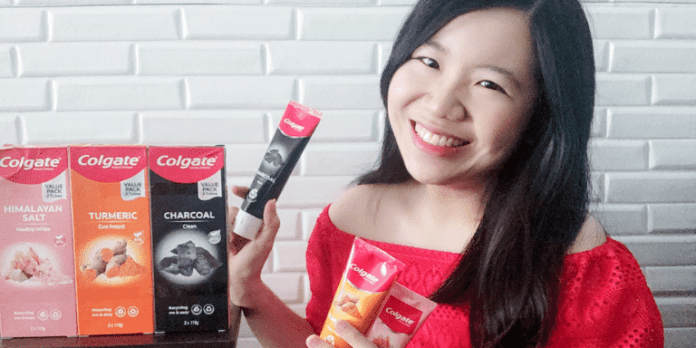 Good oral care involves brushing your teeth twice daily to keep the bacteria in your mouth under control, but what kind of product should we be using? Is natural toothpaste a safer and better choice compared to regular toothpaste? Try And Review recently offered our members to try out the Colgate Naturals toothpaste to answer some of these questions. We have gathered over 1,200 reviews along with their experiences. The results were a stellar 4.7/5 rating! Read on to find out why our members adore this natural toothpaste and have given it such high ratings!
Oral Care – 5 Members' reviews on why they prefer Colgate Naturals toothpaste!
The Colgate Naturals toothpaste is readily available online at the official store of Colgate at Shopee and Lazada! Also, try out their other Colgate Naturals variants like the Turmeric Gum Protect Toothpaste if you are experiencing gum issues or the Himalayan Salt Healthy White, which helps remove surface stains! So, does the Colgate Naturals range fit all your criteria when searching for your ideal oral care toothpaste? If you are still unsure, you may read more reviews written by our members here. Remember, oral care is as important as other health concerns, so choosing the right product will definitely benefit you in the long run!
Watch The Power of Nature, Harnessed By Colgate on Youtube here:
https://www.youtube.com/watch?v=xXeDV04ZGbE
This article is written in partnership with Colgate. All opinions shared are based on authentic and honest reviews from real users.

Read recent articles here:
Salicylic acid: Could this be the solution for acne scarring?
Best drugstore mascara in Philippines for defined and clump-free lashes
Waterless beauty: What is it and why you should give it a try?