Problem skin with acne is so common yet can be so difficult to deal with growing up. Always being exposed to unrealistic, airbrushed skin in the media, we start to think something is wrong with us. But in reality, we cannot escape from acne because so many factors can affect our skin – hormones, stress, diet and even the environment. 2 of our members will share their acne story and how they managed to find a routine that helps keep their acne in control.
Members, @abelynnnn and @honeysuiza, both had problem skin with acne and felt conscious about their "bad skin". After recognizing many external factors that were making their skin worse, they went on a journey to find the solution to getting glowing, clear skin. Unlike celebrities, we cannot afford the most expensive skin treatments. So here are some realistic and inexpensive ways by which @abelynnnn and @honeysuiza managed to clear their skin.
Problem Skin: Acne Due To Stress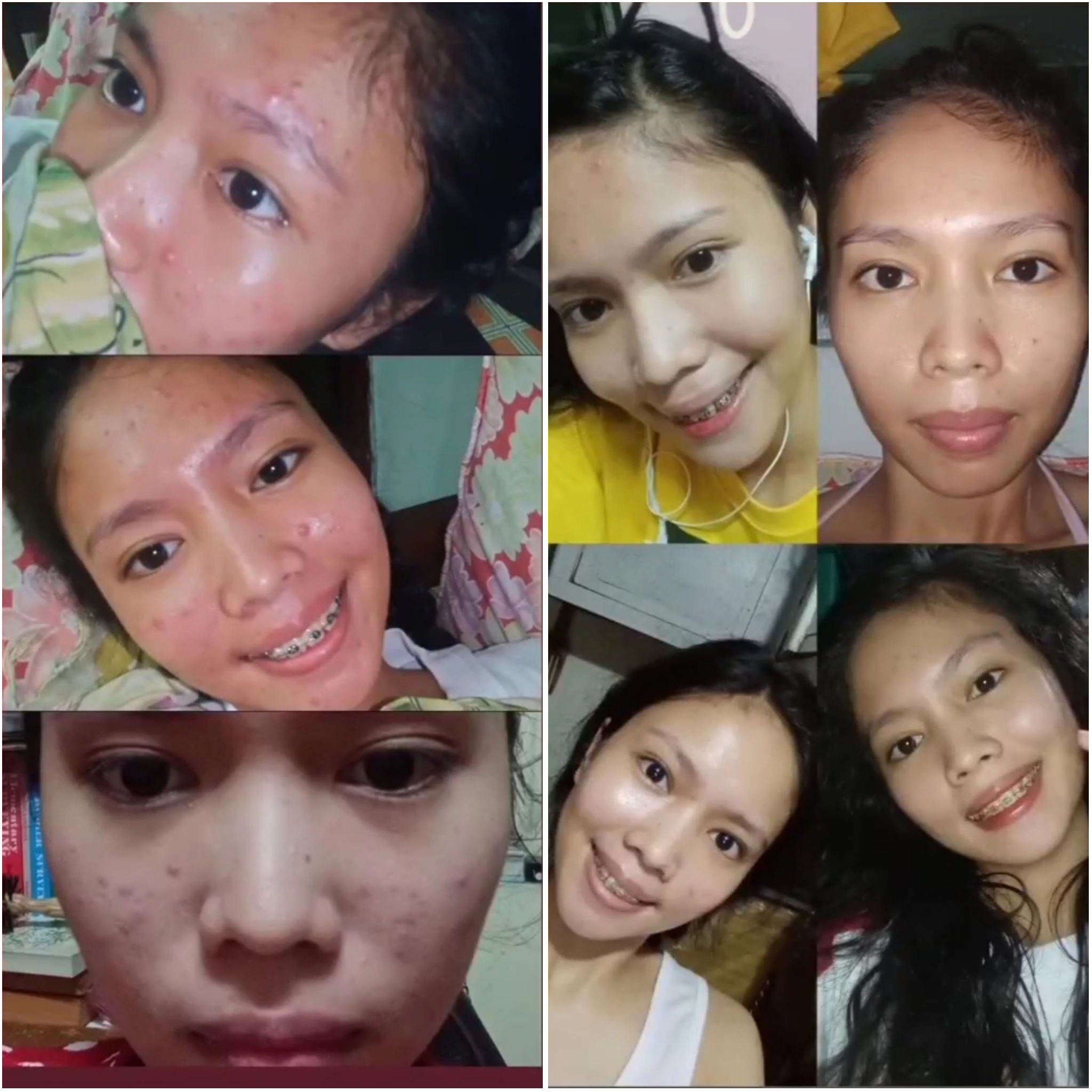 What was the cause of your acne?
I started having heavy breakouts when I was a senior in high school. I had a hectic schedule due to a lot of assignments and projects and being a student council member. I tried using products recommended by YouTubers but it only made my skin worse.
How did that affect you?
I started to lose my self-confidence. I was not able to go outside often because I felt like people would be disgusted by my face.
How did you finally find the solution to your acne?
Beginning of 2020, I decided to finally change my lifestyle. I began to drink lots of water and get enough sleep. I started using Ponds Mineral Clay as my cleanser. It is effective and inexpensive. For my moisturizer, I use Nature Republic Aloe Vera Gel and Face Republic Sunscreen Gel. From then on my skin started to show improvement. I have also established a fixed skincare routine that I do consistently. I incorporated products that have aloe vera gel in them to heal my acne and serums with vitamin C and brightening cleansers to lighten my acne scars. Identify which problems you want to tackle about your skin and find products that can help you with those instead of mindlessly buying from youtube recommendations.
Problem Skin: Acne Due to Bad Habits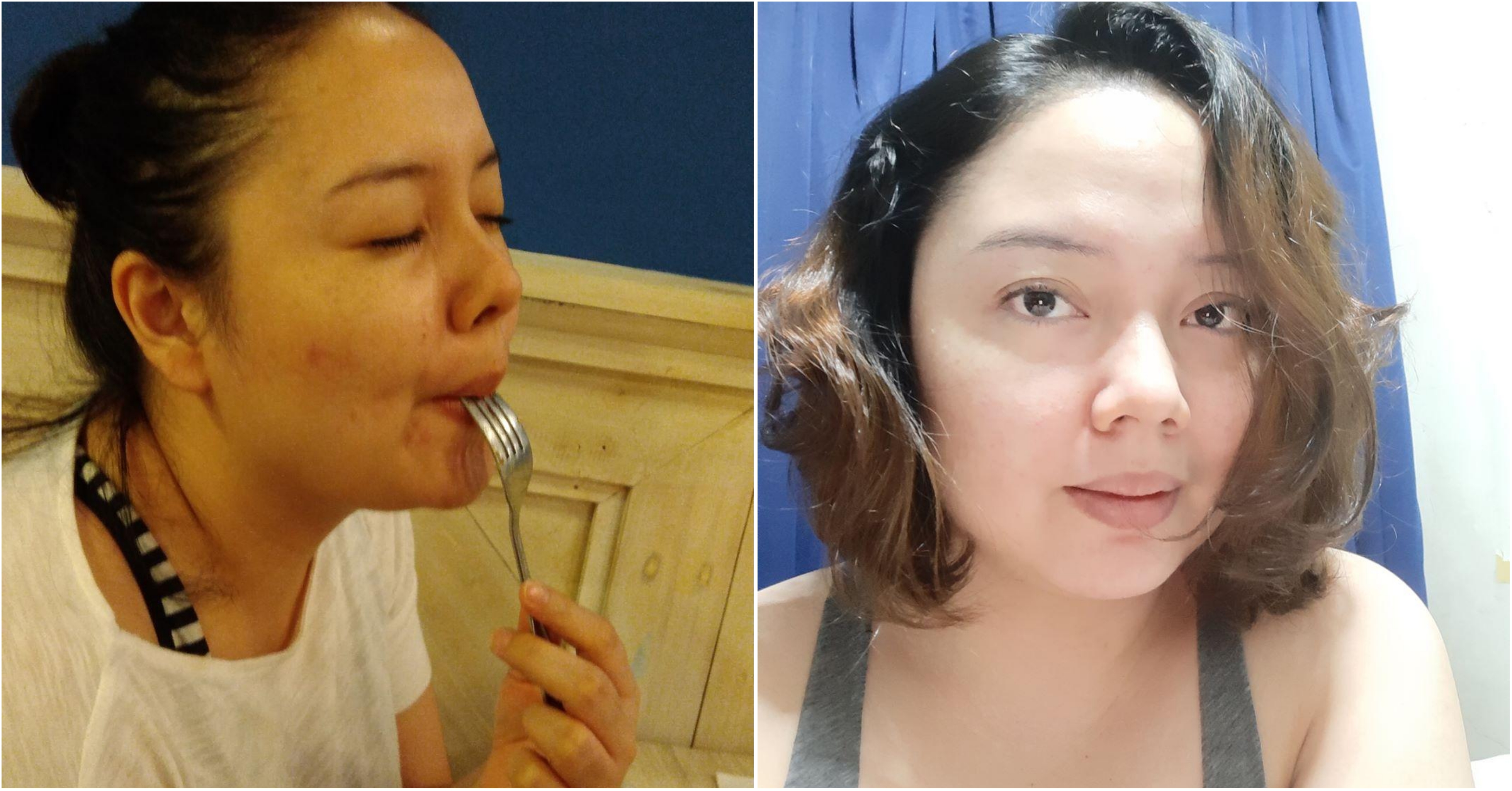 What was the cause of your acne?
Deadlines, too much Netflix and stress eating. I also did not have any skincare routine. Commuting and pollution also contributed to my bad skin.
How did that affect you?
I ended up with bad scarring and I did not like to take photos of myself on my bad skin days.
How did you finally find the solution to your acne?
I am more aware of my sugar consumption and I do not binge watch till wee hours anymore. I used to sleep around 1 am but now I stop everything at 10 pm and head to bed.
For skincare, I wash my face with warm water and then cold water. I also switched from physical to chemical exfoliator that I use once a week. I moisturize and stay consistent with sunscreen. I also use serums with vitamin C that help with lightening my scars. However, due to my sensitive skin, I use it every other day.
Consistency And Good Habits Are Key For Controlling Problem Skin
Having the right skincare routine is important but most of us usually forget that we also need to fix the problems inside our bodies. That is why @abelynnnn and @honeysuiza were able to see their desired results. They made lifestyle changes such as eating healthy and sleeping on time as that helped to lessen the stress and keep their immunity strong. You also need to stick to a simple skincare routine for a long time before you can see any results. Consistency and patience is key.
"No product will give you the glow if you do not appreciate yourself enough. Learn to be patient in acquiring your desired results and love yourself. No pimple or acne scar can define you or make you less of a person. You are beautifully and wonderfully made just the way you are." -@abelynnnn
Read more
Dry Skin: New, Magical Serum By Charlotte Tilbury For Youthful, Soft Skin
Invest in these best skincare products for the lockdown – Verified by our Members
Why Is A Serum A Must In Your Skincare