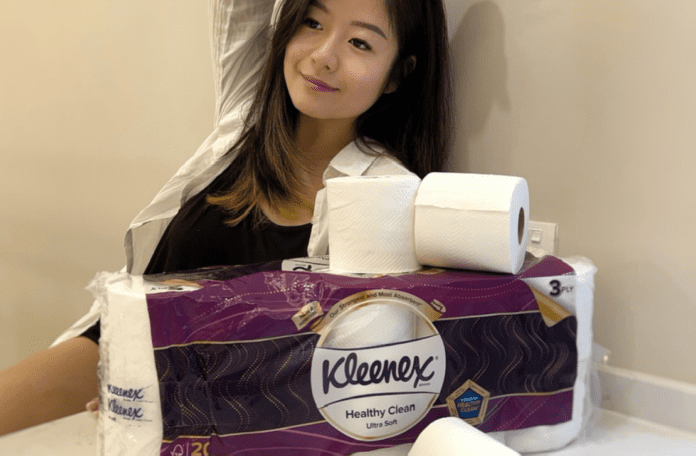 This Kleenex toilet paper was put to the test
for its strength and absorbency
by 285 Try & Review users.
Toilet papers are a daily necessity in every household, and t
he importance of good quality toilet paper cannot be overlooked. Good quality toilet paper not only functions well, it also enhances the washroom experience for users in different ways. Highly rated at 4.7/5, we share why users love this product!
Why 100% of users agree that this Kleenex toilet paper has strong sheets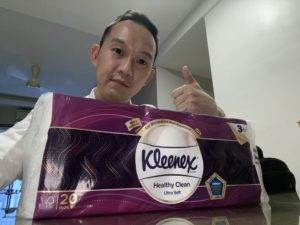 Of all the reviews we have collected from our users, 100% of them are impressed by the strength of Kleenex Ultra-Soft sheets. User @Ezra.redza comments, "After opening it, the first thing that came to mind when I touched it was the softness. How is it so soft yet so strong? It doesn't tear apart and stick to my hand." Similarly, user @Jet.zhuang agrees, "I found it to be gentle on my skin. It's strong when wet, extra absorbent, and does not tear easily. I love this product very much! I would like to recommend to my friend and family to buy this product for their household."
Why 99% of users would recommend this Kleenex toilet paper
1. Gentle on skin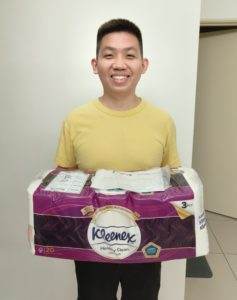 Intimate skin on our nether regions have to be well taken care of by ensuring that the toilet tissue we use is soft and gentle on the skin. Made from 100% virgin fibre, it ensures luxurious softness that prevents abrasions. User @Rexliang comments, "Kleenex 3ply Toilet Tissues are very soft, good to use and not rough like other brands which will hurt your skin."
2. More effective cleaning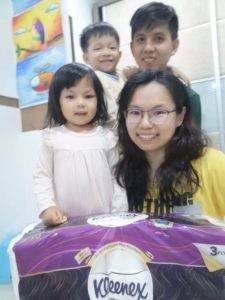 Developed with CleanWeave Technology, Kleenex Ultra-Soft Toilet Tissue have sheets that are interwoven to trap dirt more effectively with each wipe. User @Ying Sing notes, "The tissue really feels softer and gentle on skin than other brand & much stronger than other brands. The CleanWeave technology make it cleans better. It can remove the dirt and water in 1 wipe". Similarly, user @Wenster_29 agrees, "After cleaning myself with it, the tissue paper really does feel stronger and more absorbent, so I can use fewer pieces of tissue paper as well! Definitely 100% recommend this product for a wondrous self-hygiene experience in the bathroom!"
3. Extra absorbent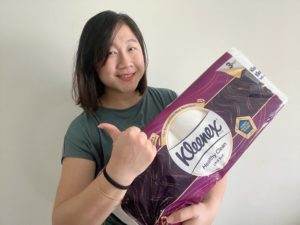 We can all agree that toilet tissue that rips apart when damp can be extremely frustrating and troublesome. Another quality of a good toilet tissue is its ability to remain intact when in contact with water. User @Agnesyap comments, "This toilet tissue is soft and really absorbent". She loves how "it is really different compared to the toilet tissue I am using" and "I will buy this again!" 
4. Value for Money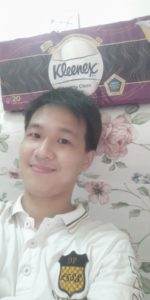 As compared to their 1 or 2 ply counterparts, 3ply toilet tissue are definitely pricier. However, given that the Kleenex sheets are stronger and clean more effectively with every wipe, users do not have to go through so many sheets of tissue per visit to the washroom. User @Magna_Imperial agrees, "It is a good quality toilet tissue which not only it does not tear easily". It also "absorbs liquid very well which helps makes cleaning easy and efficient. In terms of price per quantity for this product available in the market, I believe it is affordable and worth buying".
Pampering oneself can be as simple as switching out rough toilet tissue with good quality, soft and strong sheets! Kleenex Ultra-Soft 3ply Toilet Tissue comes in 3 variants – Healthy Clean, Soothing Clean with Aloe Vera Extract and Aroma Clean with Floral Scent. Try out the softness for yourself by purchasing them from Lazada or Shopee today!
Read more home related articles:
Air Fresheners: Why do you need them in your home and recommendations from our community
5 Liquid detergents to keep your clothes clean
Antibacterial Cleaning Products: Our Community's Top 3